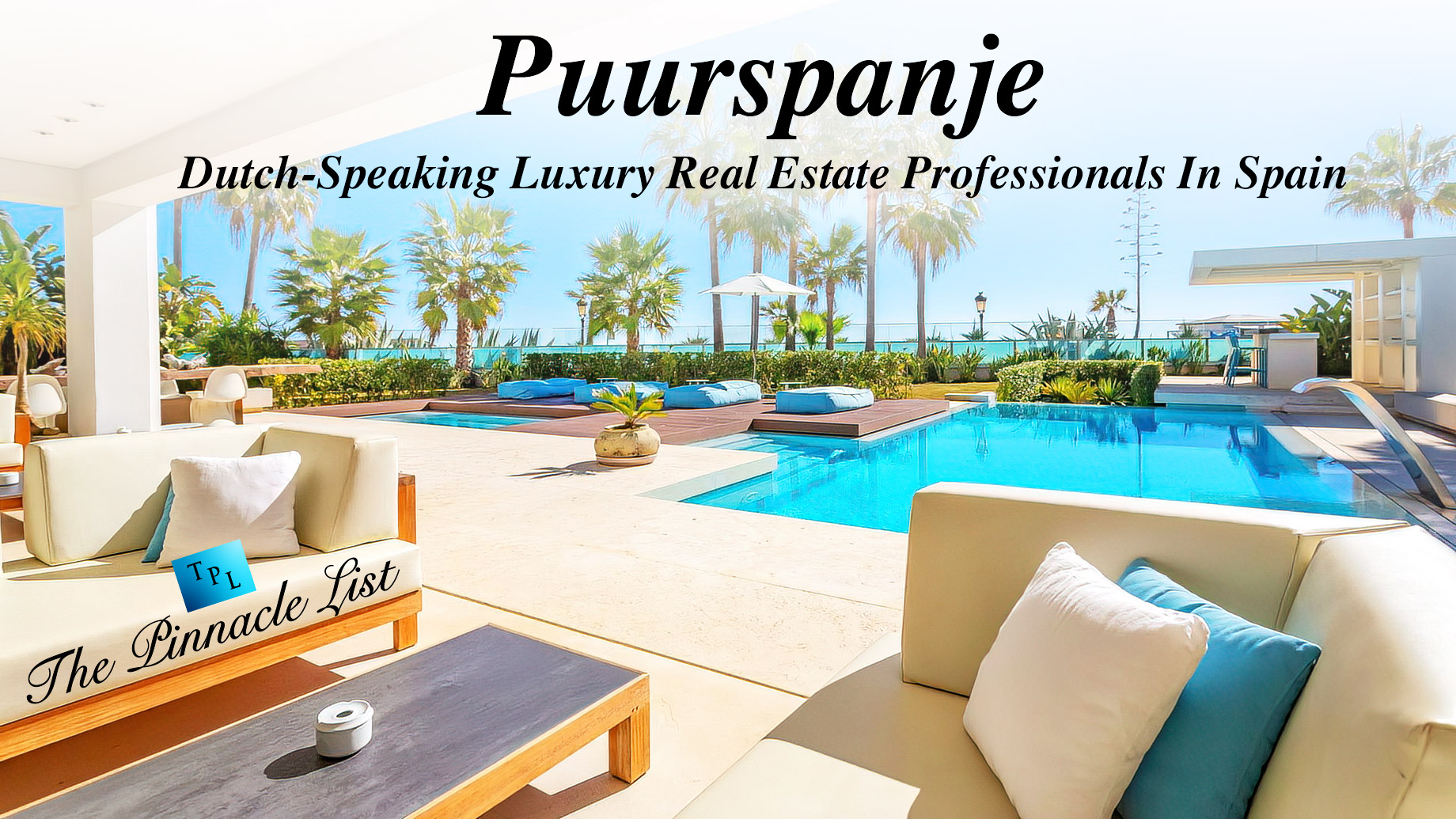 Puurspanje is a family-run, Dutch-speaking team of real estate professionals specializing in Costa Cálida, Murcia, and Costa Blanca South, in the south of Spain. The company offers their clients full services and guidance throughout the entire purchase and construction process. Puurspanje has been operational for 17 years, and this year they have notably won an award from Luxury Lifestyle Awards for the third consecutive year.
"Not a star in the Spanish language? Don't worry, we speak Dutch! It is nice to be able to explain in your own language exactly what you are looking for in your new home." Two things are central for this established team: a personal service and satisfied customers. They pay close attention to every minor detail, and what sets them apart from their competitors is that they ensure close supervision of the construction quality and process and conduct regular inspections to ensure the quality of the property. They also only work with verified and trusted developers – the best in Spain – ensuring that their client's money is safely invested.
Puurspanje has built an impeccable reputation in the region, primarily catering to property seekers from Belgium and simply Dutch speakers who are interested these incredible regions in the south of Spain. All of these coastal locations offer quality, serene Mediterranean living,whether you are looking for a house, a villa, or an apartment. "Are you looking for a tailor-made home, walking distance from the beach, with sea views, or do you prefer villa-living? We will find the perfect property that suits your taste, lifestyle and budget – your ultimate dream home in this sunny location". Costa Cálida, Murcia and Costa Blanca South in Spain are the last hidden Mediterranean treasures, barely influenced by mass tourism. The beaches, nature, and culture haveremained authentic. With 320 days of sunshine throughout the year, in the best climate in Europe with the purest air quality, life is simpler and more relaxed.
Puurspanje have a 4-step process in delivering their world-class services, and the best part is, their advice is completely free. One of the steps includes the clients creating their personalized profile, specifying their exact requirements and preferences. The experts then send their personal top 5 properties. Another step in this process is visiting each of the chosen properties themselves. To date, Puurspanje has an 85% hit rate of properties purchased after the first visit, proving that they put a great amount of effort into finding their valued clients the most fitting properties.
Puurspanje goes the extra mile with their clients, offering after-sale services such as arranging legal counsel, providing interior décor and insurance advice, applying for water and electricity, and key management – making the sales process as simple as possible for their clients so that they can immediately start enjoying their new home. For customers who want to emigrate, they also provide a free emigration service.
Puurspanje has been sharing its love for these regions since 2005 and therefore knows exactly which village or city matches their clients' needs wishes, even considering amenities such as restaurants and supermarkets. They know the area like no other and understand that there are different requirements for clients looking for holiday homes compared to semi-permanent residences.
Buying a house in Spain has never been so effortless and relaxed. For more on Puurspanje, visit their website at https://www.puurspanje.nl/
About Luxury Lifestyle Awards
Luxury Lifestyle Awards is a global award organization that selects, recognizes, celebrates, and promotes the best luxury goods and services all over the world. The goal of the company is to connect people with the best of luxury. LLA has evaluated more than 10 000 various goods and services in 400 categories from 60 countries and analyzed the results to give you a TOP list of the best of the best in the world. Such world-renowned brands as Chanel, Dom Perignon, and Ferrari were proudly named winners. The victory brings companies status and recognition, global promotion, and exposure to an entirely new market of customers.
For more information, please visit: https://luxurylifestyleawards.com/
Like us on Facebook: https://www.facebook.com/LuxuryLifestyleAwards/
Join us on Instagram: https://www.instagram.com/luxurylifestyleawards/