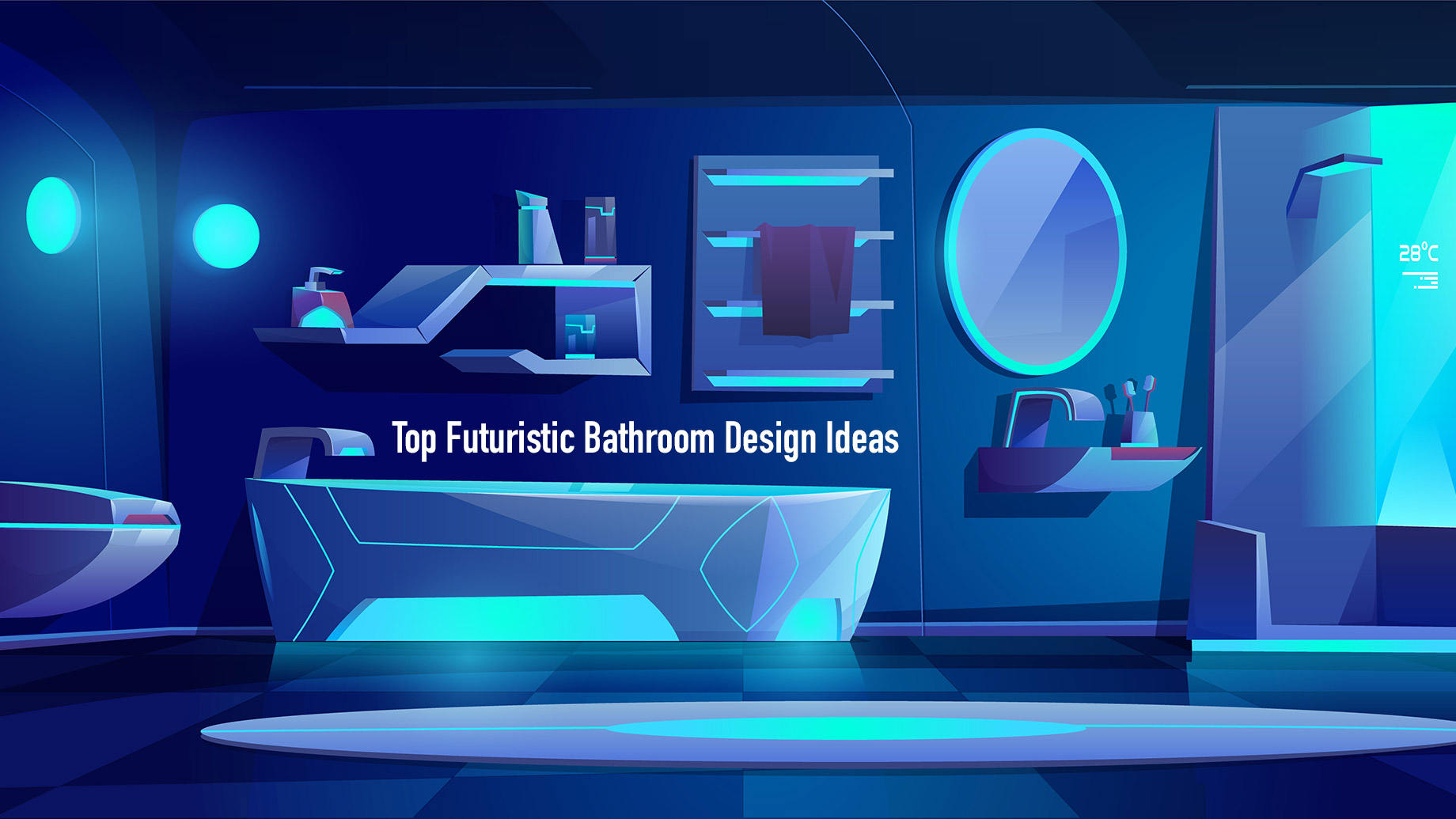 Futuristic bathroom ideas have become a familiar concept for tech-savvy individuals. Simply put, it involves integrating tech devices into the bathroom to give it a look and feel that is away from the traditional norms. So, if you are looking to spice up your bathroom with some futuristic upgrades that will make your bathroom experience better, here are some design ideas for your consideration:
Smart Showers
Smart Showers are great because they enable you total control of your bath or shower experience. They are fitted with digital thermostats for you to adjust the water temperature. This means you won't have any surprise increase or decrease in shower temperatures as you take your daily shower. Some models come equipped with indicator lights and a touchscreen display that tells you when the water has reached your desired temperature. If you love to sing while you shower, you could purchase models that come with inbuilt speakers that can play music or podcasts. Check here for more future bathroom designs to compliment your smart shower.
Towel Warmers
These futuristic towel warmers ensure an unlimited supply of hot towels when you use the bathroom. The right towel warmer provides a great space to keep your towels off the floor and warms your towels simultaneously. Bathroom storage solutions can be tricky, especially when deciding the type of storage to incorporate into your bathroom. Towel warmers come in various designs, styles, colours, and types to easily fit in with your bathroom theme and style. Some are wall-mounted, while others are portable devices that can be placed in any corner of your bathroom. For more wall storage ideas for your bathroom, there is a great guide here that talks through ways to save space and keep all the items you need in your bathroom.
Auto Bathroom Lighting
Automatic lighting is one of the many ideas people consider when giving their bathroom a futuristic facelift. There are many types of automatic lights that you can use to light up your bathroom. Some of these lights are activated by motion and will only be triggered when a person is inside the bathroom. Others are activated by sounds and on command. The type of light you purchase boils down to your preference. For example, suppose you are going to be living in a house with others. In that case, it is best to have motion-activated lights so you won't disturb their sleep with your voice activation commands.
Contactless Faucet
Although commonly found in commercial bathrooms, they can be a great addition to your bathroom. They add a bit of ease to your actions in the bathroom, and they prevent water wastage. The taps are triggered by hand gestures which are detected through the infra-red technologies present in the faucet. The inclusion to your bathrooms is especially functional as it makes them easy to use by the elderly or younger children. Unlike many other futuristic bathroom designs that focus on aesthetics, this faucet is more about functionality and an absolute necessity in any bathroom.
Floor Heating
The only thing worse than waking up on the wrong side of the bed is having to walk on ice-cold bathroom floors. The solution, albeit an expensive one, is the installation of floor heating tech in your bathroom. Radiant heated floors use energy conservation techniques to heat your bathroom floors. You can control the floor's temperature to your taste, and it integrates well with tile and laminate flooring. You should note that installing heated floors might take a bit of remodelling. It would be best if you spoke to a contractor before making any purchases.
Conclusion
Bathrooms have transformed from a mundane part of the home to an area where you can relax and be yourself. It is only proper that you make the necessary upgrades to make your bathroom experience better. Tech up your bathroom today!