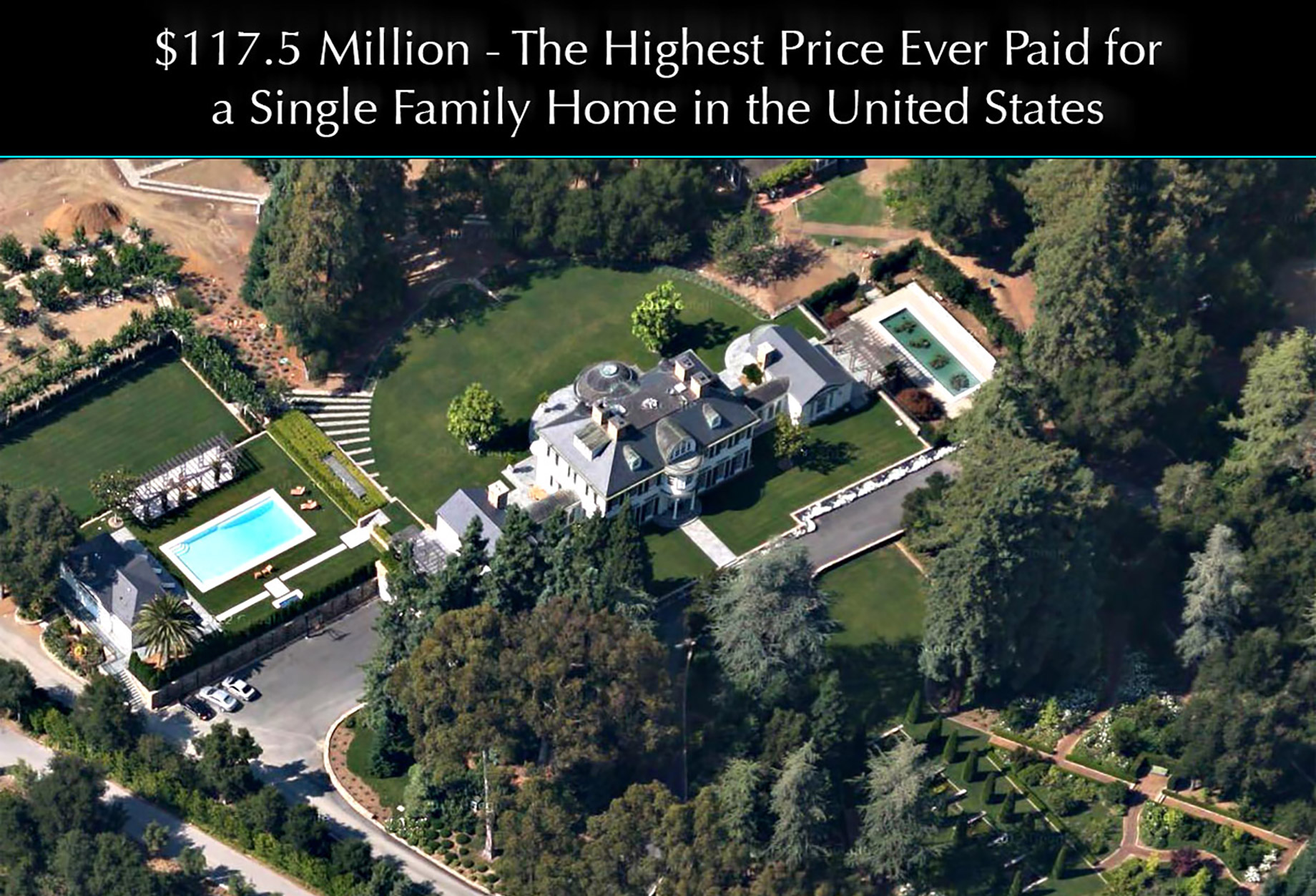 The purchase of a San Francisco Bay Area estate on November 27, 2012 by Japan's second richest man, Billionaire Masayoshi Son, the founder and current chief executive officer of Softbank, for a staggering $117.5 million broke all existing records for a single-family home sale in America. The transaction became the most expensive private residential sale in California history, and it was also the most expensive single-family home ever sold in the United States.
Worth an estimated $9.1 billion according to Forbes April 2013 estimates, Masayoshi Son is no stranger to the Bay Area. The Japanese businessman of Korean descent moved to California at the age of 16 and finished high school in the area, staying with friends and family in South San Francisco. He later attended the University of California, Berkeley, and Los Angeles where he graduated with a BA in economics in 1980. He went on to become CEO of Softbank, which was founded in Tokyo, Japan on September 3, 1981 and is the current chairman of Sprint Corporation.
While never publicly listed for sale, the nine-acre hilltop Woodside estate at 360 Mountain Home Road was privately sold by Tully Friedman, chief executive of Friedman Fleischer & Lowe, a San Francisco-based private equity firm. The property itself is described as stunning.
Renowned Virginia-based architect Allan Greenberg, designed and built the home in 2005 as an, "elaborate hilltop garden that is planned around hyphens and dependencies and features a double volume, elliptical garden room." The main 9,000 sq. ft. residence is built in a neoclassical style with a master suite that includes a private balcony situated atop the home, providing breathtaking views of the estate and its natural surroundings. The exquisite property includes a 715 sq. ft. retreat building, a 1,117 sq. ft. pool house, an exterior swimming pool, a still reflecting pond and meticulously maintained formal gardens with broad expanses of painstakingly manicured lawns.