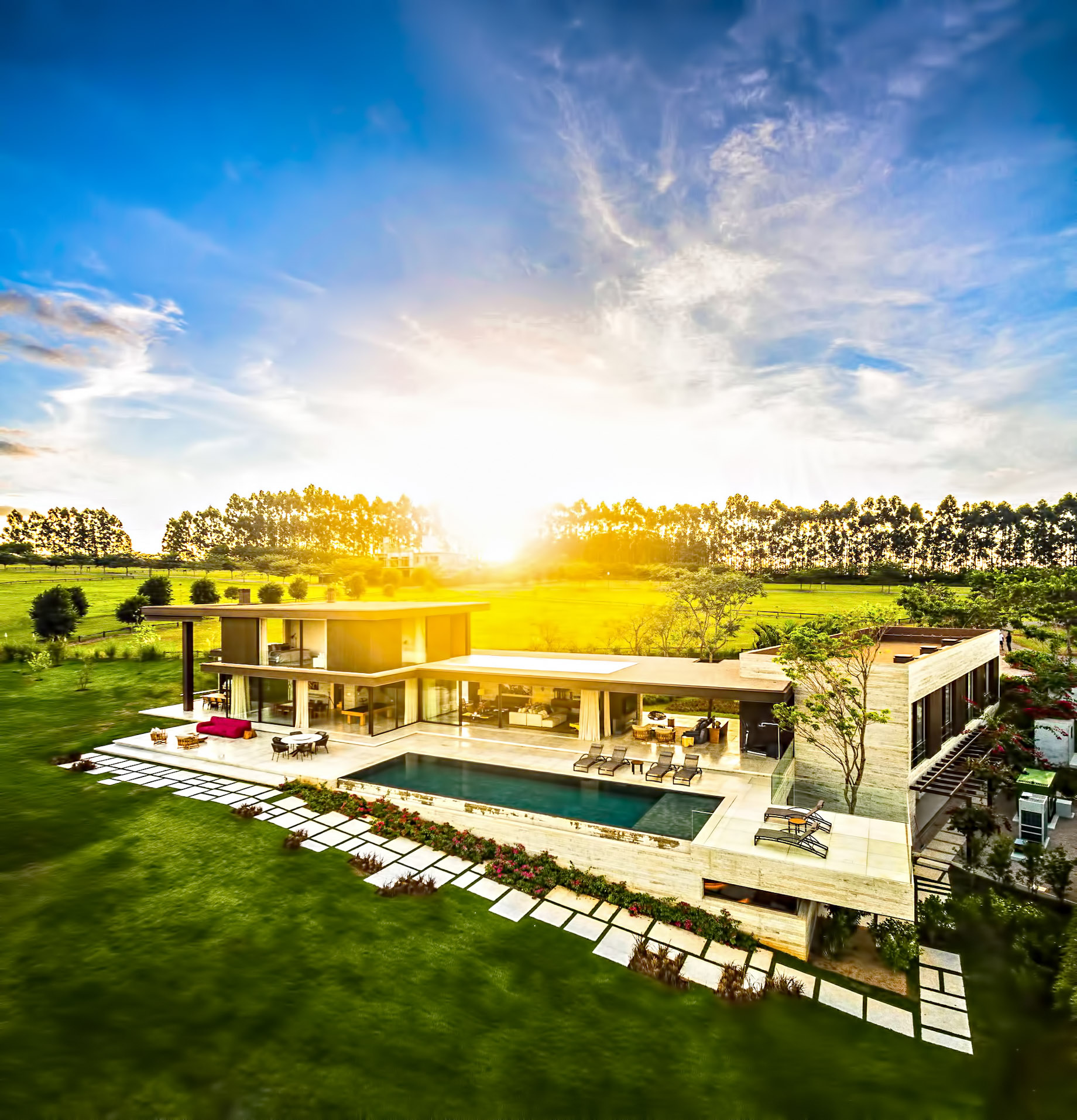 Name: Fazenda Boa Vista 1
Type: Modern Contemporary
Bedrooms: 6
Bathrooms: 8
Size: 7,534 sq. ft.
Built: 2015
The stunningly elegant residence of earth-toned wood, glass, and stone is the realization of creating an almost transparent luxury hose that integrates into the surrounding natural landscape of its setting with a fully-opening glass panes of the façade creating the ultimate transition between indoor and outdoor living.
Thus arose a sleek and luxurious architecture that differs from the others to its surroundings, by its contemporary language and structural daring. With 700sqm and metal structure, the house follows the shape of the land. The rooms, in turn, have been distributed in such a way that all offer views of the lake and the golf course.
Throughout the length of the facade, nothing interrupts the sequence of sliding panels. Few and refined materials such as wood, stones and glass reaffirm the essentiality of the building, which at night becomes completely permeable to view: a large box of light reflected in the pool water in total harmony within its place.
Architect: Fernanda Marques Arquitetos Associados
Photography: Fernando Guerra
Location: Porto Feliz, São Paulo, Brazil