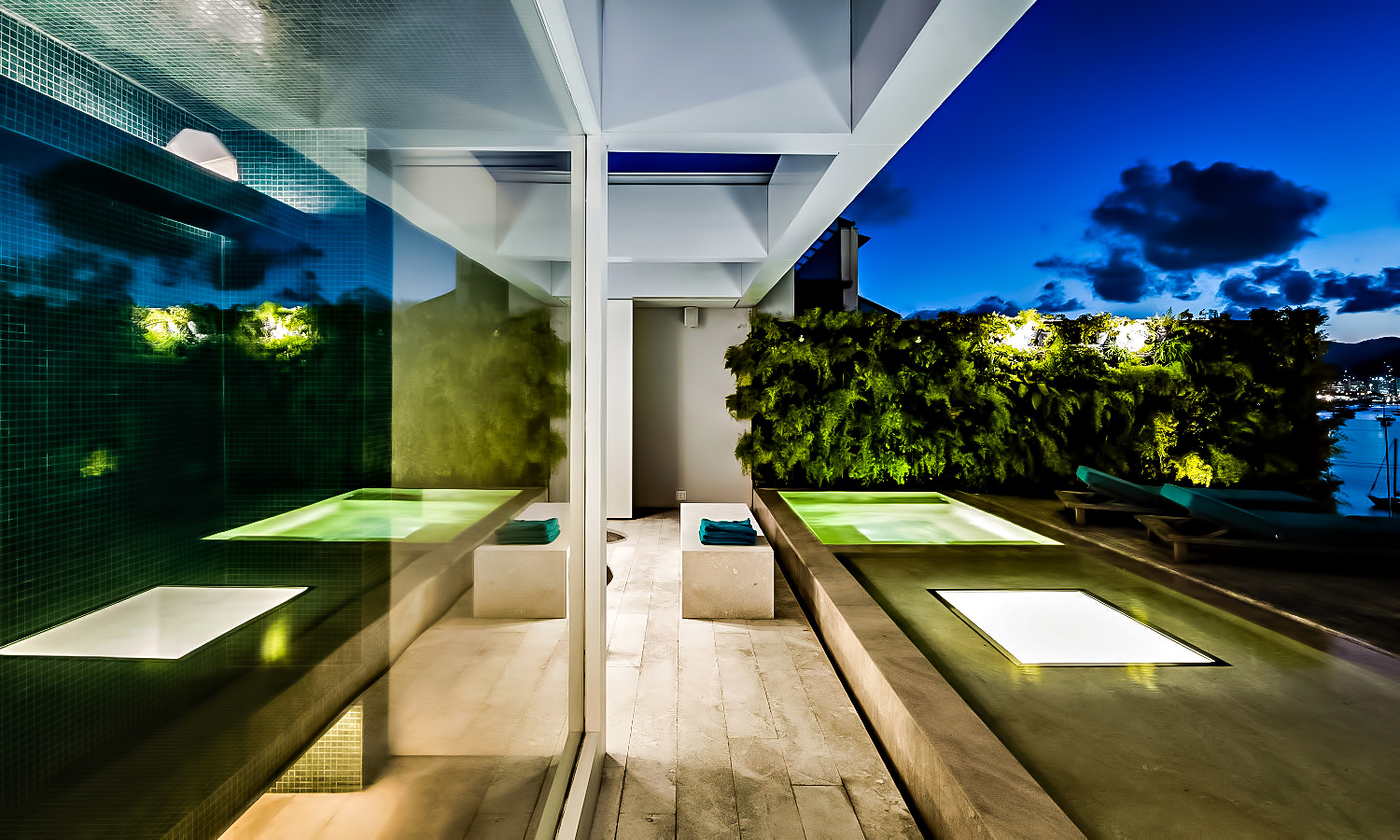 Name: Casa Urca Penthouse
Type: Modern Contemporary
Size: 7,180 sq. ft.
Levels: 3
Completed: 2011
Casa Urca is a spectacular three-story 7,180 sq. ft. penthouse with some of the most breathtaking natural views in Brazil. Considered as one of the finest examples of luxury apartment living in Rio de Janeiro, each of the 4 large bedrooms and three outdoor terraces boast stunning views while the exclusive top floor master suite has dual aspect city and mountain views as well as an outdoor shower and hot tub, all in the shadow of Sugarloaf Mountain.
This modernist penthouse was designed with Brazilian culture in mind creating visual pathways of discovery for the natural beauty of Rio's surrounding landscape on each side with open architecture that filters natural light from the abundant city and mountain view corridors throughout the three-floor structure.
Located in an extraordinary position between Sugar Loaf Mountain and Guanabara Bay, the Urca neighborhood is one of the traditional wealthy enclaves of Rio de Janeiro renowned for a number of Brazilian musicians and artists who live there, the most famous of which is Roberto Carlos, the "Julio Iglesias" of Brazil, who owns a relatively modest penthouse apartment on the Urca seafront.
Architect: Studio Arthur Casas Architects
Photography: Leonardo Finotti
Location: Urca, Rio de Janeiro, Rio de Janeiro, Brazil