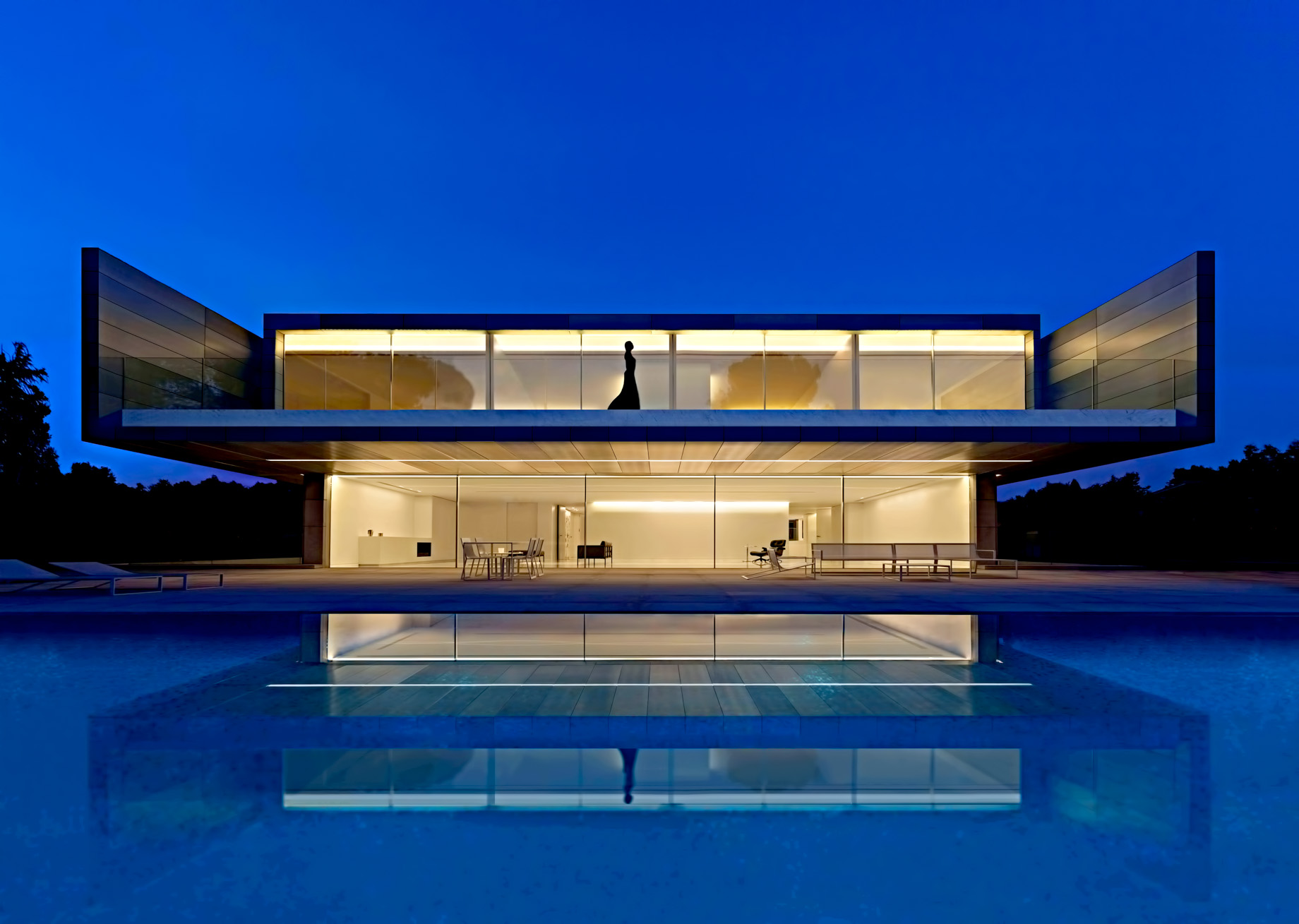 Name: Aluminum House
Type: Modern Contemporary
Bedrooms: 6
Bathrooms: 9
Size: 10,311 sq. ft.
Lot: 19,052 sq. ft.
Built: 2016
A geometric luxury oasis that separates residents from the symmetry of normality, Casa de Aluminio is an exquisite expression of consolidated horizontal architectural space that produces the effect of having just one storey with a magnificent play of its proportions and purity of its materiality.
The substantially square plan is designed to unite the central inner atrium of the residence and distribute the rooms, establishing a functional hierarchy in which all spaces open up to the landscape of the exterior. The scale of the house is moderated through the understanding of the day area as a base emerging from the same natural stone, which paves part of the plot. The night zone is placed on it and focuses the view to the north and south while protecting itself from the eyes of the neighbours and generating shaded terraces in which to enjoy the exterior.
The structure of this stunningly minimalistic edifice is composed of two perfectly geometric stories with long terraces on both levels. The sides of the terraces on the upper portion of the residence are generously turned up, wrapping the sides of the home with a sheer luxury aesthetic. The entire rear of the home is reflected across a sensational glimmering pool deck that provides perfect relief from the Spanish heat while further creating a sense of simple, yet sophisticated, symmetry and balance.
Architect: Fran Silvestre Arquitectos
Interior Design: Alfaro Hofman
Photography: Diego Opaza
Location: Madrid, Spain