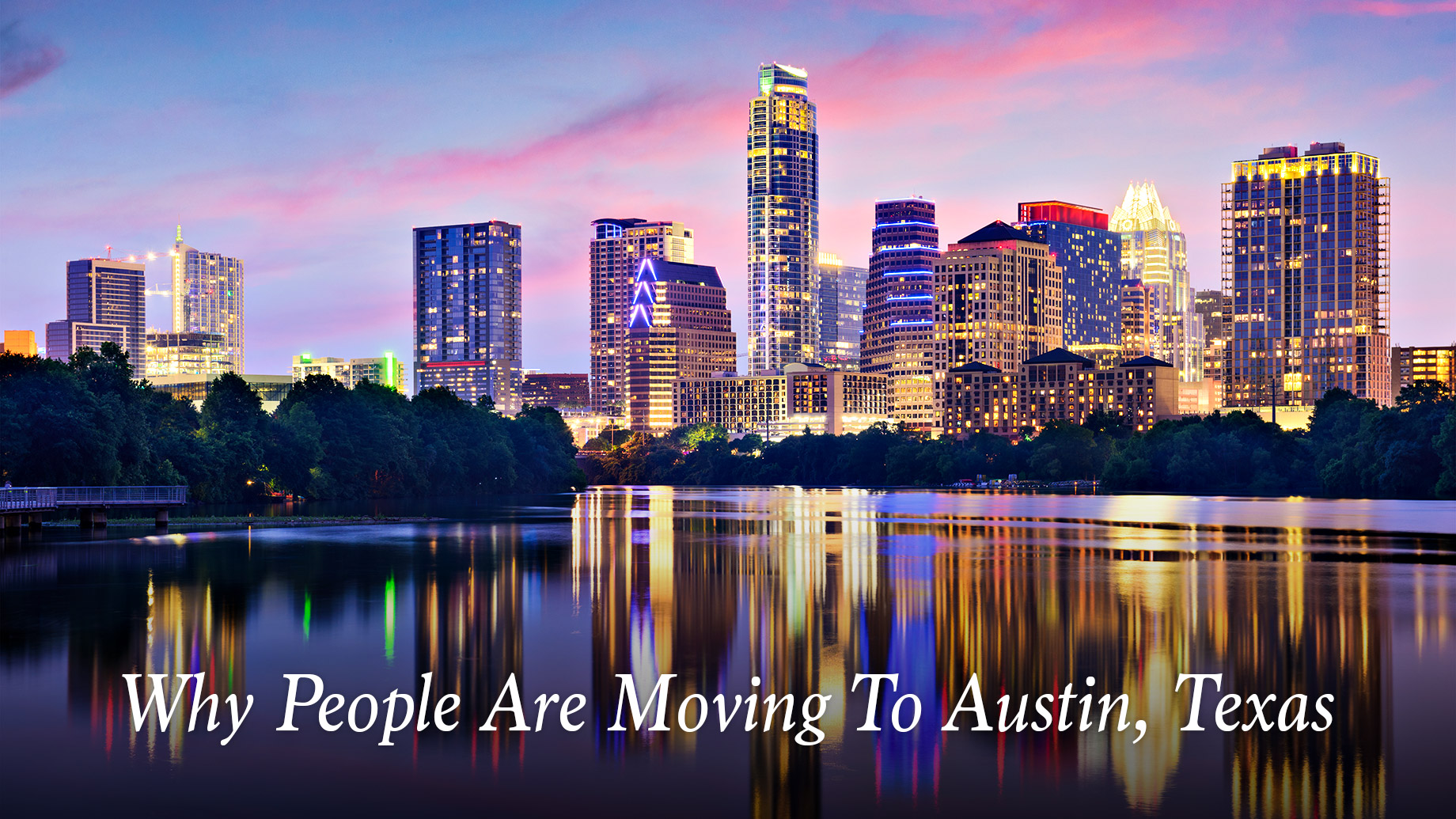 Austin, Texas is one of the most popular cities in the US. And it's growing at a rapid pace. With plenty of things to do, it's a great place to visit for adventurers of all ages. It's also a fantastic place to live.
People are moving to Austin in droves for the amazing weather and attractive lifestyle. This city is a perfect home for both families and young adults. Check out these reasons that so many people are choosing to relocate to this Texas gem!
Diverse Housing Choices
Austin has no shortage of housing options. And the best part is that there is an ideal home for everyone! So if you are looking for a compact studio apartment or a sprawling estate, you'll find your perfect home in Austin.
Apartments in Austin, TX come in all styles and sizes. Finding one to fit your budget shouldn't be too tough. Plus, there are options near the center of the city for those that want nightlife as well as ones on the outskirts for a quieter vibe. Apartment hunting is a fun process that will likely end with finding a spot that meets your preferences and budget.
The single-family home choices are also diverse and vary greatly among areas and price points. There are adorable budget-friendly options and fixer-uppers available in every area. There are also stunning choices from high-end custom builds to quaint ranches. The market offers something for everyone, making it simple to find the best home for your unique needs.
The Foodie Scene is Delish
Austin's culinary scene is one of the best in the country. With influences from all over the country and even the world, this city has no shortage of great eateries. Living here means that you have the opportunity to experience this foodie scene each time you go out to eat!
Being so close to the border, it's no surprise that Austin has been heavily influenced by Mexican culture. Tex Mex is one of the most popular cuisines in the area and tacos are a go-to dish. Living here means you have no shortage of taco spots to check out. And they aren't just for lunch or dinner. Austin is actually famous for its signature dish – breakfast tacos!
The other cuisine that is making a big impact here is barbecue. With many spots whipping up their signature sauces and creating delicious briskets and ribs, Austin is a carnivore's paradise. However, there are meat-free options for those that want to enjoy the savory flavors of BBQ, veggie style!
Austin Offers Educational Opportunities
When you are moving a family, schools likely become a big factor in your decision-making. Fortunately, Austin has a variety of educational opportunities for all ages. You can easily tailor-fit your childrens' learning experiences to their unique needs and preferences.
There are many highly-rated public schools in the area of all sizes. Many new residents move to the city and narrow their focus on a specific area or suburb based on the school district. Each district has its own unique characteristics and populations making it possible to find the best for your family.
Private school is also an option in Austin and there is no shortage of top-notch options. There are many schools in the area with a religious affiliation if that is your preference. There are also international schools, Montessori schools, and those with a special educational focus.
The many colleges and universities in the area mean that you can get a quality higher education without leaving the Austin area. The University of Texas at Austin can give you a big campus feel while smaller Huston-Tillotson University offers a smaller student popular. Schools like The Art Institute of Austin and The Episcopal Theological Seminary of the Southwest offer major for students looking for specific specialties.
Austin is an Outdoor Enthusiast's Dream
The weather makes Austin a great place to live nearly year-round. There are also a ton of outdoorsy things to see and do. This makes living in Austin a dream for those that love nature and all that it has to offer.
The Austin Parks and Recreation Department run science, nature, and recreation centers all over the city. They also maintain an impressive network of trails and water features like splash pads. The skate park is popular with younger residents while the botanical gardens are a beautiful escape for plant lovers. Access to all of this recreation makes Austin a perfect home for active residents.
The Texas Hill Country is just outside the city and is an easy drive. The area features plenty of opportunities for exploring nature like kayaking and boat tours. You can also check out the many vineyards in the area and explore their grounds.
Austin is also located near several spring-fed pools and swimming holes. These unique features allow water-lovers to enjoy natural phenomena. The nearby Krause Springs invites guests to enjoy over 30 refreshing springs. And Hamilton Pool is stunning with a swimming spring featuring a 50-foot waterfall.
Austin Has Plenty of Career Potential
No matter what field you are in, Austin likely has career opportunities for you. With several large companies calling the area home, there is no shortage of corporate jobs. There are also unique opportunities in many of the unique and growing sectors in the city.
If you are looking for corporate career growth, Austin gives you access to the headquarters of many successful businesses. Retailers Whole Foods and Home Depot have a large corporate presence in the area. And tech giants Dell and Oracle also have headquarters in Austin for those in the IT field.
Austin also has some fun jobs for those looking for alternative career experiences. Nearby wine country makes working with vino as a tour guide totally accessible. Or, get immersed in the nightlife scene and work as a bartender or music manager. Austin's diverse businesses mean that you can explore nearly any field you would like.
Why Relocating to Austin is Trending
There are many reasons that relocating to Austin is a growing trend. The city has so much that appeals to nearly everyone. So think about making Austin your new home and beginning your life's next adventure!