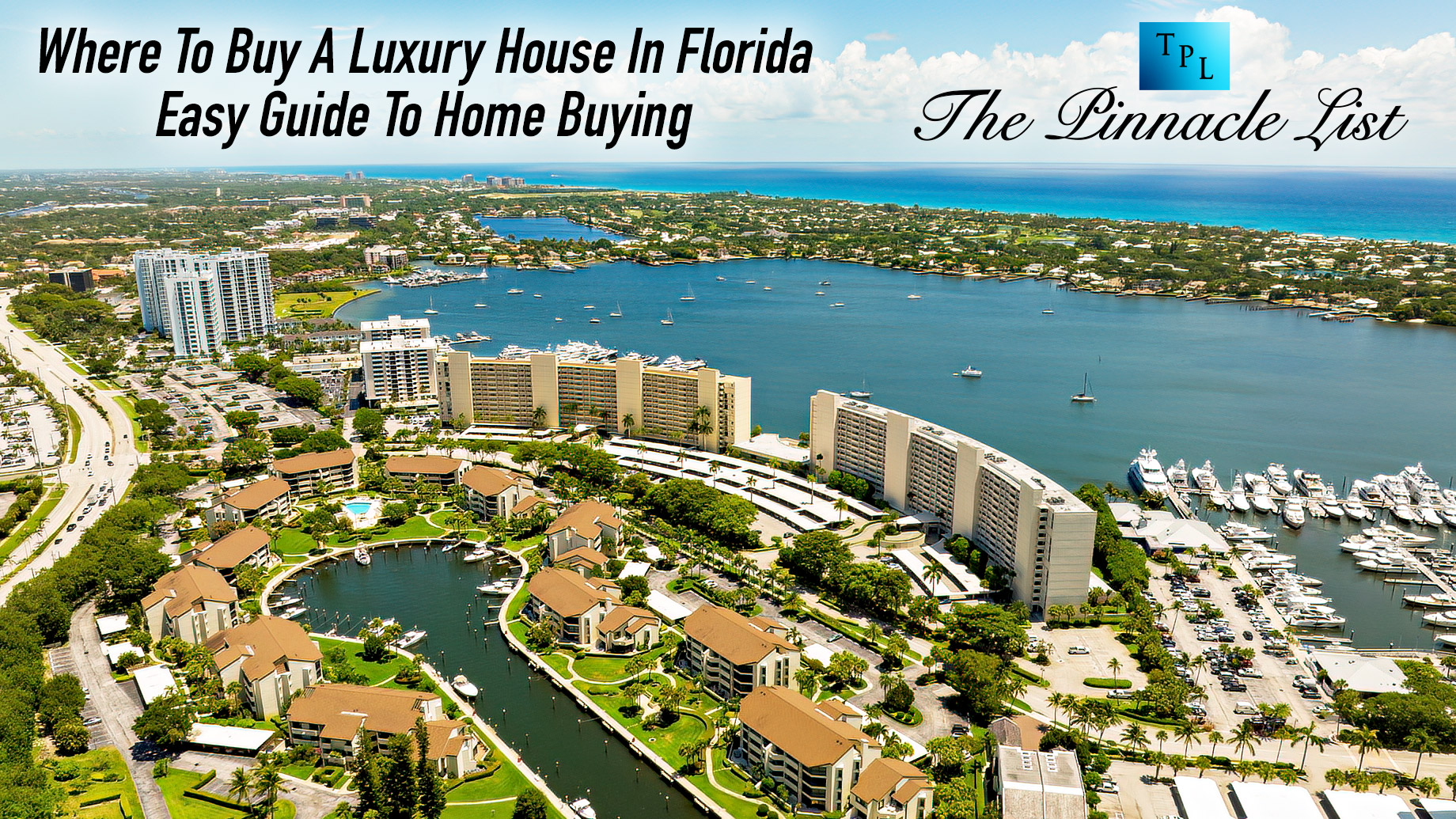 As a state filled with sunshine, Florida has been the perfect destination for many people to settle down and enjoy their long-term holiday. With so much natural beauty in one place, it's no wonder that this is considered an ideal location! Florida is a place where people can always enjoy beaches and waters nearby at every point. As many people are moving in and out of Florida, there is always a house on the market for you to try. However, if you are looking for luxury homes in Florida, there are a couple of distinctive places where you can find them. You just need to know what you are looking for.
How to Buy a Luxury House in Florida
When you are buying a luxury home in Florida, you need to take into consideration some factors, so this will help you choose the best house available.
Set Your Finances Straight
For a luxury home in Florida, you need a generous budget. The average luxury home costs between $500,000 and $1 million – or even more, depending on the amenities and size. For this reason, you require a credit score of at least 600 to get a good mortgage.
Pick the Neighborhood
Each neighborhood is different, so you have to pick one based on your preferences. Look at the average prices and see what the amenities are. Is it close to the beach? Is it a high-class neighborhood, or does it only have a few luxury homes here and there? What about the schools there? You need to find these out early on to make an informed decision.
Choose a Real Estate Agent from Florida
To buy the best home, you need to find a good real estate agent from Florida. Most of the luxury homes there will require you to be accompanied by a real estate agent, anyway. Without one, you won't be able to tour the house. They will also be able to recommend the best listings in your preferred neighborhood.
Submit an Offer and Close In
Once you have decided on the house, you should make your offer for it and close in. Make sure to also get a home inspection, especially if it's an older luxury estate. This way, you will be able to get the best price.
Luxury Areas to Consider
As mentioned above, the neighborhood is one of the most important aspects to consider when you want to buy a luxury house in Florida. Some cities mainly have medium-income single-family homes, whereas others are rich in luxury condos, apartments, and mansions. Here are the areas in Florida where you will find plenty of top-notch houses.
Palm Beach
Palm Beach is never in short supply when it comes to luxury homes. You can either find a house downtown, or you may get a beachfront house with all the amenities catered to. High-end houses and estates usually have their own pool and even a private beach. Many of the luxury homes in Palm Beach are unfurnished, as homeowners prefer to move in with their furniture, but you may also arrange to have the home furnished before you move in.
Surfside
Surfside is a much smaller town, located between Miami Beach and Bal Harbor. It may feel distinct from Miami, but the neighborhood is one of the best: high-rated schools, five-star resorts, and more. The surfside real estate market features a wide selection of luxury homes that you may buy, with condos being the most popular choice. Beaches are also serene, which is why so many people are leaving Miami to move into Surfside.
Miami Beach
Miami Beach is the gateway to luxury for many people. The SoFi area, in particular, is very popular if you are looking for a high-class condo, whereas the Sunset Islands have larger homes for those who want a bigger property. Miami Beach is a great option for those who want a lush and vibrant lifestyle, packed with fine dining areas and plenty of activities and entertainment. 
Sunny Isles Beach
Sunny Isles has not always been a place of luxury – at least not when you compare it to Miami. However, a luxury condo neighborhood was recently developed here, drawing people from the busy lifestyle of other Florida cities into the tranquility of Sunny Isles. Many of the luxury homes in Sunny Isles have top-notch amenities such as spas, pools, home theaters, and even bowling areas. Each house is unique and will easily make the homeowner feel like royalty.
Coral Gables
Coral Gables is found in the southwest area of downtown Miami, and it's also the place you should go to if you want some peace and quiet. The area has around 15 closings of luxury homes annually, with more constructions being erected every passing year.
Gilchrist County
For those who want to buy a luxury home in a less populated city, Gilchrist County may turn out to be a good alternative. Due to the richness of the area, houses in Gilchrist County are also kept to the same standard. You can find multiple homes for sale Gilchrist County FL, with spacious living quarters, many of them in locations near hot springs and lush hiking trails, or even in a gated community. Many homes are unfurnished and high-end, but you may also find furnished houses on the market.
Key Largo
Found in the Florida Keys, Key Largo is the island that is closest to Miami. It may not be as busy as Miami, but due to its proximity, it can become packed with life and culture. The real estate in Key Largo is highly diverse, allowing you to buy homes in the best locations, with all the amenities you may need. For instance, you may rent a mansion, a condo, or even a cottage on the beach. Some of these houses can be very expensive, but if you go for a reliable real estate agency, you may get a good closing price.
Final Thoughts
Finding the perfect luxury home in Florida shouldn't be too difficult. But with just a few simple steps, you can make your dreams come true and live like royalty! You just need to establish your priorities and needs and select the right neighborhood for you. And it's worth noting that a good real estate agent should be able to help you in the process.