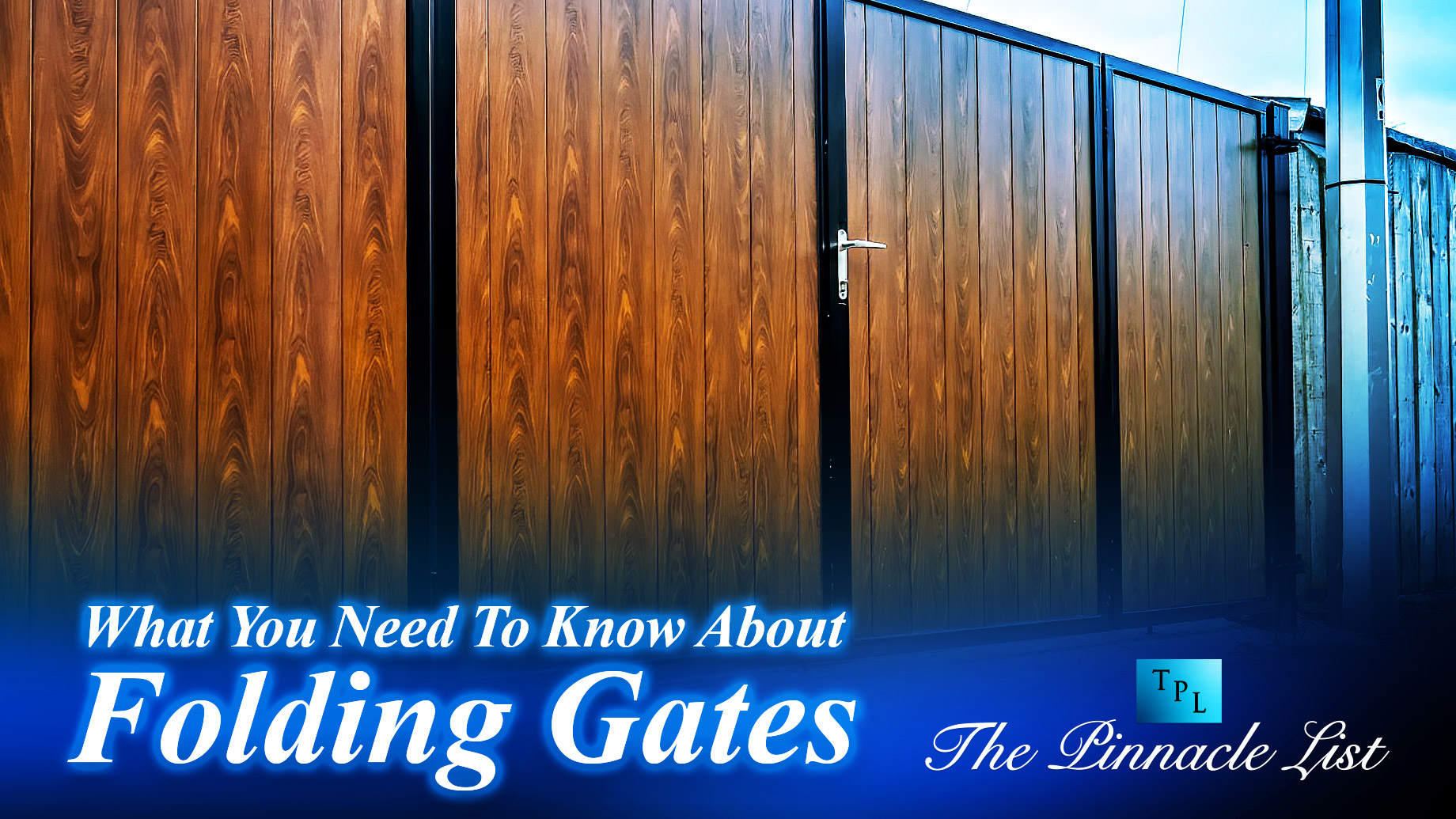 Ever since man has wanted to separate his own space from the outside, gates have been part of our lives, but automation has meant that today there's a  gate for almost any requirement in both the home and business. However, where space is limited, the traditional gate with its large swing radius is simply not suitable. However, there are today a large number of folding gate variants that suit these smaller spaces. There are numerous benefits that are offered by folding gates. Here are some to consider:
Folding Gates are Space Savers
As demonstrated in the video, folding gates can provide great service for a number of reasons, especially in those tight spaces, where navigating can be a challenge. This makes folding gates perfect for a number of uses in modern society. These uses include small urban spaces such as apartments, and workplace entrances, as well as use in basement parking areas and short driveways. 
But that doesn't mean that your purchase of a folding gate should only be motivated by space considerations at the entrance. They can also allow you space to work on other projects, and many are an interior design feature on their own, and they will certainly make room for other interior pieces.
Folding Gates Cope with Challenging Settings
It's a fact that almost every driveway has its own personality and quirks. Some may be set on a steep slope, while others may feature unique curves or even conform to a 'U-Shape.' The driveway in question could be situated on a smaller lot, with just enough room for a single vehicle. However, folding gates can, in almost every instance, provide a solution that helps you make the most of the available space, and let you sleep soundly knowing you have not compromised the security of your home.   
The Automated Folding Gate Option
The video above shows a folding gate that is automatically operated. The home or business owner uses a remote control or a digital keypad in order to remotely open or close the gate. There is a further option that would allow the property owner to install a digital keypad at the entrance. This provides further options when it comes to access control. These options include swipe cards, keypads, vehicle tags, or even allowing access using a mobile app.
Folding Gates are Low Maintenance
A great many of the gates that are currently on the market make use of a tracked system with rollers. A few sliding gates still use this system, but many have discarded it as unnecessary. Tracks are prone to malfunctions, leading to regular failures due to the accumulation of debris consisting of dirt and leaves.
The Door Company is committed to providing and maintaining folding gates that maximize the use of space for both homeowners and business owners. That commitment is matched by the company's attention to detail when it comes to the security of the property.
Folding Gates mean Faster Opening
Studies have shown that a folding gate will open between 3 and 7 seconds faster than the standard swing or sliding gates. Increased speed means maximizing the security of your family or employees, and the security of your family.
Folding Gates are Extremely Quiet
When you think about all the intricate mechanisms and technological innovations that are part of the modern gate, it is a wonder they are not noisy. But in reality, the modern folding gate is tremendously quiet when operating. Automatic gates have a distinct screech that can be disconcerting; however, folding gates are close to silent. It's a design feature that will have your neighbors (and your eardrums) thanking you.
Folding Gates Offer Great Security
Gates, as a rule, are an essential part of securing your property. However, due to their speed when it comes to opening and closing, folding gates are just that little bit better, and automated folding gates are often even better when it comes to assuring the safety of home and business users.
If you're interested in bi-folding gates, take a look here: https://www.gates-scotland.co.uk/aluminium-bi-fold-driveway-gates