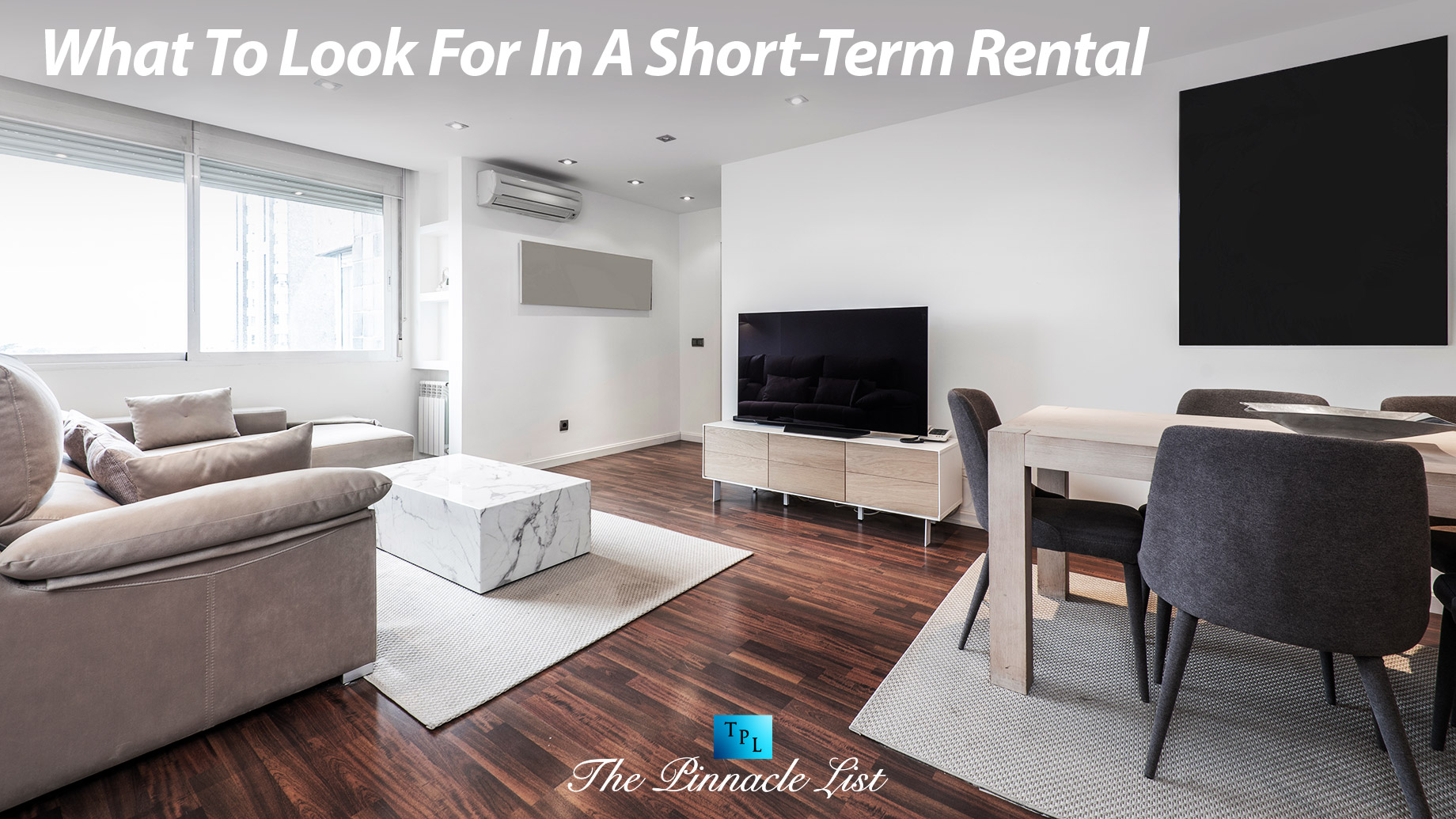 Some people are looking for a place to live for only a short period; this happens mostly if you are traveling for work-related or vacation; it might even happen when you want to try living alone temporarily before permanently leaving your parent's house. If this is you, then you should consider short-term rental apartments. But the crux of the matter is, finding the best apartments in your desired location that will suit your every need. Let's dive into this comprehensive guide.
Why do people choose short-term rentals
There are a variety of reasons why people choose to live on short-term rentals. Some are searching for places to live during their vacation, while others are professionals that travel for work. Even though they might be living for a short period, they will prefer renting a house rather than paying for a hotel room, which might end up draining their pockets. Another reason people opt for a short-term rental is that maybe their permanent home is under renovation, or they sold their previous home and haven't found a new one to purchase.
How to find the best short rental apartments
Once you know you are supposed to rent a short-term housing, your next step is to start researching. You can look online for available spaces in your desired area. It will be best if you begin the research to have adequate time to select the house you want and finish the rental process.
Aside from checking online, you can tap your connections for recommendations. You can also check social media networks, one of the fastest social media platforms to get housing ideas is Facebook.
Lastly, if the reason you are renting a short-term home is due to work, you can ask your employer regarding places like corporate housing, the job might provide a house for you, and if they can't, they might recommend some good options for you to choose from.
What to Look for in a Short-Term Rental
1. Ensure the house is in a good condition
Ensure the house you want to rent is in good condition, ask the landlord to tour you around the house, and make sure everything is in order.
2. Keyless entry
Ensure the home you want has a keyless entry consideration; this allows you to enter and leave whenever you want, rather than waiting for someone to bring you the key.
3. Basic bathroom supplies
Your bathroom should contain basic supplies like toilet paper, shampoo, shower gel, hand soap, lotion, bath towels, bath mats, rugs, and many essentials.
4. The house should have an efficient cleaning service
Ensure the cleaning services crew is always available; you should meet a clean room rather than a mess left by the previous tenant.
5. The apartment should have an on-call attendant
You should look for a house that has an on-call attendant who will constantly be available in case there are major maintenance issues or lockouts. This will help solve problems instantly in case you encounter one.
How to know if your short-term rentals are legitimate
Before renting a short-term apartment, there are a few things you should know, so you won't fall into a scammer's hands. Every city has its criteria when it comes to short-term rentals. They require every property owner to have a short-term rental permit or license before renting the unit out to tenants. This way, the local government will protect renters from scammers. But aside from government protection, you also need to protect yourself; here are some guidelines to know if a property is legitimate.
1. Properties with a picture of in and out of the houses
You won't even buy anything without seeing it; it's like going on a date with someone from a dating site without seeing their picture. So use the same rules when renting a house too. This will even help you know the type of apartment you rent and the community.
2. Ask questions
Once you find the apartment you wish to rent, your next step is to speak to the landlord. In this situation, ask questions about anything unclear to you. In fact, the property owners will want you first to explore the house before you rent it. This will save both of you from complaints, so whenever you meet an owner that is reluctant to provide answers to your questions, you should also be unwilling to rent their property.
3. Do research
If you already have the property's address, you can check Google to see the property and know the owner. This will also help you check for reviews from previous tenants.
4. Keep your money safe
Before you make any deposit, ensure you have signed the necessary papers; this will help you avoid dealing with a sketchy landlord and house owner. Also, remember while sending the money, use a secure platform or method.
Do you need to furnish a short-term rental property?
Although your stay in the apartment will only be for a short period, you do want the house to feel as if you are in your house. You don't need to do things like repainting or making massive changes, but you can still make it fill at home; however, before you do something like hanging cosmetics on the walls, ensure you speak to the homeowner first. Most short-term rentals come well furnished, so you don't have to worry about that. However, some are unfurnished, so you will have to budget money to buy furniture and move them into the house, but the unfurnished house will not be as expensive as the furnished ones.
Conclusion
People rent short-term rental houses when they travel for work or vacation, or they want to try leaving outside their comfort zone. You can check the internet for suitable housing available; you can also check social media platforms. Before renting an apartment, ensure it's in good condition, has a keyless entry consideration, effective cleaning services, and many more. Also, remember to look at the houses or explore them physically, and ask the landlord or the house owner if you have something you are unclear about.