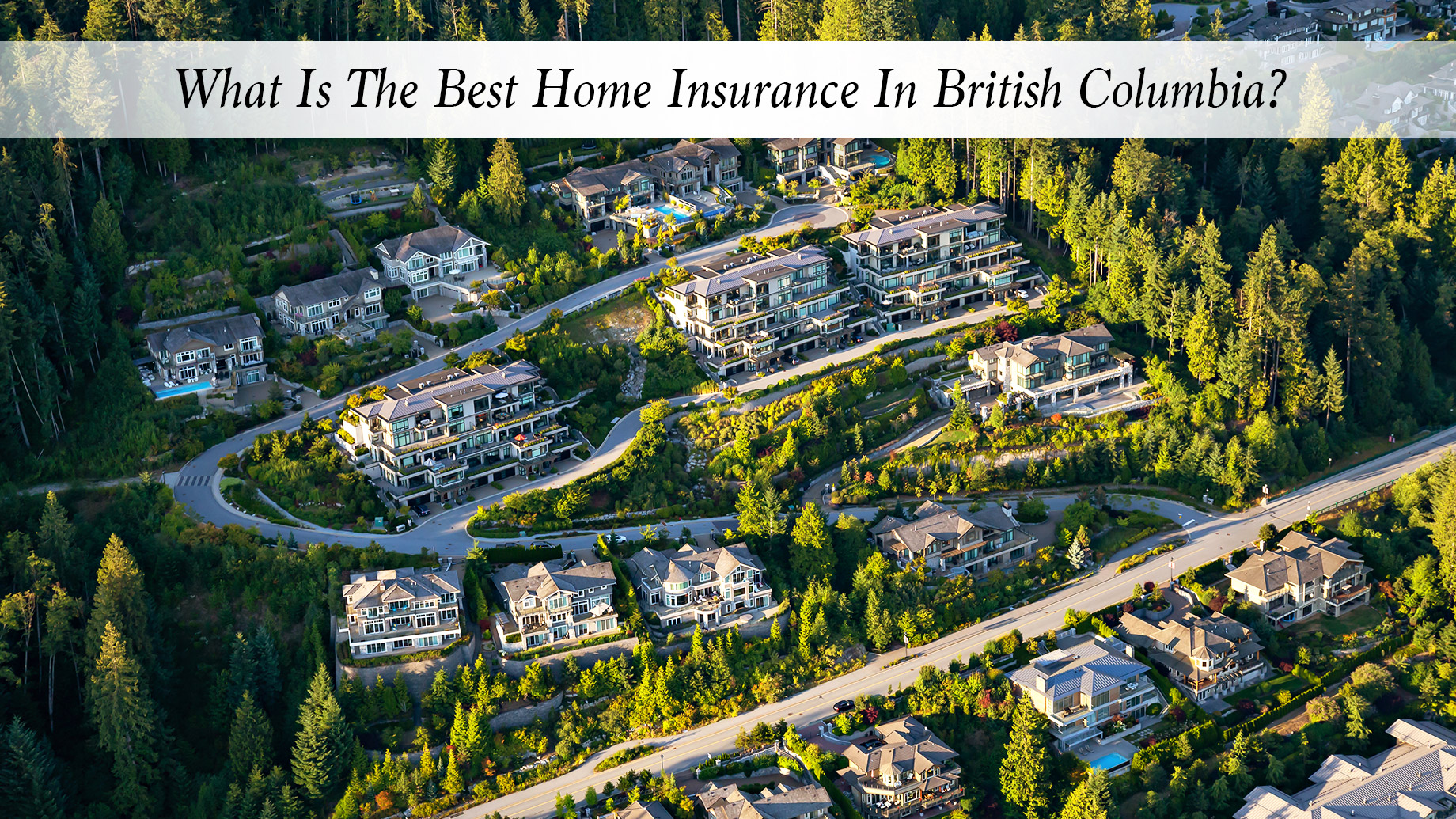 People leave no stone unturned to protect their lifetime investment – their home. In pursuit of this, they hunt for the best home insurance policies in Canada. So that if any untoward event happens to their homes, the home insurance will cover them financially in their difficult time.
Today, the market is chock full of insurance providers and brokerage firms that offer the best home insurance at attractive rates. However, the reality on the ground differs. Therefore, it is imperative to compare and conduct self-research to get the maximum coverage. Answering the question "what is the best home insurance in BC" can be tough, especially if you're new to buying insurance.
However, jumping to conclusions without sufficient knowledge is not a smart move. First, you should assess the extent of coverage you need, thereafter, start comparing home insurance in British Columbia — feel free to visit this site if you'd like to find and compare the best insurance quotes in the country.
Is home insurance a necessity in Canada?
Home insurance is not mandated by law in Canada. However, if your house is mortgaged, you may need to purchase home insurance. Whatever your circumstances may be, purchasing home insurance in BC is always a smart move for your financial well-being.
Repair of serious damages to the house can take a toll on your budget. If you have a comprehensive house insurance policy in place, you can save thousands in repair costs. Similarly, theft and loss of personal property are also covered under many packages.
What does the best home insurance in BC cover?
The extent of coverage varies according to the plan. Overall, it depends on the requirements and budgets of the homeowner. On average, standard home insurance offers coverage for:
Damage or loss to your home.
Theft, damage, or loss of personal possessions from the property.
Personal property stolen from a personal vehicle.
Damage or physical injury to others who visit your home or property.
Unintentional damage caused by you to someone else's property.
Any additional coverage such as sewage backup, earthquake, and overland water damage (if included in the policy as an add-on).
Overall, home insurance offers you personal property coverage and liability coverage in one place.
What does it not cover?
Normally, home insurance doesn't cover:
Damages caused due to normal wear and tear
Loss or damage due to water accumulation and mold
Damages due to lack of care and maintenance
Any other additional coverage which is not mentioned in the insurance policy
What is the best home insurance in BC?
Insurance companies offer a range of coverage against different risks and damages. However, the rates vary according to the extent of coverage provided by the company. Generally, the most popular choices available for home insurance in BC are:
Comprehensive
A comprehensive policy or coverage offers complete peace of mind. It tops the list in providing the most extensive coverage. It offers coverage for almost all types of risks to your building and its content, except for those specifically mentioned.
A comprehensive policy is also referred to as a special or all-perils policy.
Standard
As the name suggests, a standard policy covers basic risks to your home and contents mentioned explicitly in the policy. Often termed "basic" or " named perils policy", it offers less coverage than a comprehensive policy.
It is the best choice for individuals who want to save money on premium payments while still securing their homes to some extent. However, in case of any mishap, you may end up paying more.
Broad form coverage
A broad form policy secures your building from all types of risks (except for those specifically mentioned), but restricts coverage to the property's contents only to the specifically mentioned risks.
This policy is preferred by homeowners who want to secure their building with comprehensive coverage and their personal belongings inside their houses with named perils only.
No frills
The no-frills policy is basic and does not cover non-essentials. Generally, insurers offer no-frills policies for properties that do not meet basic requirements for standard home insurance.
Personal liability
As the name suggests, personal liability policy provides coverage for bodily injury and property damages caused to others. For instance, this policy gets you covered if someone gets injured on your driveway. Similarly, for rental properties, this policy is vital.
Who does a home insurance policy cover?
A typical home insurance policy covers you and your family members, including dependents.
If you share or rent out your property with relatives, friends, and roommates, then initiate the insurance company in advance. Similarly, if you use your home for business purposes such as temporary lodging service, you have to top up your policy to get the extra coverage.
It is advisable to consult your insurance company to determine who is covered or not in your policy.
Tips for choosing the best home insurance in BC
Here are a few tips that would help you pick an ideal policy for your home.
Compare and shop around
Several insurance companies offer maximum coverage at affordable rates. However, make sure you strike a balance between premiums and the coverage provided. Do not avoid necessary coverage to save a few bucks. Choose your coverage depending on your location and needs. Extensive coverage may cost more in the long run.
Look for discounts
Your home insurance rates can vary significantly depending on your location and property. Therefore, look for additional discounts and offers on different platforms to save extra cash. You can also bundle your auto and home insurance to save as much as 25%.
Claim wisely
Your renewal rates depend on your home insurance usage history. Therefore, do not approach the insurance carriers for trivial issues. Make sure you maintain your home regularly to avoid any major breakdowns in the future.
Endnote
Sometimes policies that are termed the best do not meet your requirements. Therefore, it is vital to consider your requirements, read the terms carefully, and ask questions about what's included and what is not. Similarly, comparing the quotes to get the best rates is imperative.
The most important thing you can do is to work with your home insurance broker to get a personalized policy. Do not settle for a "one size fits all" home insurance policy. Understand terms and conditions before inking the deal.