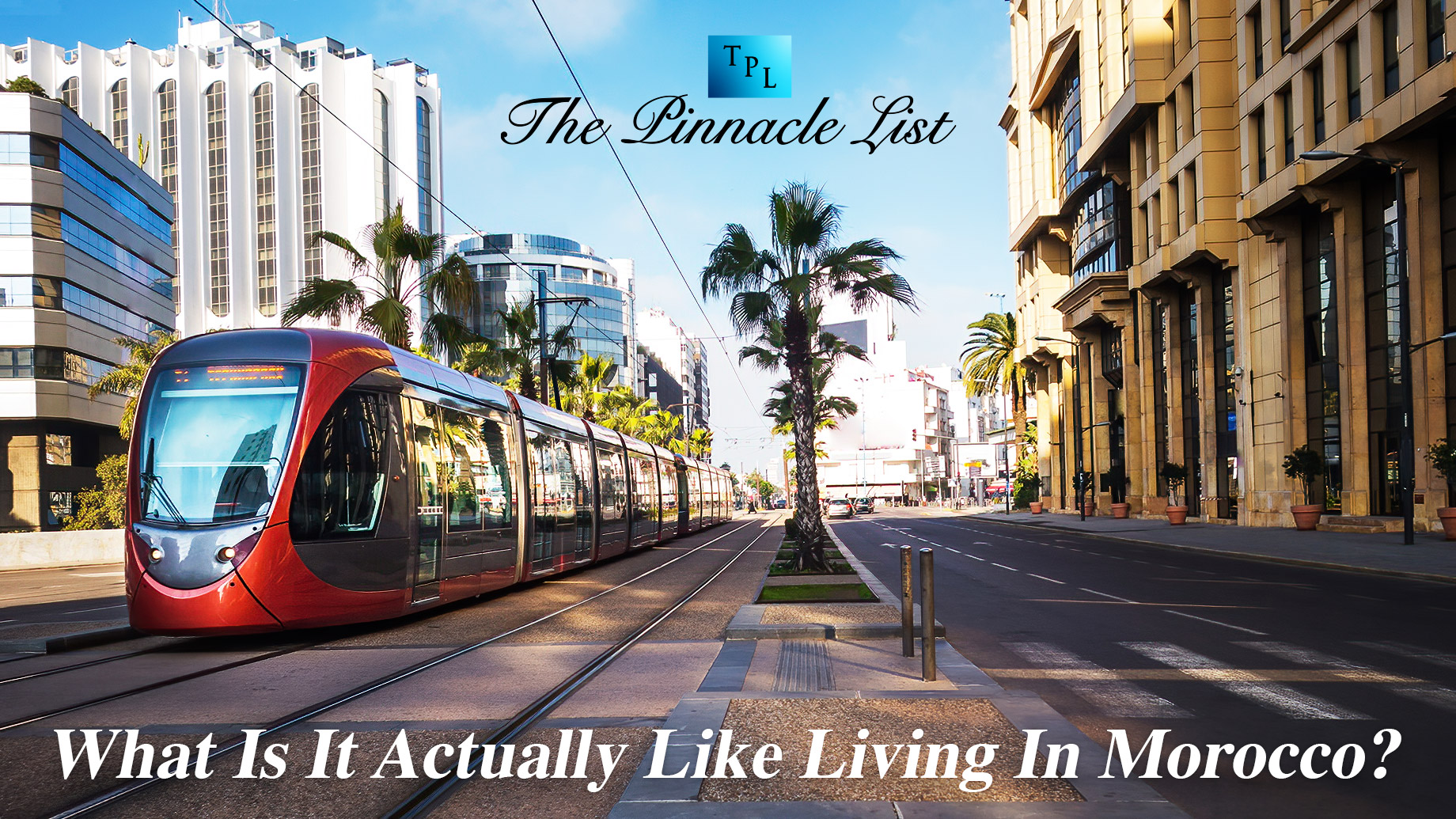 If you're looking into moving to Morocco, you're probably wondering what you're getting yourself into. Morocco has a unique culture, beautiful scenery, and an adventure-packed environment that might seem a little overwhelming at first.
It's not too complicated and can work to your advantage. The Moroccan way of life brings you closer to the earth and connects you with beautiful local traditions and customs.
Here's what you need to know about living in Morocco, to help you make the perfect move:
The Atmosphere in Major Cities
The atmosphere in the major cities of Morocco is quite vibrant. Knowing the locals, you will immediately feel like you are at home. The streets are bustling with vendors and shops selling all kinds of goods, with locals haggling and trading.
In some places, you'll find markets selling fresh produce and other local specialties. At night, the vibe is quite alive as people eat, shop, and socialize.
There are many great places to visit and explore, such as the medinas, mosques, ruins, and beaches. Life in Morocco is quite easygoing, with a focus on relaxation and a slow pace of life. If you're planning on living in Morocco, consider finding an apartment for sale in the city.
Shopping & Dining Experiences
Living in Morocco is an amazing experience for shoppers and diners alike. Traditional bazaars are full of unique hand-crafted treasures, from traditional carpets to jewelry and clothing.
Prices are reasonable, and bartering is expected, making it a great place to find a bargain. You'll also find plenty of modern shopping centers stocked with high-end fashion and the latest gadgets from around the world.
Dining in Morocco is always accompanied by traditional cuisines like couscous and tagines. International restaurants are also in abundance for those seeking out different flavors. Street food is abundant, featuring anything from delicious soups to pastry-filled delights.
A Glimpse into Local Transportation Options
The local transportation options reveal a mix of traditional and modern systems. For a quick, convenient option, there are public bus systems covering most of the cities. It also has a convenient rail system connecting major points across the country.
Additionally, taxis are another popular option and can be booked from anywhere. Travel by carpool is also encouraged as it is a great way to meet locals and find out more about their culture.
Adapting to the Weather in Morocco
Morocco's weather is very diverse, with hot summers, cold winters, and even snow at higher altitudes. Winter temperatures in the larger cities tend to be mild. Summers are usually hot and dry, with temperatures generally hitting the upper 80s in the southern part of the country.
The biggest challenge to people adapting to the weather in Morocco is the variations between day and night temperatures. Daytime temperatures can be quite hot but drop to very cold temperatures in the evening. Wearing layers of lightweight clothing and having a wide hat for sun protection could help to make the transition easier.
Enjoy Living in Morocco
Living in Morocco is an adventure that you will never forget. The culture is vibrant and welcoming, the landscapes are breathtaking, and the people are incredibly friendly.
The variety of activities, the local cuisine, and the astounding locals make it a great place to call home. If you're curious about what it's actually like living in Morocco, why not take the plunge and go for yourself? You won't regret it.
For more travel guides and moving tips, check out the rest of our site.