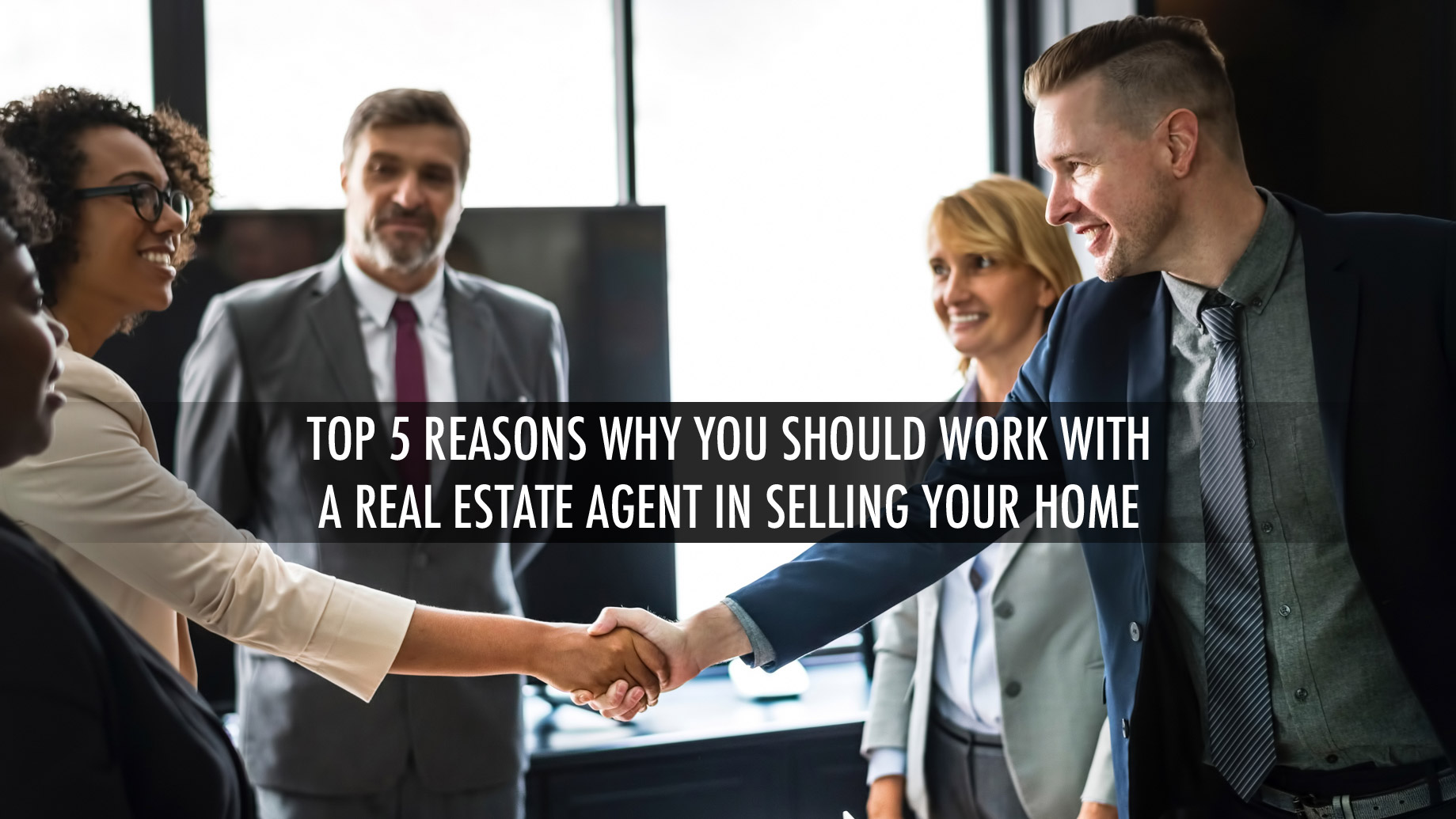 You may think that you can quickly sell your house without an agent, since there are many do it yourself sales websites like Craigslist out there nowadays. This may be a great option for a used car or a computer but for a real estate sale, you could run into a lot of trouble.
Having a real estate agent working for you will not only make the process of selling your home a professional experience but it will also the value of your home in the current market. The value of working with an experienced real estate agent cannot be understated. From local expertise in pricing and promotion to international exposure and top-tier property marketing, getting an agent that understands your property is key.
Here are the top reasons why you should work with a real estate agent in selling your home.
1. Expertise and Experience
Even though you do not necessarily think that you need an expert to sell a home, hiring professional real estate agent who specializes in your area or property type is critical. From all aspects of marketing and promotion to legal issues, a real estate agent can guide you through the process and in a lot of cases, saving you time and money. The key is to find the right agent that has all the professional and personal attributes that you require.
2. The Selling Process
Real estate agents can be put in charge of all the listing and selling requirements as well as client visits. This saves you a lot of time and effort so that you can do more productive tasks while they are taking care of the matters related to your home. For example, if you listed your property in The Munir Group, you would have to respond to a lot of inquiries. If you had to be the only one to sift through property listing responses and all open house viewing, all your free time would go to that.

With a real estate agent, they can do the following:
Filter phone calls
Take pictures of your home and market your real estate property
Accommodate couples and families to view your home
Reply promptly to messages regarding your property listing
Look for other potential clients
Do cold calls and client meetings
Tap into their network and contacts for a potential buyer
Handle all of the required paperwork to sell your home
Double check the legal matters
3. Knowledge and familiarity with the neighborhood
Real estate agents possess key knowledge and information about your neighborhood. With their network, they can help you identify:
Key selling points
Price points in the neighborhood
Data on schools
Demographics
Your agent knows what kinds of upgrades will make your home look more attractive to buyers compared to other houses in the area. This will give you an edge in terms of helping you sell your property more quickly.
4. Negotiation knowledge
When you find a potential buyer, a real estate agent will try to get you the best price in all market conditions. Negotiation skills are very important when selling your home, since this makes or breaks your deal. With a real estate agent, you can rest assured that not only do you have someone working on your side, the agent is there for your protection so it's a win-win situation.
5. Future business relationships
A successful express estate agent builds credibility based on the results of forming good relationships with his or her clients. Because of this, they give great importance and attention to detail to make sure that their clients are satisfied and happy. These positive client relationships result in referrals of an agent to friends and acquaintances which builds trust based on past performance. It also means that agents have an established set of potential buyers that you can potentially tap into from previous listings.
As you can see, there are many extremely important benefits to hiring a real estate professional. The sale or purchase of a home can be one of the most important financial buying or selling decisions in a person's life. As such, its extremely wise to get the help of a real estate professional working on your side.