Dubai is known as a city of luxury, and nowhere is that more evident than in the Dubai real estate market. From sprawling villas to sleek condominiums, many of the world's most lavish homes can be found here.
If you've been to Dubai, you know it's home to some of the best luxury villas in the world. Those looking for luxury villas for sale in Dubai can check the sprawling desert estates with over-the-top amenities and opulent decor to modern city towers with rooftop pools overlooking Dubai Marina.
These are the top four luxury villa communities in Dubai:
1. Downtown Dubai
Downtown Dubai is a central business district in Dubai, United Arab Emirates. It is located south of the Burj Khalifa and Deira, north of Sheikh Zayed Road, east of Al Maktoum Bridge, and west of Al Sabkha Road.
In addition to its location being ideal for those who work in or around Dubai's financial center, Downtown Dubai also offers a wealth of attractions, including the world-famous Dubai Fountain show.
The average price range for luxury villas in Downtown Dubai generally falls within the 1-2 million USD (starting from AED 3,600,000 approx.) range depending on size.
2. Business Bay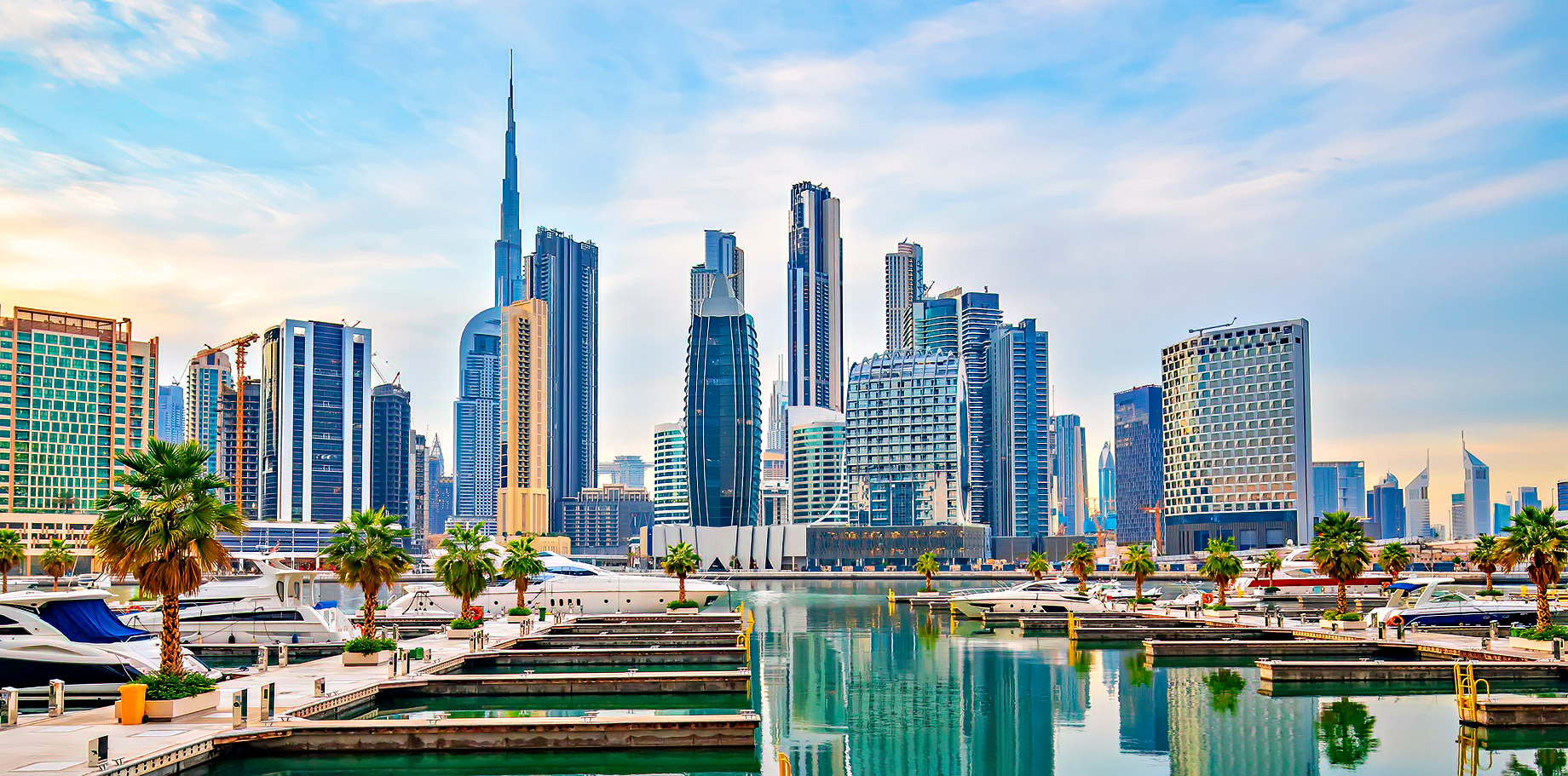 Business Bay is a new business and residential district in Dubai. It's located on the eastern side of Sheikh Zayed Road, across from The Palm Jumeirah and next to the Burj Khalifa. Business Bay is easily accessible via the Dubai Metro's Red Line or by car, taxi or limo service.
Business Bay offers some of the most luxurious villa communities in Dubai, including Reva Residencies, Dorchester Collection Dubai, Clover Bay Tower, Peninsula One, and so on.
The average price range of luxury villas in Business Bay ranges from 2 million to 10 million USD (starting from AED 7,400,000 approx.) depending on size and amenities.
3. Palm Jumeirah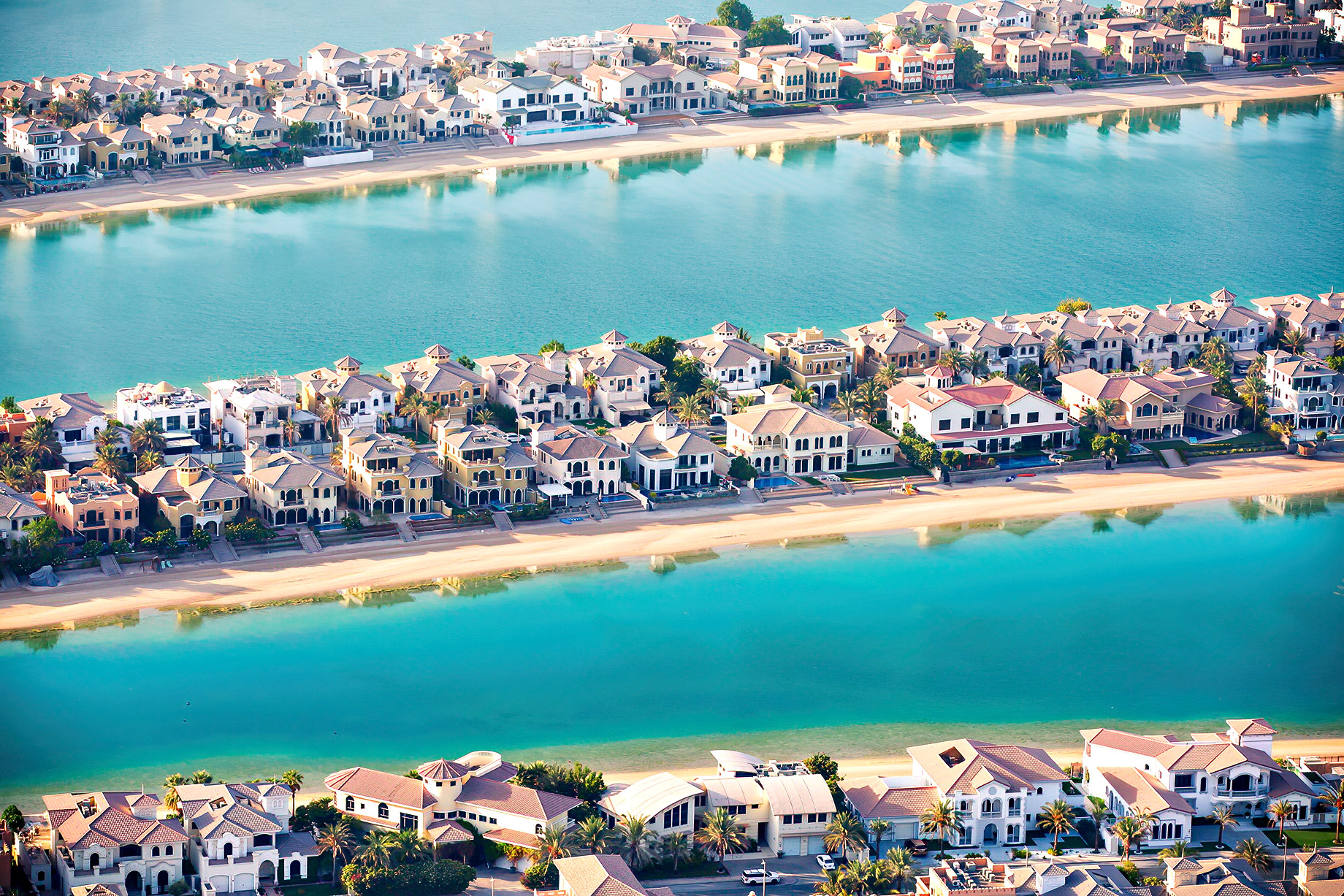 Palm Jumeirah is a man-made island located in Dubai, United Arab Emirates. It's one of the seven islands that make up the Palm Islands, designed explicitly by architects to resemble a palm tree. The island has become one of Dubai's most sought-after destinations when it comes to luxury villa communities like Balqis Residences, Maurya, Seven Palm, etc.
Palm Jumeirah is approximately 20 minutes from Dubai International Airport (DXB) and sits on the Persian Gulf coast near popular attractions like Palm Island.
The average cost for a 4-bedroom villa starts from AED 11,000,000, depending on its amenities, such as views or proximity to restaurants/golf courses.
4. Dubai Hills Estate
Dubai Hills Estate is a luxury residential community in Dubai, United Arab Emirates. Located just 30 minutes from the city center, it's also close to many of the city's most popular attractions, such as Jumeirah Beach Park, Dubai Miracle Garden, and Downtown Dubai.
The Hills Estate is home to popular villa communities like the Palm Hills, Fairway Vistas, Sidra Villas III, etc.
Average prices for villas at Dubai Hills Estate start around $2 million (AED 8 million) and can reach up to $20 million (AED 65 million).
Final Words
If you are looking for luxury villas for sale in Dubai, the communities mentioned above are some of the best to choose from. Dubai is a bustling metropolis with vibrant nightlife and buzzing street culture. The city's real estate market is one of the most dynamic in the world, attracting investors from all over the globe.