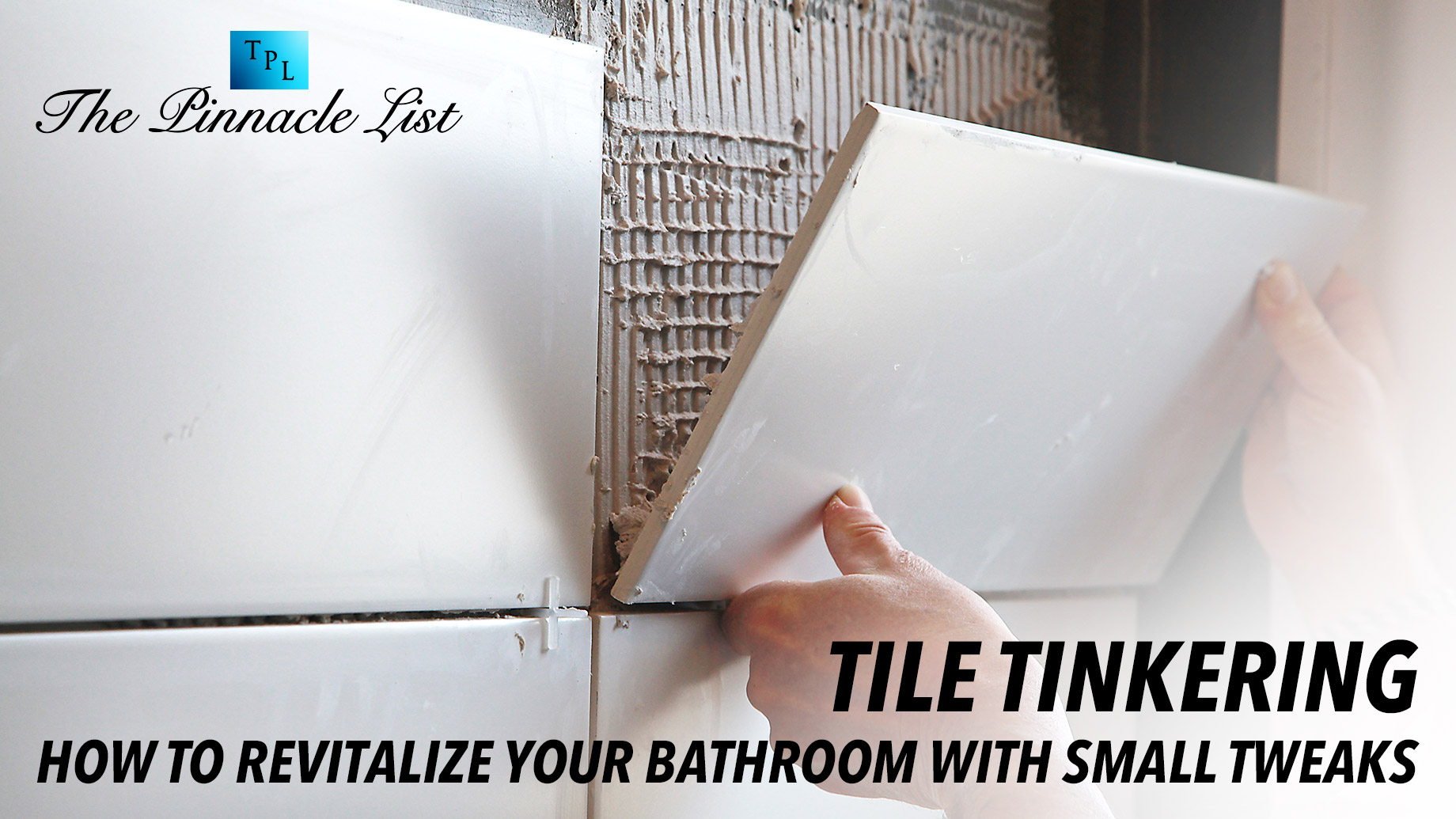 Redecorating or redesigning your bathroom can be a big undertaking, which often leads to homeowners becoming completely overwhelmed with this task. From the bathroom tiles to the paintwork, changing out fixtures, updating the lighting, installing new storage solutions, adding soft furnishings, and so much more, there is a lot to think about when you are redesigning your space. While this might all sound very expensive, the fact is that you don't need to spend a fortune to get amazing results from your redesign efforts.
Bathroom redecorating projects can certainly get expensive fast, but only if you allow them to. If you want to completely gut your bathroom and change the entire look and feel of the space, you will definitely end up spending a lot on the work. While completely redecorating your bathroom is something everyone would love to do, it's not always within the scope of what your budget allows. If you find yourself in this situation, don't worry, as there are countless small changes that you can make to your bathroom's interior that will have a major impact on how your space looks and feels moving forward.
Let's take a closer look at just a few small tweaks you can make to take your bathroom design to the next level.
Tidy Up Your Grouting
Almost every bathroom will feature tiles in some capacity. Whether the walls, floors, backsplash, vanity counter, or entire bathroom is tiled, it's important that your tiling always looks fresh. Retiling your space can be expensive. However, taking the time to carefully paint over your existing grout will instantly give it a new lease of life.
Invest In New Towels 
Nothing screams old and dated like tatty towels. If it's been a while since you bought new towels for your bathroom, now is the time to do it. Some homeowners like to stick to plain neutral colors, while others tend to opt for jazzier patterns and designs that reflect their personalities. Whichever option you choose, fresh towels always make a big difference.
Add Some Greenery 
If you want to freshen up your space, there's no better way to do it than to add some houseplants. Be sure to choose plants that will be suitable for your bathroom so that they have every chance of surviving. For those that are not so green-fingered, faux plants can also be a great addition to your bathroom space.
Change The Mirror
While some bathrooms have a built-in mirror, many have a free-hanging mirror that can be swapped out with ease. The mirror is typically a major feature in bathrooms, so this one tweak can have a huge impact on how the space looks. There is a never-ending list of different styles and sizes to choose from when it comes to mirrors, so be sure to spend some time looking at your options.
Swap Your Shower Curtain
If your bathroom has a shower curtain, take this chance to swap it for a new one. This simple little tweak won't cost you much but can have a significant impact on how your bathroom looks. Of course, if your budget extends to it, you can splash out on a branded shower curtain that is a little more luxurious. On the other hand, if you're on more of a budget, there will be plenty of choices too.
Consider Your Storage
A cluttered bathroom never looks good, and the only way to fix this problem is to declutter and tidy things away. Bathrooms are notorious for clutter, with stuff seemingly piling up on its own over the years. Take some time to get rid of all of that unwanted clutter and introduce simple storage solutions such as woven baskets, storage boxes, or affordable units that will fit neatly into your space. 
Replace Your Bath Mat
Bathrooms are high-traffic areas in any home, and most homeowners will use stone or tile on the floors to ensure easy cleaning. The only additional material or covering that usually finds its way into a bathroom is the bath mat. While a bath mat is a great way to add some contrast to the space, they do tend to become worn and dated looking over time so updating regularly is always a good idea.
Give Your Bathroom A New Lease Of Life By Making Some Important Small Tweaks 
There are many things that you can do as a homeowner to keep your bathroom looking fresh and modern. Following the tips outlined above, you can instantly take your bathroom interior to new heights without spending a fortune. With a sensible approach, you can completely transform your bathroom design and still have plenty of money left in the bank to do with what you please.