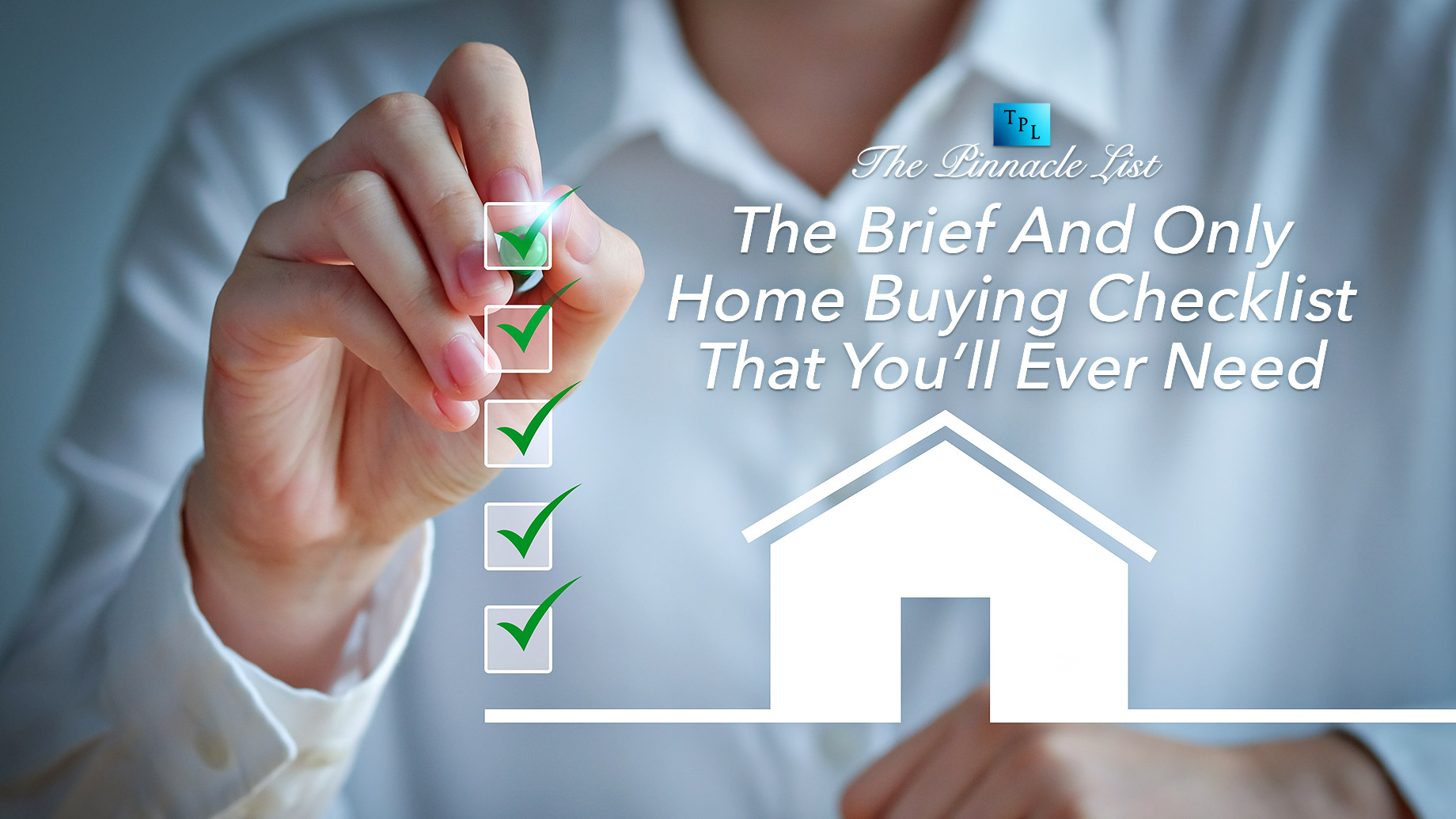 Are you thinking of buying a house?
If so, you are making a great decision. Owning a house has many benefits, including creating long-term wealth, building equity over time, and improving your credit score. Plus, you get to design the space around your needs and wants.
However, buying a house is a long and detailed process. If you are new to the house-buying process, it can be stressful and confusing.
Once you decide to buy a home, you need to start researching the Home buying checklist. Need help getting started? Keep reading to learn about a basic checklist for first-time home buyers.
Choose a Great Location
There are several factors to consider when choosing the best location for your home. First, consider your commute. How far do you want to live from work? What is your daily commute like?
Second, consider the schools in the area. If you have children, you'll want to choose a home in a good school district.
Third, consider the crime rate in the area. You'll want to feel safe in your new home, so be sure to research crime rates in any potential neighborhoods.
Lastly, consider the amenities in the area. What kinds of shops and restaurants do you want to be close to? Are there any parks or recreational facilities nearby?
Size Matters
You need to consider the size when choosing a Self Storage unit or a home. This is especially important if you have a growing family or plan on entertaining often.
For example, if you have a family, you'll need enough bedrooms and bathrooms. You'll also want to make sure there's enough living space for everyone to be comfortable. You don't want a cramped small space or too much-wasted space in a large home.
Be Realistic About Your Needs
As a smart homeowner, you need to make sure that you are budgeting for your new home correctly. There are a lot of expenses that go into buying a new residential property, and if you're not careful, you can easily overspend.
The first step is to figure out how much you can afford to spend on your new home. Once you have a firm budget in mind, start shopping around for homes that fit that budget.
It's also important to be realistic about your needs. If you're not planning on having children, you don't need a four-bedroom house. Be honest with yourself about what you need in a home, and don't let yourself get swayed by unnecessarily expensive features.
Find the Best Agent
First, you want an agent who is knowledgeable about the area in which you're looking to buy. They should be able to tell you about the different neighborhoods, the schools, the types of homes available, and anything else you might want to know about the area.
Second, you want an agent who is responsive to your needs. They should be available to answer your questions, show you homes that fit your criteria, and help you through the entire home-buying process.
Finally, you want an agent who is honest and trustworthy.
The Importance of a Home Buying Checklist
If you're looking for a comprehensive Home buying checklist, this is the one you need. It covers all the bases and will help make sure you don't overlook anything important.
So what are you waiting for? Get started on your home-buying journey today!
If you think this article is helpful, check out our other articles!