On your next trip to the Caribbean, you might want to visit an exclusive cay in the Exuma islands of the Bahamas to discover a new location that will be exciting experience for you and your family. A luxury getaway to Fowl Cay as your ultimate destination may be in order.
Fowl Cay is one of the most beautiful places to visit when you come to the Bahamas. This island has lovely bungalows, a beautiful restaurant, and access to many other islands in the area. You can sail out to Pig Beach and Thunderball Grotto. You may want to venture over to Compass Cay, and you can ride throughout the island on your bicycle. End every day at the Harbour Club Eating and Drinking House, and simply relax and rejuvenate your soul when you take your next vacation here.
Here are five things that will change the way think of a Bahamian vacation.
1. Enjoy Fowl Cay Island
If you want to quickly explore Fowl Cay in Caribbean style, you can ride a bicycle around the edges of the island and circle back to some of the many bungalows. The island was made for natural adventures, you could quickly find yourself stopping your bike on the trail because you found a beautiful bird or simply a spectacular tropical setting. You will no doubt find some amazing locations that will fill your next photo album. You are coming to Fowl Cay to relax, and exploring the island is the sort of natural relaxation that this cay is all about.
2. Dine at the Hill House Restaurant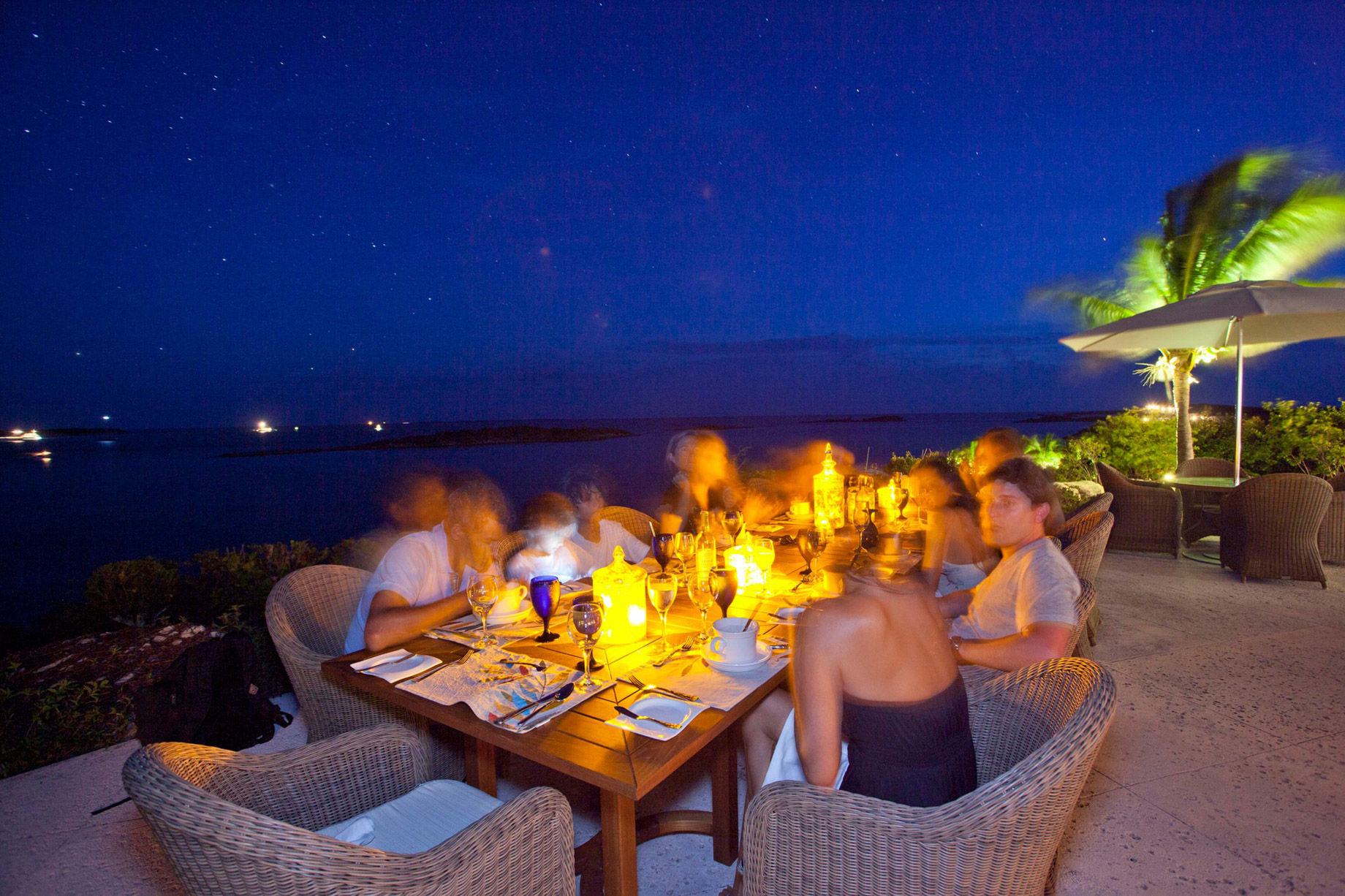 The Hill House Restaurant is the island's main fine eatery where boaters and visitors from surrounding islands are welcome to relax, mingle and enjoy hors d'oeuvres and cocktails from 6:30 p.m. The restaurant sits on the highest point of the island, and it gives you absolutely spectacular oceanfront views on all sides. It is perched on two limestone terraces that appear to have been built by ancient inhabitants of the island. It's the perfect place to relax and enjoy a meal, a drink, and dessert or coffee after. You will be perfectly content to have happy hour here on this private island paradise.
3. Swim with those Famous Pigs
During your visit to Fowl Cay Resort, you will want to get some boating time in. Luckily, the world-famous Pig Beach is directly across on an adjacent island. This is the one place in the Bahamas that you need to visit, to see, well… obviously swimming pigs. Besides the spectacle, the sands are white, and the island is a treat. You will look up to the northwest and see a faint image of Fowl Cay. You could simply lounge on the beach here all day. The waters are extremely clear, so could even snorkel in this area with of all things… swimming pigs.
4. Visit Thunderball Grotto like James Bond
Thunderball Grotto is an underground cave system that was famously featured in the James Bond movie of the same name. If you remember the movie, Bond snorkels and scuba dives through this cave system until a helicopter picks him up. You of course will not be extracted by a CIA helicopter, but you can swim through this cave network to see some amazing rock formations, the vent that points to the surface, and fish that prefer to hide in this spectacular place. When you are facing Thunderball Grotto, you will see a tranquil scene that is the rock face and flowing blue waters. You could anchor your boat here for a full day of rest if you are traveling around Staniel Cay, or you could simply swim through Thunderball Grotto before going to back to Fowl Cay Resort.
5. Swim with Sharks at Compass Cay
Take a trip to Compass Cay an island that sits directly to the east of Fowl Cay island. When you travel to Compass Cay, you will see a naturally protected harbor that looks like it came from a movie set. There is a tiny marina, and a lodge where vacationers stay. This is a quiet and secluded place that you will surely want to explore on your trip. When you come to the lodge, you could have a bite to eat. You could sit in the harbor to relax for the day, or you could simply enjoy the beach and relax all day. But Compass Cay is really all about getting a unique experience of a lifetime swimming with sharks that are as famously tame and friendly. Enough said, time to plan your trip!