The USA is home to some of the best travel destinations in the world. New York City, Orlando, Florida, and Las Vegas, Nevada are extremely popular places for tourists from around the world – but many will say that no place tops the glorious West Coast. Here are some great West Coast destinations, each of which offers tremendous opportunities of fun for all vacationers.
Hotel Del Coronado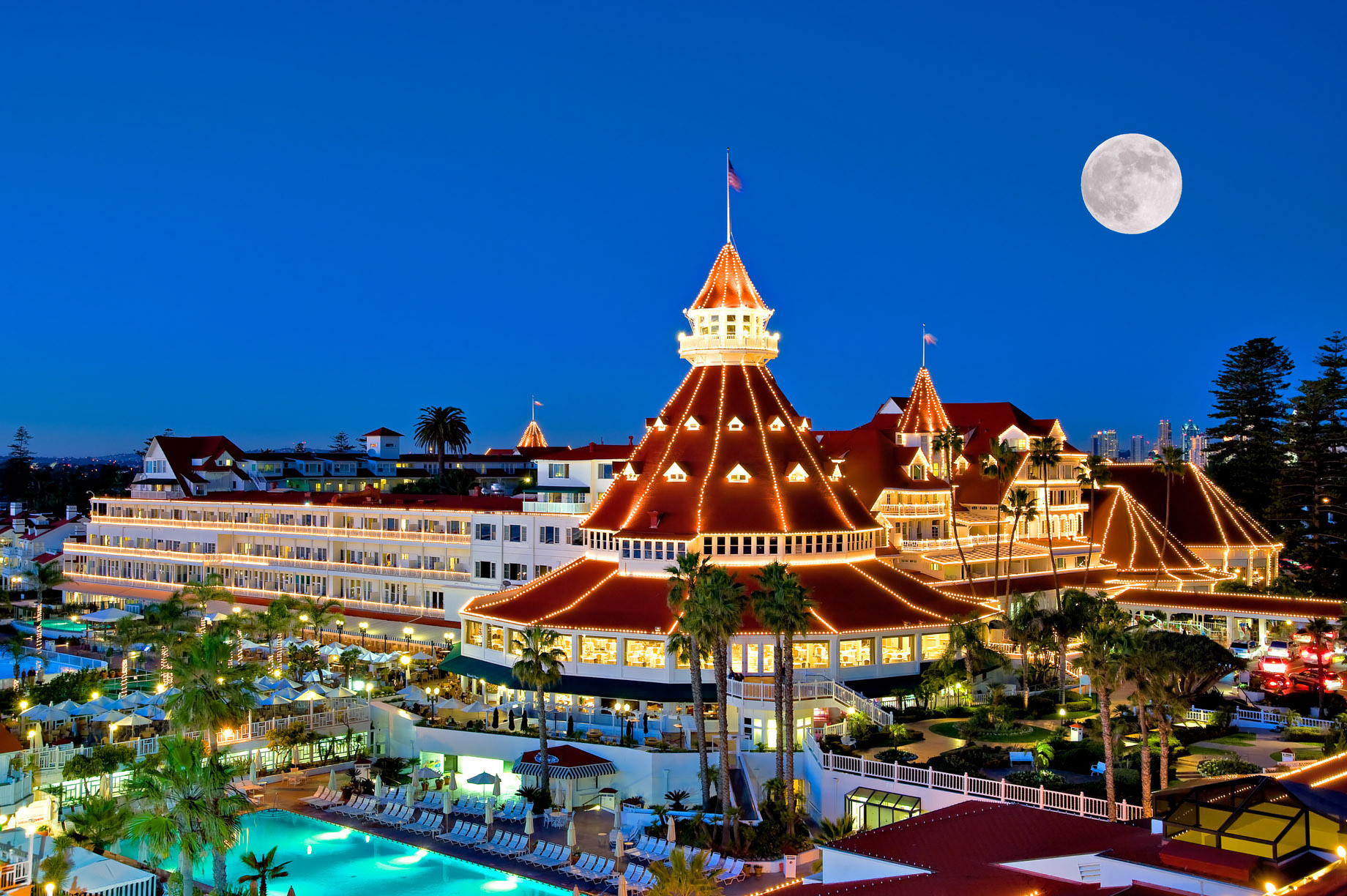 Just a fifteen-minute drive from San Diego's International Airport is this wonderfully hospitable resort that is bound to appeal to everyone who arrives. Located on 28 acres of oceanfront property, Hotel Del Coronado is known as one of the most beautiful resorts in the world. Offering its guests a choice in guestrooms during their visit ensures a comfortable and memorable experience.
Finding the perfect cuisine is not a concern when staying at this resort on the water. Guests can enjoy fine or casual dining at the many diverse restaurants and bars located on the resort's grounds. Its chefs are inspired by fresh ingredients from the sea, local farms, and the resort's own herb garden.
Hotel Del Coronado boasts a wide variety of activities to enjoy during a visit, including sports, family activities, and plenty of beach fun. If a traveler is looking to pamper herself with a spa and massage itinerary, Hotel Del Coronado offers wonderful sea-inspired treatments. The spa is located indoors, but freelance masseuses are at your disposal for a beachside massage. Most masseuses bring their own equipment, but if it makes you more comfortable you can find a portable massage table for sale online.
Embassy Suites Mandalay Beach Hotel & Resort
Located on Mandalay Beach one hour north of Los Angeles, this resort offers guests luxurious amenities and a relaxed travel experience. The Embassy Suites Mandalay provides guests with several different suite options depending on preference and the number of vacationers within a party. A room exists for families, couples, and groups of friends, and it's available all summer long!
Activities are bountiful at this beautiful resort including tennis directly at the resort, hiking at a nearby trail, or hitting the beach to surf. Every sports enthusiast will definitely be content staying at Embassy Suites Mandalay.
Complimentary drinks and snacks are available to guests on a nightly basis, but those requiring a more substantial meal will not be disappointed with the wonderful dining opportunities available at the resort. Moreover, if being waited on hand and foot during a relaxing spa day is your idea of fun, look no further. Facials, massages, and manicures are just a phone call away while visiting Embassy Suites Mandalay.
Alderbrook Resort and Spa
Not all good things on the West Coast are found in California during the summer months of June, July, August, and September. Visiting Alderbrook Resort and Spa in Washington is bound to make each guest giddy with excitement. Located two hours from Seattle, this resort is a lavish spot in the center of nature surrounded by the Olympic Mountains.
Guests can choose from staying in a terrifically modern guestroom or a more rustic cottage during their stay. Either option provides amenities such as high speed Internet, HD televisions, and wonderful linens to make a stay more comfortable. Additionally, Alderbrook is a pet friendly resort allowing guests to bring their favorite four-legged companion along on vacation. Specialty cuisines and local wines are readily available to please all guests during their stay. The spa services available at Alderbrook are tremendous. Guests can receive a relaxing and wonderful massage surrounded by natural smells and peaceful sounds.
Visiting the West Coast is a definite must for travelers from the US and from around the world. The different options that are readily available in some of the most popular resorts and spas are sure to please everyone. Don't limit yourself… pamper yourself today!