While cities across the United States are experiencing unprecedented growth, there's no real estate market in the country that comes close to that of San Francisco. The Bay Area became a haven for tech companies in the '80s and '90s, but the 2000s saw growth beyond anyone's wildest dreams, with tens of thousands of workers migrating to the area since 2000, with an estimated 42,300 tech jobs launched in 2015 and an additional 26,700 in 2016. However, it's not just tech and a burgeoning housing market that's bringing new faces to the area; from natural beauty to great schools, find out why this dynamic destination has become such a hotspot in recent years.
An ever-expanding job market
The growth of the tech sector continues to employ workers from all walks of life, from engineering whizzes to architects, and it seems as though the search is always on for new talent in the area. Fortunately, the city's housing market is expanding right alongside its job market, with luxury condos like the Orlando Diaz-Azcuy-designed luxury condos at 181 Fremont emerging to offer elegant and convenient homes to the many new residents of the city.
Amazing real estate
The countless tech geniuses that now call San Francisco home during their workday need a place to rest their heads at night, and fortunately, the city is heeding the call. While the city is known for its stunning downtown offices, new luxury buildings, like Hayes Valley's Fulton 555, are offering stylish, low-maintenance modern living away from the core to those whose busy schedules don't afford them the time for a gut renovation or major repairs.
A history of culture
San Francisco's vibrant street scene is a cultural haven where its roots are not being forgotten, despite the city's rapid evolution. From its historical cable car system to live music in the Haight to performances at the War Memorial Opera House to centers of learning, like the San Francisco Museum of Modern Art, the California Academy of Sciences, and the De Young Museum, the city's artistic past and its exciting present are closely intertwined.
A great place to raise families
Safe, walkable, full of activities for kids, and packed with green space, San Francisco is becoming as much a haven for young families as it is for those working in tech. Fortunately, both long-term residents and newcomers to the area will be wowed by San Francisco's wealth of top-tier schools, artistic opportunities, and the city's supportive and family-friendly community, too.
A beautiful location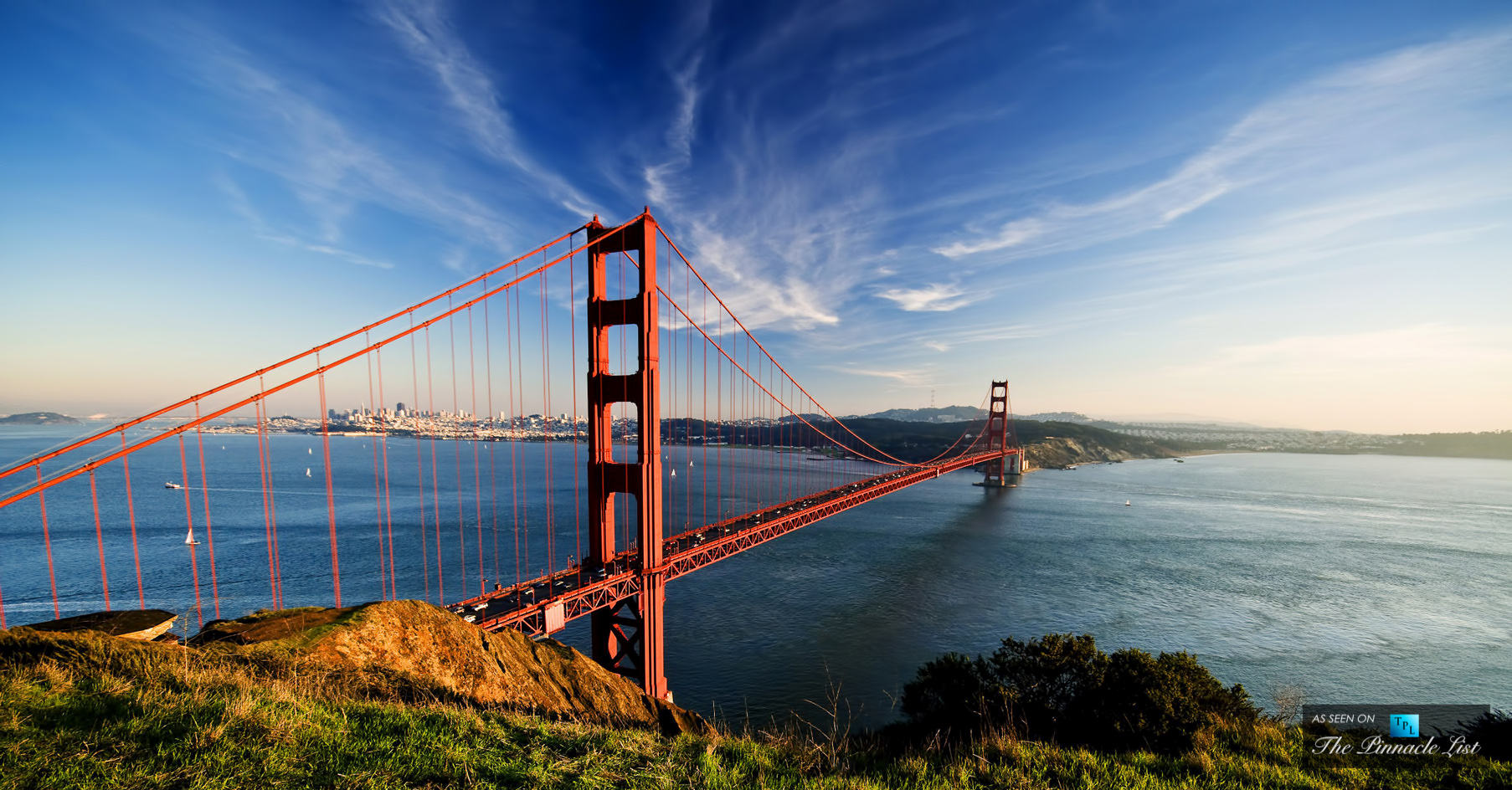 San Francisco is, without a doubt, one of the most beautiful cities in the United States, with water, mountains, and massive parks within steps of the city's urban center. Avid hikers eager to challenge themselves can spend their days tackling the climbs at Lands End, Fort Funston, and the Batteries to Bluffs Trail, while nature enthusiasts can celebrate the beauty of this lush landscape with trips to Mission Dolores or across the Golden Gate Bridge to enjoy the views from Battery Spencer at Fort Baker.
A natural hub
San Francisco's ever-expanding job market, wealth of gorgeous housing, and abundant green space in and around the city make it a natural hub for everyone from tech workers to young couples to families looking for a place to call home. No matter what drives you to wake up in the morning, there's no doubt you'll find it here.