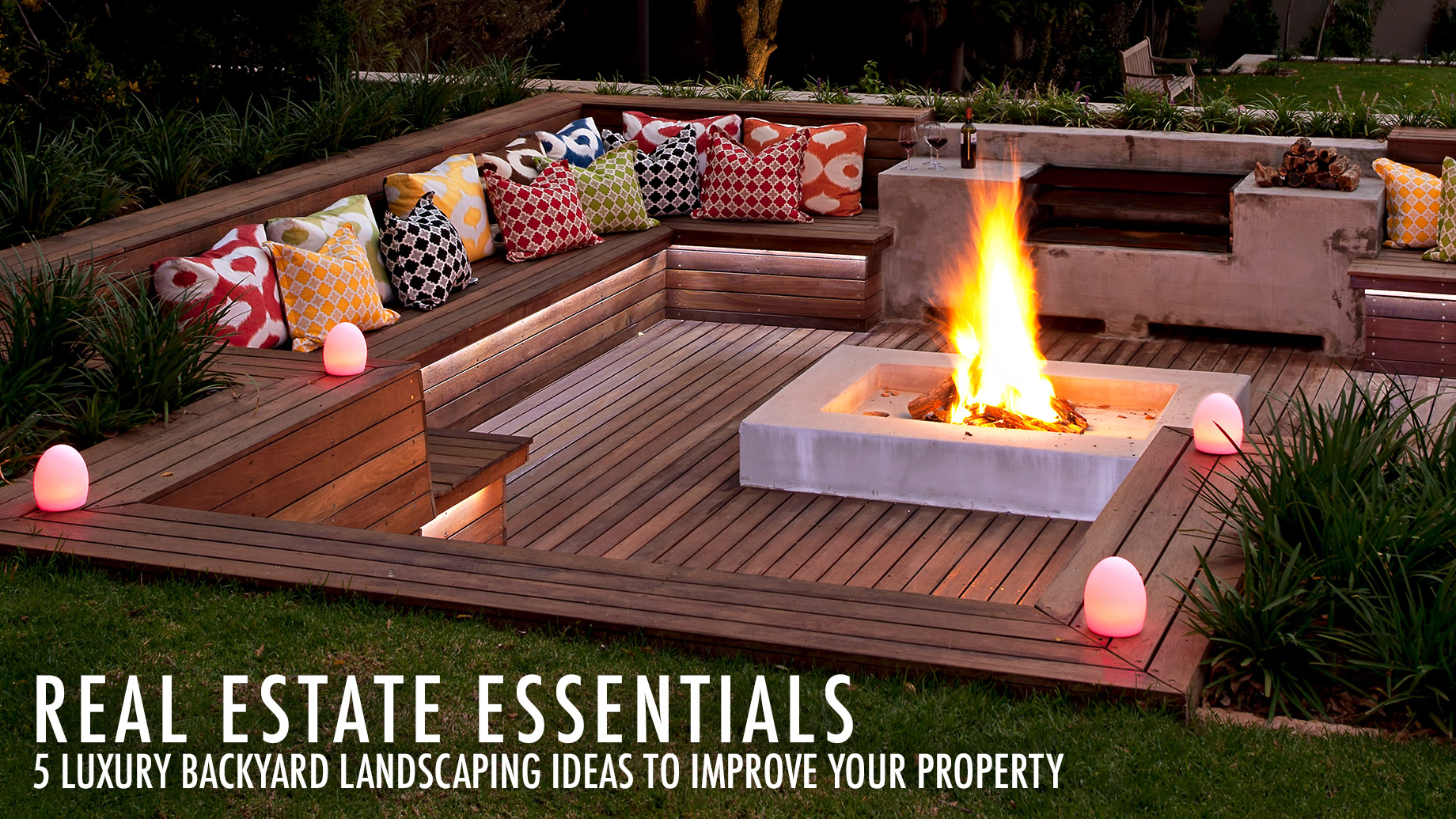 Although it's true that the little things make a difference, upgrading your property to prep your home for sale, can sometimes also involve a bit more work and effort to make it stand out in a growded real estate market. While the natural thought is to spend effort and money on the interior, what can you do if that is already taken care of? Well, then it might be time to turn your attention to some backyard improvements that will really get your property noticed. For instance, planting wild flowers using useful gardening tools will immensely beautify your backyard.
Here are 5 ideas to make your backyard a bit more luxurious and tempting for buyers.
Add a Pool
If you can afford it and it's a feature that people will appreciate in your area, adding an outdoor pool might be a great feature that will make you home stand out and the one to have in your neighborhood. Whether it be a sleek geometric pool, lap pool or an infinity pool, any of these will add a sophisticated touch to your property and be a focal point for day and night entertaining.
Add a Garden
Why waste all that ourdoor space in your backyard with a field of grass that you have to cut every week. How about adding a organinc garden to get a potential buyers greenery vibe satisfied. Plant organic flowers, herbs, and vegetables in your backyard or if you want a rusk look, you can raise the flower, herb and vegetable beds from scaffolding to make it even more appealing to a true garden lover.
If you want to spruce up your living space, a garden is a great addition to the same. All you need to do is decide on which kind of garden you want to set up and get going. Decorate your backyard with lilies, roses, tulips, or buttercups and improve the look of your residence. No, doubt, flowers diffuse the magical spell that relaxes your mind. Experts like Outland Living suggest that people can go for either a terrace garden or a vertical garden, depending on the availability of their spaces and budgets. Check out this website for more home and garden improvement tips.
Add a Tropical Lagoon
If you want to really upstage your backyard on a budget, then how about adding a tropical lagoon. You can convert your backyard into a lush lagoon shaded with a canopy of overarching trees to create a tranquil, laid-back vibe that is sure to get noticed. If your budget allows, you can add a stairway with Baja ledge, or a soothing rock waterfall that features bolder accent and stone wall edging to complete the tropical oasis.
Add a Bamboo Wall
Here's an idea that is perfect for those that want to add some seclusion to a backyard. You can create a private retreat by constructing a Bamboo walled off area for your privacy. Yes, we said Bamboo. This wall will offer privacy while it creates the vibe of a wild botanical garden. You can also install a light feature to spotlight your greenery. Moreover, you can accent the bamboo wall with some green points including some oversized potted grass or topiaries. If you own a pet, you can contain them in your backyard with any reliable wireless dog fence.
Add a Fire Pit
Some people take entertaining very seriously, and what is better than the open flame to create a unique nighttime entertainment ambiance or even a personal oasis that provides an escape from the daily routine. You can install a sunken fire pit or raised fire bowl, depending on your needs and property, this will definitely be the centerpiece of your backyard entertaining space. Add a modern wood deck with built in seating and lighting, to really take this idea to the next level.