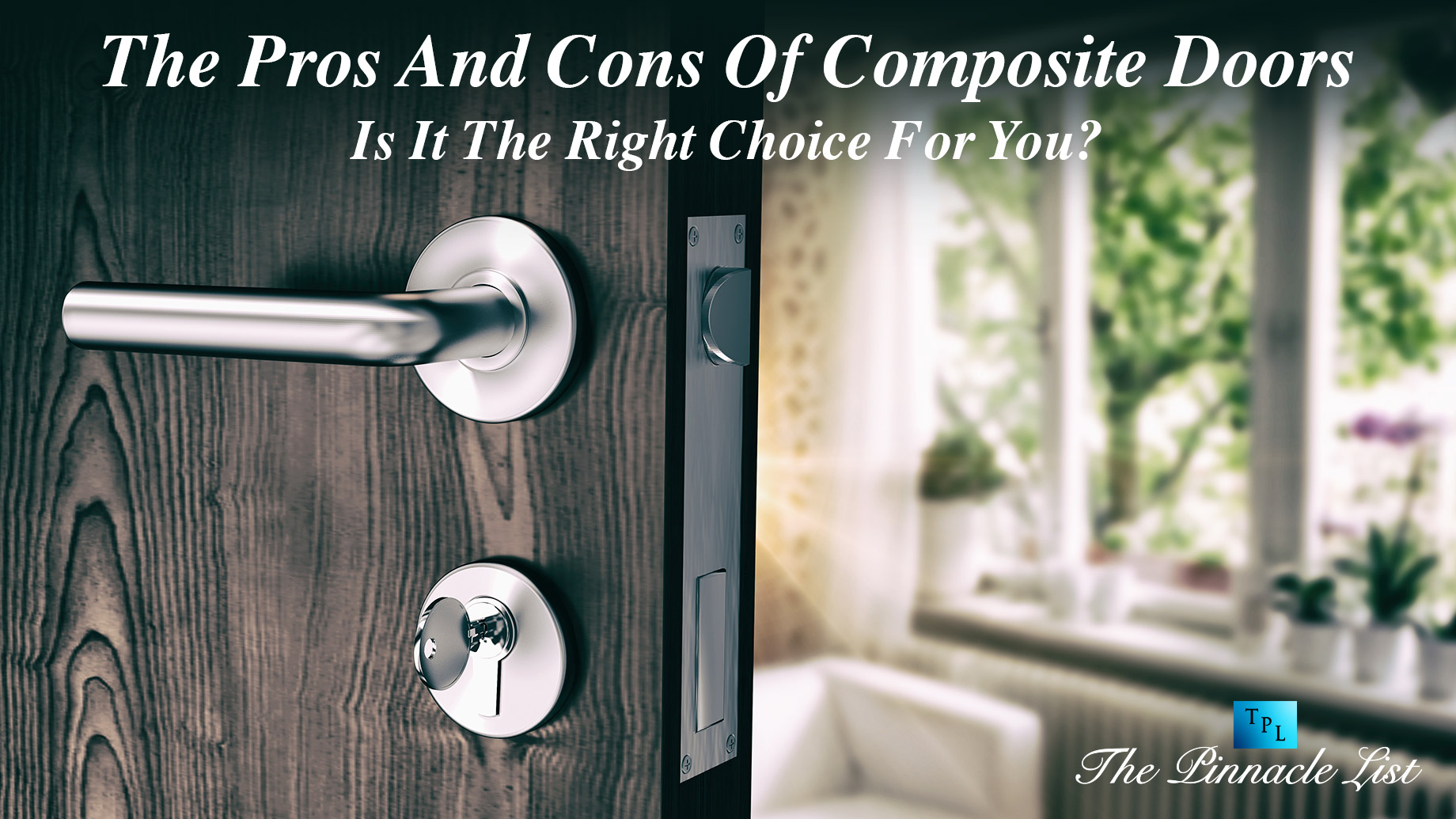 The doors are significant in providing protection, privacy, and style regarding home renovation. If you're looking for a new door, composite is one material that has grown in popularity. 
So what exactly are composite doors, and are they the best option for you? In this article, we'll take a closer look at the benefits and cons of composite doors so that you can make an informed selection for your home.
What are Composite Doors?
Composite doors are built using a range of materials, including uPVC, wood, insulating foam, and glass-reinforced plastic (GRP). Because of their composition, they are sturdy, resilient, and long-lasting. They are available in various colours and styles, allowing you to pick one that complements the aesthetic of your home.
The Pros of Composite Doors
There are plenty of pros to composite doors. The top ones are discussed below:
Durability: Composite doors are incredibly durable and strong. They are a fantastic investment for your home because they don't warp or fracture like wooden doors. Weather forces, dents, scratches, and other forms of wear and tear cannot damage them.
Energy Efficiency: With insulating foam layered between the panels, composite doors perform remarkably well in insulation. This lowers energy costs and heat loss.
Security: Composite doors are pretty sturdy and difficult to break into. They are made of materials that are meant to endure the force and protect you.
Low Maintenance: Cleaning and maintaining composite doors is simple. They can be cleaned with a damp cloth and don't need painting, staining, or varnishing.
Aesthetics: Composite doors come in a wide range of hues, designs, and finishes. Moreover, they can be painted to blend in with your home's existing style. They can also be designed to emulate the look and feel of wood.
The Cons of Composite Doors
Cost: Compared to other door types, composite doors are often more expensive. Yet, their strength and energy efficiency may prove to be a wise investment over time.
Weight: Weighing more than other types of doors, composite doors can be challenging to install. Your door frame must be strong enough to withstand the door's weight.
Modification options are limited: While composite doors are available in various shapes and colours, wooden doors may be more customisable. There may be better options than these if you want a one-of-a-kind aesthetic.
Do You Need a Composite Door?
Composite doors have a lot of benefits, but they are not for everyone. A composite door can be a fantastic option if you're searching for a strong, low-maintenance, energy-efficient door that offers good security. But, if you want a distinctive design or have a limited budget, a different type of door may be a better choice.
Conclusion
Composite doors have become an extremely popular choice among homeowners. Their rise in popularity is owed to their strength, durability, and energy-saving capabilities. While costing more than other kinds of doors, they may be a wise investment in the long term. Yet, they may provide less customisation than different types of doors.
If you closely go through the pros and cons mentioned in this article, you can make an informed decision and select the finest door for your property.