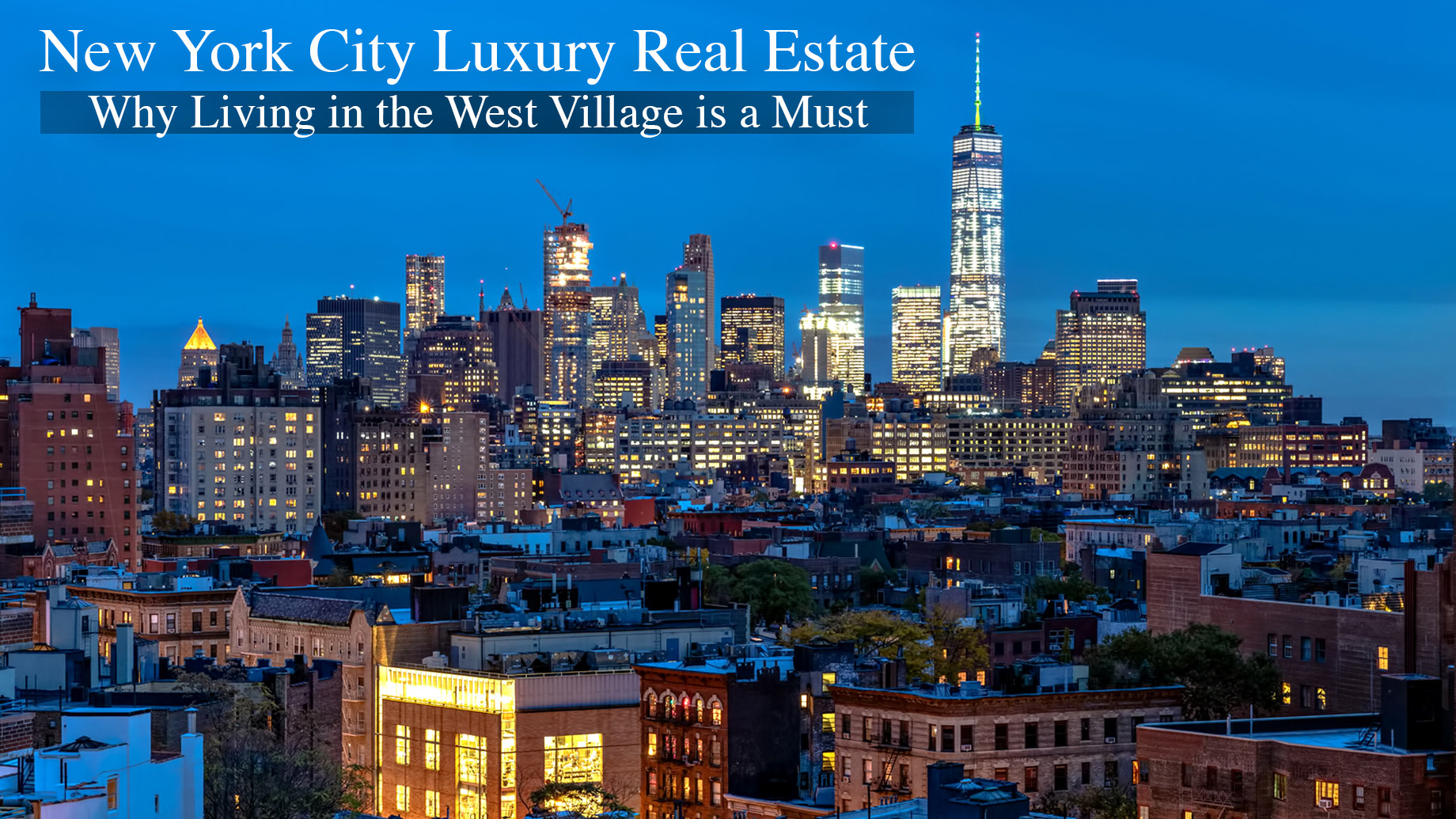 With glamor, elegance, culture, and, of course, some of the best food in the entire world, there's a certain joie de vivre that comes with living in New York City. And those in the know know that all of the pleasures Manhattan proffers can be had below 14th Street in Greenwich Village. It's easy to see why those with a refined eye would want to reside in the West Village. From the meandering lanes filled with independent boutiques and cafes, down here, it's almost as if you're in an old-world European city. Walking through Washington Square Park with the fountain gurgling and the street musicians playing is like being transported to the past when things were calmer and more cheerful.
Luxury Lofts
Home to some of the country's most important social movements and home to a dizzying amount of A-list celebs and boldface names, this charming neighborhood has drawn dreamers, doers, artists, actors, writers, and musicians for well over a century. Here they find a laidback lifestyle set amidst cobbled stone streets and in historic buildings, like 90 Morton Street which was an operating printing press until its recent conversion into luxury lofts for elite New Yorkers.
Classic Architecture
Sometimes at dusk, as the sun sets over the Hudson River and light filters through the trees and classic architecture that line the street, it's like you're on a movie set. So there's no surprise that the West Village has been the location of more than a few movies and television series. Take a stroll past the exterior of the "Friends" apartment building, skip over the cobblestones that Carrie Bradshaw did in Sex and the City (there's a reason why Sarah Jessica Parker stayed in the neighborhood), and play a game of chess on the same boards from Searching for Bobby Fischer in the park . And it's not just fictional characters who have walked these hallowed streets, you can wander around the locales where people like Joni Mitchell, Bob Dylan, and Joan Rivers got their start.
History of Culture
While the West Village's history as the epicenter of modern popular culture is impressive, so is its current day incarnation. While located Downtown, it's at the center of the city's culinary scene. Nosh on a mouthwatering croque monsieur at the ever popular bijou bistro Buvette or indulge in inspired Italian food at Del Posto. There's even a hip "underground" vinyl record bar serving izakaya called Tokyo Record Bar. The West Village doesn't have a lot of those dining chains so that you can have a unique dining experience any night of the week. Have a post-dinner toast in one of the many cocktail bars that pepper the West Village from sophisticated speakeasies on Seventh to the clubs on Christopher. While you may bump into a celeb on your night out, you can let your inner star shine as you take center stage at a piano bar.
Working off those calories is easy too since the Village is an extremely walkable neighborhood. It's also quick to get around town too whether by train, car, or bike, you're never further than a short ride from work or play.