The famed Neverland Valley Ranch, formerly owned by late pop star Michael Jackson, has been formally listed for sale on the market at $100 million USD in Los Olivos, California. The storied estate is co-listed by Suzanne Perkins of Sotheby's International Realty and Harry Kolb of Sotheby's and Jeffrey Hyland of Hilton & Hyland.
Neverland, once known as Sycamore Valley Ranch, has officially reverted back to that name again today. Regardless of the name, the 12,000 sq. ft. main residence has an eccentric story that all began with Michael Jackson purchasing the 2,675-acre sprawling property in 1988 for $19.5 million. With his eclectic tastes and imaginative mind, Jackson poured upwards of $30 million into Neverland improvements, which included constructing an amusement park, a 50-seat movie theatre and stage with a private viewing balcony and trap doors for magic shows, a swimming pool with a cabana, barbecue area, basketball court and tennis court, plus a zoo filled with many exotic animals.
The Neverland Valley Park project commenced in June 1990 with Jackson enlisting consultant and developer Robert Swinson to lead the project. Together, they completed the private park project in June 1993, which had been a dream of Jackson's since the age of 17. He wanted an amusement park for underprivileged, handicapped, and terminally ill children.
Just as Michael Jackson got to call Neverland the home of his dreams, a new buyer can now do the same today. The lasting spirit of the King of Pop is what millions of enthusiastic MJ fans continue to glom over today, which is exactly why the listing agents have warned that they will be doing "extensive pre-qualification" of potential buyers before showing the property.
Upon purchasing Neverland, absent in the transaction will be the bustling fairground that Michael cherished, but his adored children have since replaced that with a tranquil Zen Garden. Glimmers of the original Neverland still exist just as Jackson created it though. His train track and train station are fully equipped and intact, along with the floral clock that reads "Neverland". The Neverland Fire Department building is still there too, even though it does not contain a full staff of firefighters.
Through music sales and streaming, touring and licensing with Cirque du Soleil, recording contracts, and music publishing that has included two posthumous album releases with Michael in 2010 and Xscape in 2014, the Michael Jackson Estate pulls in a reported $145 million a year, according to Billboard. The MJ brand stock is as high as it has ever been right now.
Since Michael's untimely passing in June 2009, several highly esteemed celebrities have shown interest in purchasing Neverland – all of whom reside within the music industry that Michael dominated with 35 Billboard Awards, 26 American Music Awards, and 13 Grammy Awards, among countless other awards that also includes 31 Guinness World Records.
Power couple Beyoncé and Jay-Z, who were edged out by Minecraft video game programmer Markus Persson on the $70 million sale of 1181 North Hillcrest Road in Beverly Hills last year, paid a visit to Neverland a year prior in 2013. Lady Gaga expressed interest in purchasing the once-opulent property to restore the giant ranch, while Justin Bieber wanted to buy his idol's home to escape what he felt was the madness of central Los Angeles.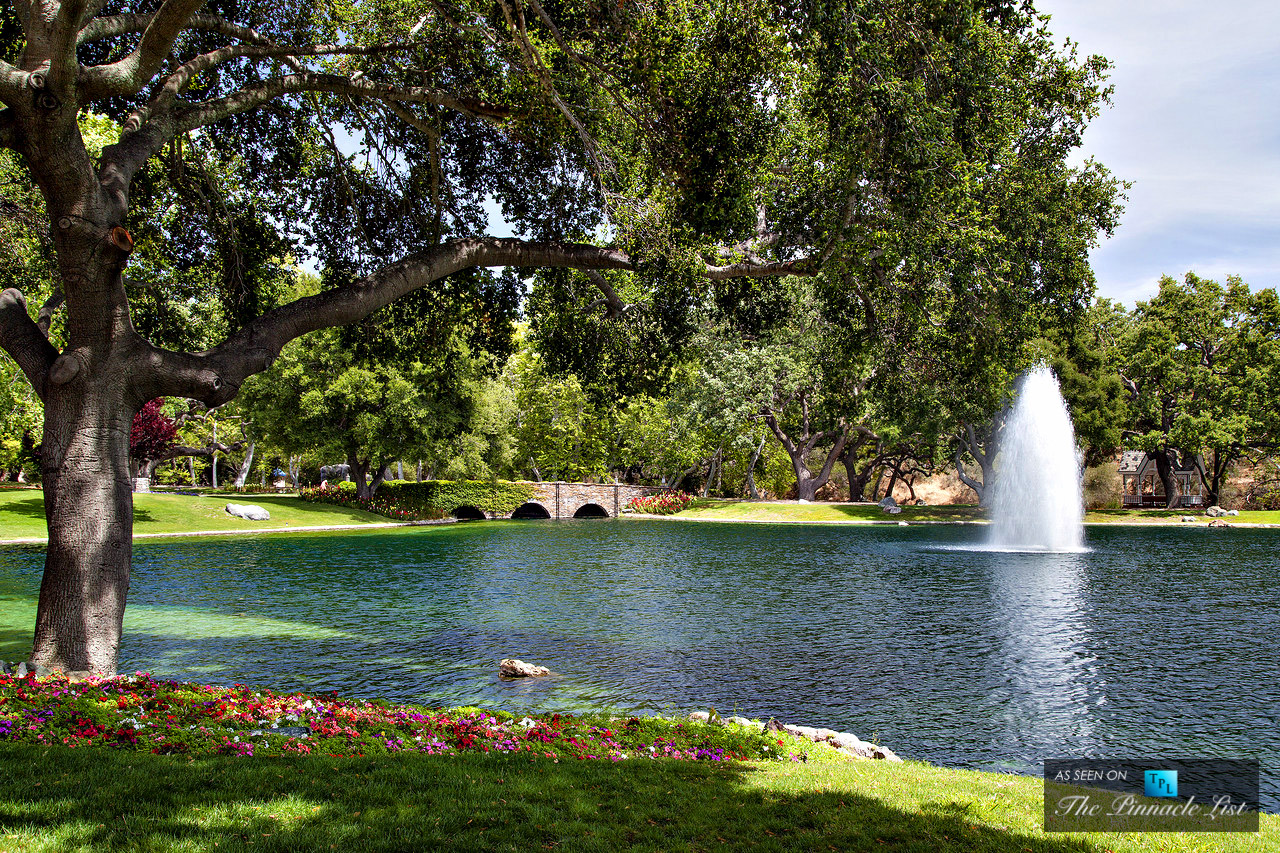 No celebrity deals have since come to fruition, but Lady Gaga's restoration idea would have been something that brother Jermaine Jackson might have supported, as he wanted to turn Neverland into a museum to preserve the wonderment of Neverland. Michael's daughter Paris shared a similar view, while she and her brothers Prince and Blanket restored the ranch to its former glory in 2013.
So now the opportunity finally exists for someone to purchase the magical place that was once called Neverland, 40 miles away from Santa Barbara at 5225 Figueroa Mountain Road in Los Olivos, California. While the list price of $100 million may be out of reach for most, some might say that it is appropriate for this storied estate that was the home for one of the most revered music legends in modern times, Michael Jackson, the "King of Pop."