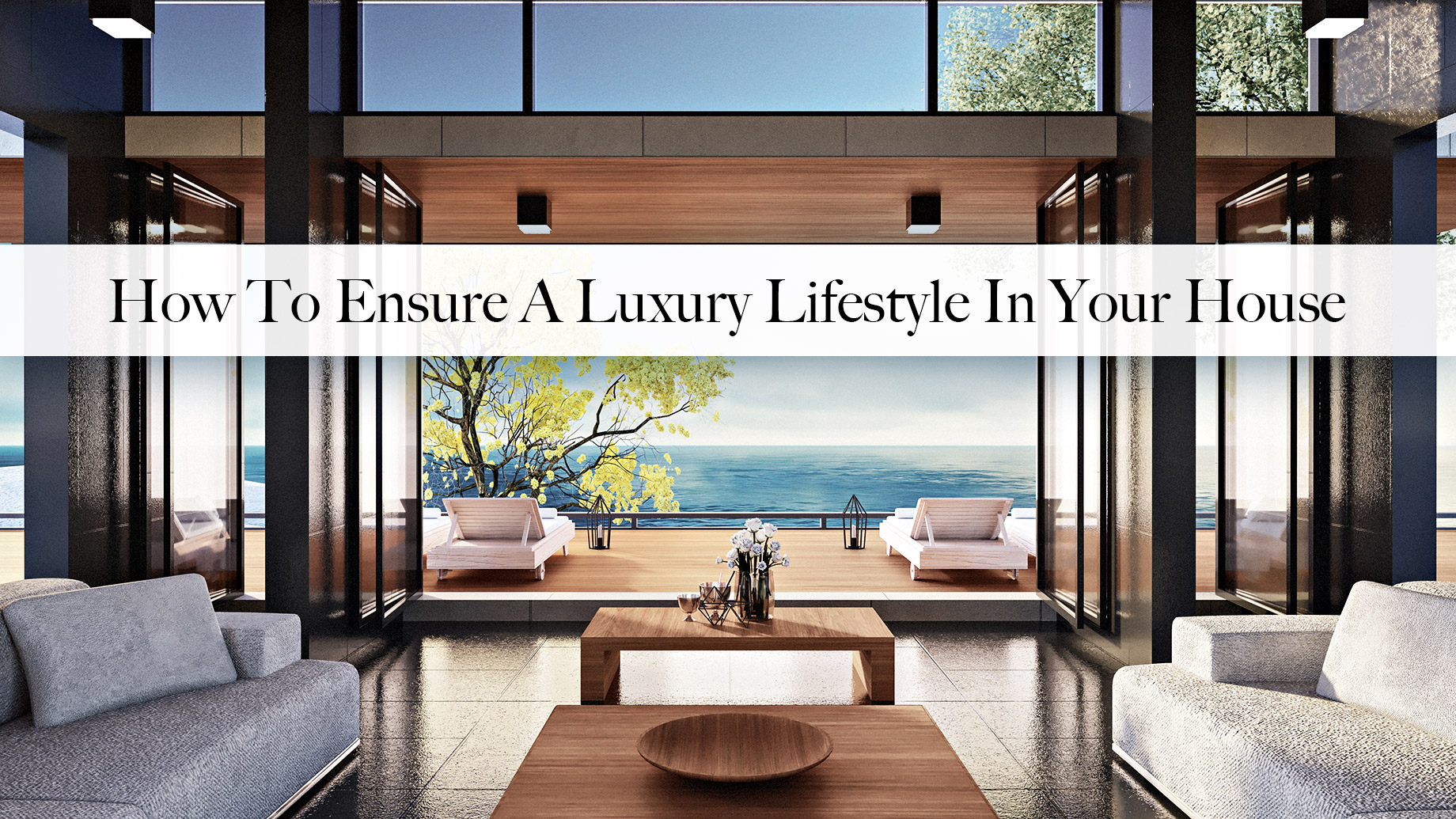 Luxury is not just about lavishness and largess. It is also about putting into place a series of measures that allow you to live as comfortably as possible. This means that you will be able to ensure a luxury lifestyle in your house at a highly reasonable price. If you are looking to live a luxurious life on a budget, then you are in the right place as this guide has been created in order to give you the most complete overview possible. Read on now in order to learn all about how you will be able to turn all your dreams into a reality.
Use Renewable Energy
It goes without saying that luxury and sustainability go hand-in-hand. You want to make sure that when you are looking to have a luxury life, you are doing so with the environment in mind. Thankfully for you, it is easier than ever to make sure your house is powered by renewable sources. For example, if you want to get power from the sun, then it is definitely recommended to purchase an EcoFlow DELTA solar powered generator from EcoFlow.
Use Houseplants
One amazing way to spruce up your home and make it feel like a completely different place is by investing in some houseplants. They are relatively inexpensive to purchase, either online or directly from the shop, but they can give your house a whole lot of character from being strategically placed in the right rooms. Additionally, houseplants can actually have a positive effect on your mental health, making them a must-have item for the modern household.
Remodel Your Shabbiest Rooms
Instead of looking to create new parts of your house, it might be worth taking a look around at the parts of your house that are in desperate need of more help. Once you identify the parts of your house that are the shabbiest and in best need of remodeling, you can then figure out the ways in which you might want to redo them. This can be as simple as throwing out junk that you no longer need, or it might involve a more extensive job such as hiring professionals to help repaint the room or reupholster the furniture.
Find the Right Colors
Color plays a massive role in how you interact with the space around you. For example, neutral colors can help you focus better if you are working from home, like so many people are holding onto at the moment. It might be worth taking a look around all your rooms and seeing which rooms have a color that radiates luxury and which rooms aren't properly cutting it at the moment. Then you can either decide to paint these rooms yourself or you can bring in the services of a professional painter. You'd be surprised by the way that a fresh lick of paint can make a big difference to your house.
Buy Small High-End Items
Luxury is about being smart about what you buy, not splashing all your cash on items that you simply cannot afford. This is why you will be able to make a huge difference by allocating your budget to buying small and affordable high-end items that work for you. You can either look online to find a discount that works for you, or head to a department store to find that perfect item that radiates luxury no matter where you put it in the house.
Install New Light Fixtures
Another simple way for you to easily make a huge difference in your house and change its entire vibe is by installing a series of new light fixtures. After all, the type of light you have in your house can change your mental health, meaning that this is an endeavor that you should definitely be embarking on with a great eye for detail, color, use of brightness and shade. It's worth figuring out which kind of lights work in each particular room, before going ahead and then buying them in your favorite shop or online.
Redo Your Loft
Luxury is also about creating spaces in your house that have a unique vibe and serve no other purpose than simply enjoying yourself. One room in your house that you should be thinking about making into a special place is your loft, which you can either turn into a games room, an atelier, a study room, an extra bedroom or more. As previously suggested, if all your other rooms already serve a utilitarian purpose, it's worth dedicating the loft to being a room for relaxation and games.
Convert Your Basement
There are lots of home renovation projects that you can embark on for under $20,000, making it definitely affordable for you to convert certain rooms into spaces that you can enjoy. One room that might be worth thinking about converting is your basement. Not only will this give a space of your own to enjoy and relax, but it also has the added bonus of actually increasing the value of your home by over at least 10%.
Conclusion
It has been the express aim of this guide to show you that luxury is available for everyone to enjoy. The trick is simply knowing which items to buy and which approaches to take to suddenly transform your home into a truly wonderful place to live. The best part about embarking on this process is that when you finally decide to resell your home, you will be able to sell it at a premium, meaning that there is far more money in your pocket when looking for another place for you to live.
Additionally, if you ever do find yourself in need of more inspiration later in your life, then it is definitely recommended for you to once again revisit this guide in order to easily jog your memory. Good luck on all of your efforts to turn your house into a beautiful place to live in and for your friends to visit.