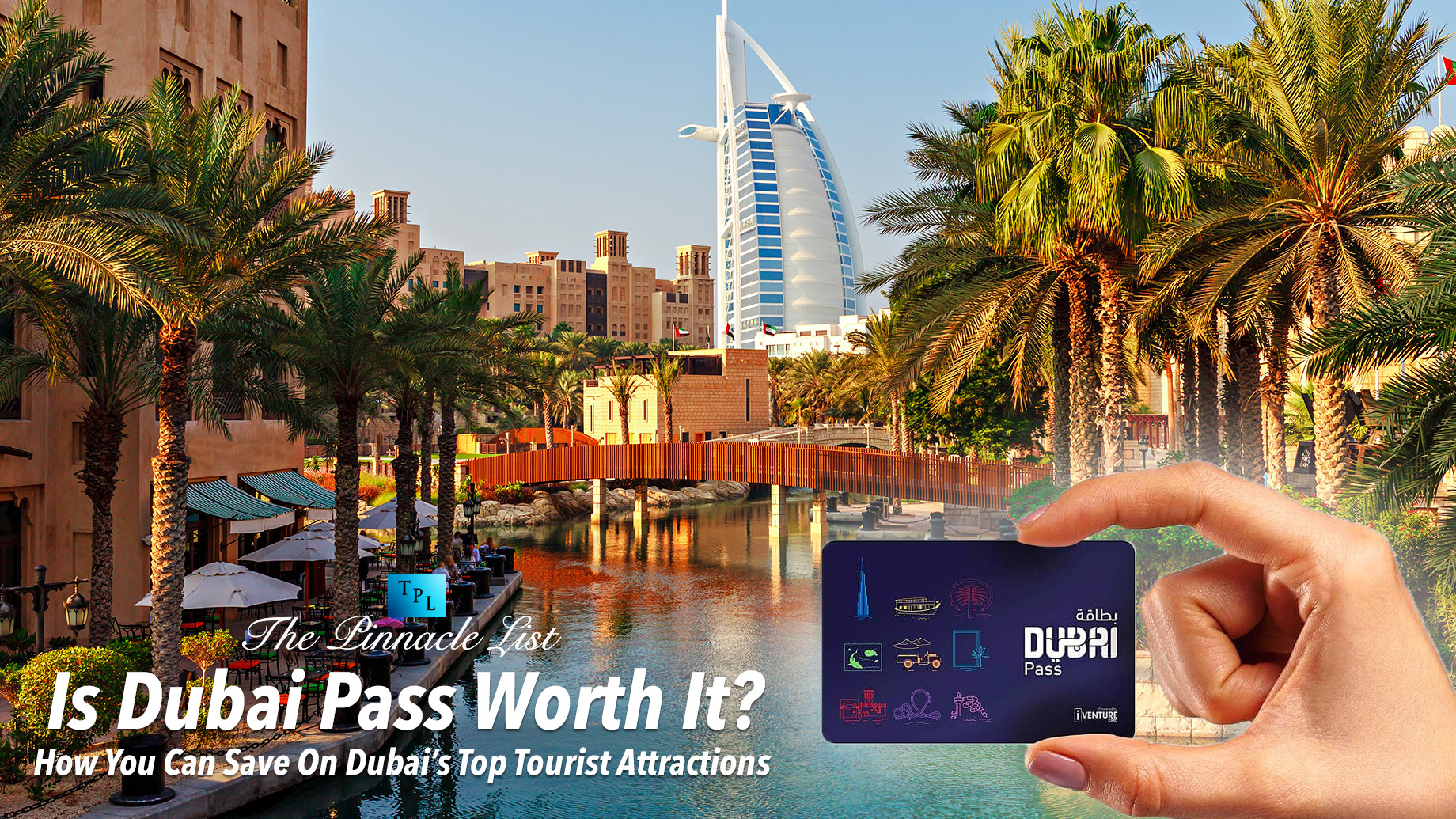 Dubai is one of the largest travel destinations in the world. Dubai can also be quite an expensive destination if you don't manage your budget carefully. We usually end up spending way more than we expected when we go on trips, especially international trips. When you go for any kind of trip in general, you should make sure that you have everything planned. This is so that you can avoid any kind of chaos or mishaps while travelling. It also helps you to stay organised and prepared for everything that's about to come.
Besides tourist guides, there are also many other ways in which you can get help to plan your trips. One such item is a Dubai Pass. The Dubai Pass is an extremely intricate and authorised plan which will help you to make your trip to Dubai unforgettable. This pass is also great as it can help you travel around the country and guide you while also helping you stay within your budget. If you wish to know more about the Dubai Pass and how to save up on top tourist attractions, then keep reading the article:
Benefits of the Dubai Pass
The Dubai Pass is going to provide you with some amazing benefits which you will not find in any other pack. This pass can be completely customised based on your needs and budget. It's also amazing as you can plan your trip and be completely prepared by the time you need to leave. Planning will also help you to save up so that you can reach your goal for your budget. Since you plan to go to Dubai, you might have a few things in mind that you wish to try out. You can put these itineraries in your pass.
Making this pass will help you to look at all of your items in a very organised manner and have everything planned out perfectly. You can also create a good balance between your activities and everything else during your trip. All you need to do is then purchase your tickets and create your account online. After that, you can physically collect your tickets from any collection point in Dubai.
Attractions included in the Dubai Pass
Besides the attractions and activities that you add to your pass, there are also a few activities that are already available. These activities are included in the pass right from the start. The pass consists of over 150 activities which are great as you have a large catalogue of options to choose from. A great thing about this pass is that you can also cancel it within 24 hours. They are also very flexible, so you can adjust them according to your needs.
Is the Dubai Pass worth it?
If you truly want a good experience in Dubai, then you should get the Dubai Pass. This pass is worth every bit of your money as it will make your trip highly convenient, smooth and easy. You will not have to struggle with anything as all of your activities will be planned. It is also great as spending money on this pass can help you to save up on any extra spending. This is because you will have your budget completely covered and planned out. Therefore, it is a great investment. The best Dubai passes are the "Dubai explorer pass" and the "Dubai city past". Both of these will give you almost everything that you may need to make your trip as comfortable as possible.
With the Dubai explorer pass, you can save up to 47% on 42 of the top attractions. This is amazing as with the pass you will only spend $180 on these attractions. On the other hand, without the past, your budget would go after $200. In addition, this pass also gives you easy access to a lot of places, so you don't have to stand in long queues or struggle with any entries. It will also give you free desert safari dinners in Abu Dhabi and Dubai.
With the Dubai city past, you will get free entry to most of your activities in Dubai. This is an amazing perk which will make your trip so much more light and fun. The pass allows you to visit the Burj Khalifa, some of the top attractions and museums and also a desert safari tour for free. These activities in general can make up for the whole of your trip as these attractions are some of the best in Dubai. All of your travel vehicles will also be looked after so you don't have to struggle while travelling from place to place. In your desert safari, you will also have a great buffet along with camel riding, sand boring and even dashing.
How you can save on Dubai's top tourist attractions
The only way to save up on some of the best things to do in Dubai is by buying the Dubai Pass. The Dubai Pass will cover almost all the amazing activities that are available in Dubai. Therefore, you will not have to worry about spending much on it. These passes also give you a lot of discounts along with free entries in most places. This will make you extremely happy and relieved throughout your trip. There are many other comforts you will receive if you get these passes. These will make almost every aspect of your trip better.
We hope that this article can help you understand how you can save up on the top tourist attractions in Dubai and also learn more about the Dubai Pass.