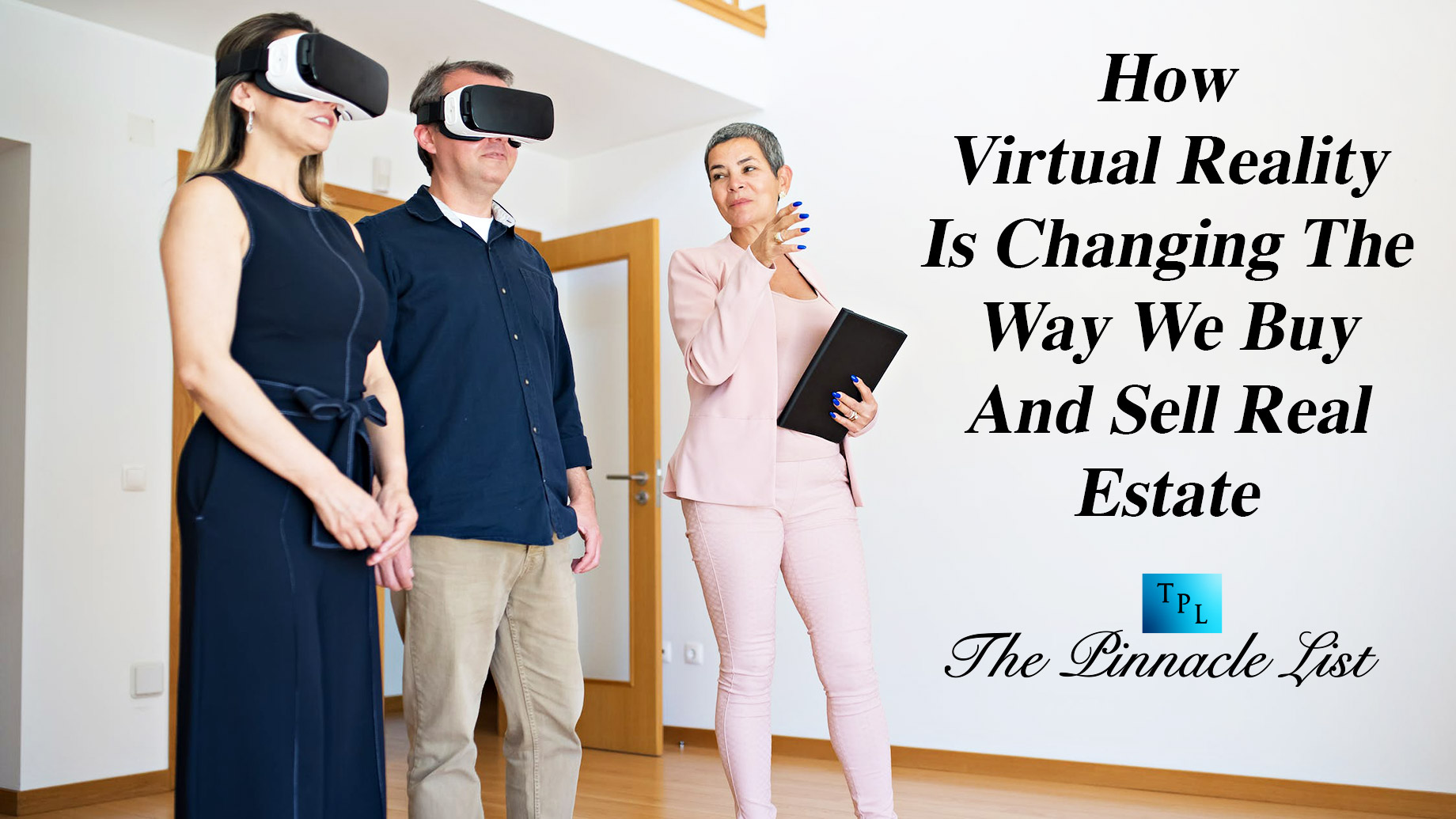 Are you a realtor or investor looking for new opportunities in the ever-changing real estate industry? Virtual reality for real estate is likely an unfamiliar part of your world, but it's proving to be an invaluable tool when it comes to buying, selling, and renting properties. In this blog post, we'll explore how virtual reality is changing the real estate game. From showing remote properties to enhancing customer experiences, there are tons of ways that virtual reality can improve real estate business operations. Read on to discover how VR technology is revolutionizing our approach to buying and selling property!
Virtual tours
Virtual tours in real estate have taken the industry by storm. Allowing potential buyers to browse virtually from the comfort of their own homes has revolutionized the buying process and made it easier than ever to achieve homeownership. With a variety of tools like 360-degree photography, automated home walkthroughs, and even drones equipped with cameras, people can get an immersive tour experience without leaving their sofa. Virtual tours are changing how we buy homes, simplifying the process and allowing more people access to their dream houses!
Guided tours
Through a device like a laptop or a phone, potential buyers or renters can access a tour with a real estate agent and check out all that is being offered in the comfort of their home. You can flick through rooms and outside areas efficiently while also getting an insight into layouts, colors, and decoration choices in an instantly accessible format. Guided virtual tours provide convenient access to property viewing as well as enable agents to up their game when it comes to marketing their listings in an insightful and interactive manner.
Interactive tours
You simply log in, and you're immediately transported into a 360-degree video tour of the property, brought to life with visuals, audio, slide shows, and 3D virtual models, making it just like visiting in person. This method makes it much easier for house hunters to narrow down their choices more easily and quickly than ever before. Plus, real estate agents can use this technology to automate their marketing processes – some companies provide customers with automated tour links where they can take the virtual tour as soon as it's generated – talk about efficiency!
Architectural visualization
Architectural visualization in real estate is transforming the industry by giving buyers a better sense of potential homes before they even step foot inside. This technology creates detailed 3D renderings and virtual tours that bring vacant properties to life, making it easier than ever for individuals to decide if a particular property meets their needs. Additionally, this powerful tool enables developers to market their projects in unique and captivating ways, allowing them to stand out from the competition and showcase what their project has to offer. Architectural visualization is not just revolutionizing homebuyers' experience in real estate – it is also changing how developers and building owners market their projects.
Virtual staging
Virtual staging, a brilliant and useful technology in the real estate industry, has become popular for selling homes. They have changed the game of traditional home staging. Home sellers no longer need to fill their properties with furniture and decorations, which often require a large initial investment or rental cost. With virtual staging, you can pay to have your room virtually decorated using computer-generated images, creating an attractive space without any additional expenses. This innovative and cost-effective approach allows potential buyers to really imagine themselves living in the house – something they wouldn't be able to do with an empty space – while saving time and money. Virtual staging is a great way to make your property stand out in today's competitive real estate market!
Cost-efficiency
Virtual reality for real estate is a great way to save money and time! Instead of traveling across the country to see potential new homes, prospective buyers can browse them all without leaving their current homes. In addition, they can preview home details that otherwise may have gone unnoticed with a physical visit. Not only is this approach cost-effective, but it's also environmentally friendly, meaning less gas and other transportation-related pollutants in the atmosphere! Virtual reality effectively bridges the gap between browsing online listings and physically visiting the property – giving buyers an incredibly realistic look at their potential new home without risking their time or money.
Virtual commerce
On the seller's side, virtual commerce makes it possible for agents to take listings and marketing photos with ease, saving time and money on travel costs. From automating paperwork and negotiations to facilitating digital payments, cloud-based tools are introducing speed and convenience into the buying process across all aspects. And since virtual commerce works around the clock, parties have more flexibility when making deals – no matter what time zone they live in!
All in all, virtual reality is revolutionizing the way people browse and actualize real estate transactions. As more affordable and efficient technology becomes available, VR will become an increasingly popular tool for buyers and sellers alike. It allows buyers to get a much better sense of the property before investing their hard-earned cash, and it provides sellers with a powerful tool to showcase their properties in an effective and exciting way. And even with all its advantages, virtual reality is likely only scratching the surface of how it can improve the real estate industry going forward. There are endless possibilities out there that could help streamline this ever-changing field even further, but until then-and long after-VR will continue to be a valuable resource for those navigating this exciting sector.