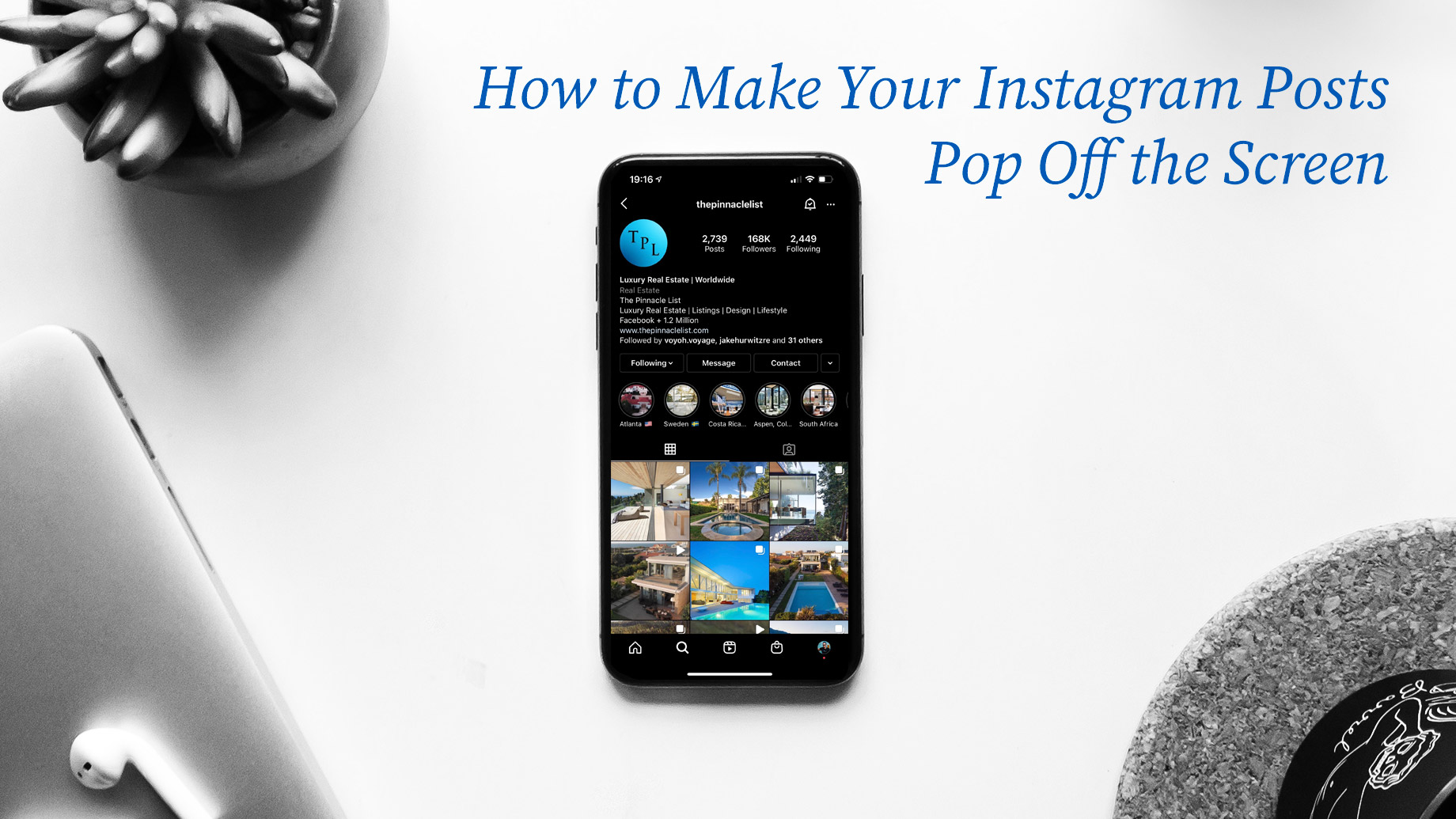 In this day and age, it's not enough to simply hit publish on your social media posts and wait for the likes to pile up. With the surge of influencers, celebrities, and full-time Instagrammers competing to gain eyeballs, casual Instagram users need to find more creative ways to make their posts shine.
Whether you're representing a brand, like ourselves via @thepinnaclelist, or simply posting photos of your last vacation, as we do via @travoh.travel, there are steps you need to take to give your posts that extra glimmer. After all, an Instagram feed is a bright, shimmering stream of rich content that makes it easy for less-than-stellar posts to get buried or ignored completely.
So if you're looking to gain more followers, impress your friends and colleagues, or simply get noticed, follow these four steps to make your Instagram posts pop off the screen.
1. Play Around With Instagram Editing Apps
Unless you're a wizard with design and photo-editing, it's likely that your photos could use some sprucing up. And even if you know how to edit colour and smoothen out the shadows, there are still tricks that will push your posts into new territory.
Today, there are many ways to turn what would've been a plain Instagram post into a creative, colourful, eye-catching event that is sure to stop people from scrolling through. The best Instagram editing apps provide easy ways for even the most amateur photographers to add diversity and creativity to their posts. Instagram editing apps range from simple filters to advanced photo-editing tools and quirky add-ons. Some, for instance, can turn your posts into eye-catching collages, while others allow you to add fun text and captions to your photos.
Instagram editing apps are relatively inexpensive, and, more importantly, easy and fun to use. So, next time you lament about how little attention you're getting on your posts, consider taking them to the next level with some fun and artistic editing apps.
2. Use Your Surroundings to Your Advantage
Take a look around you. Pay attention to anything in your environment that stands out, be it a nice sports car, a glimmering swimming pool, or an exotic view. These are your natural allies that can and should be used to up your Instagram game.
Like most of us, you may take Instagram photos when the feeling strikes or when you're feeling particularly attractive. But if you do a little more planning, you can incorporate your greatest material strengths into your photos and give them the patina of good living that is sure to impress. Try to use your surroundings as props for your photos and position them in a way that makes them stand out.
3. Consider Your Audience
Whereas social media used to be a general space for people to share their lifestyles, today's social media world is much more fragmented. Everybody, it seems, is taking to Instagram with an agenda of their own, whether it's to promote luxury real estate, advertise their photography skills, boast of their wild adventures, or push a brand.
You can use this to your advantage if you simply take some time to think about your goals in posting. Instagram has space for everything, it seems, and once you figure out what your space is, it's easier to create cohesive, targeted posts that work together to create a more unified message. Some people are influencers, while others use Instagram to create travel blogs, photograph food, and even sell products.
Considering who your Instagram audience is and deciding on a "theme" will give your posts more cohesion and unity, such as what the artist of @nexbet.dolls has been able to accomplish by posting her latest custom doll creations, which effectively generates sales in her Etsy shop from the link placed in her bio. This makes Nexbet Dolls an exemplary brand when speaking of how to utilize Instagram's reach in network-wide exposure, coupled with how to build a business on IG, within a hyper-focused niche. Finding your lane can be difficult, but when you do find it, your profile will assume greater focus with your posts embracing a targeted approach towards appealing to those you're most interested in attracting.
4. Think Before Your Post
Ultimately, creating a successful Instagram account these days requires a bit of forethought and planning. If you simply post a hodgepodge of unrelated content, people will find less of a reason to look forward to your posts. On the other hand, creating your own personal "brand," fine-tuning your photos with editing apps, and targeting your posts to your audience can help you turn your Instagram account into something that people will relate to, be attracted to, and look forward to showing up in their feeds.