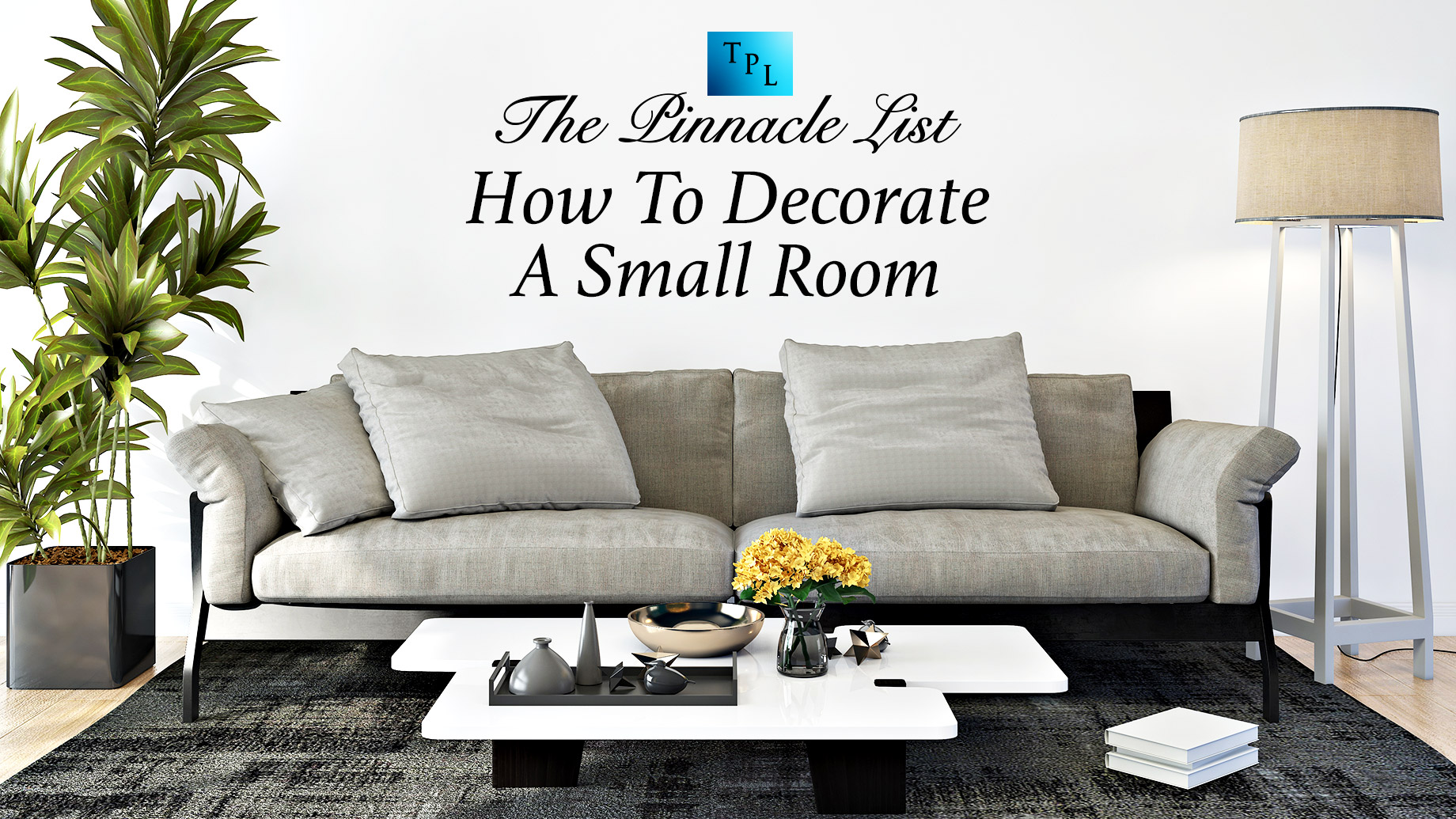 Even if some rooms in your home have small dimensions, they can become spectacular living spaces. As a bonus, the smaller budget required for their decoration makes this process even simpler and more enjoyable. From cramped and dark, when decorated correctly, small rooms and spaces seem larger. If you are currently planning to decorate a small room, no matter what you will use it for, this article will help you do everything right.
Paint the walls with the right colors
If you have a small room, you can make it look more spacious by choosing the right wall paint colors. Light colors and bright hues reflect light well and create the illusion of space. On the other hand, darker colors can enlarge your room visually by creating the illusion of depth. Another great option is to paint your walls earthy ochre, a deep warm color that adds dimension. It also makes a room feel more inviting.
You can try using different shades of the same color. A striped pattern is also a good choice, as it will make the walls appear taller and longer. White walls can make a small room feel airy, but a white trim helps maintain contrast and prevent the room from looking washed out.
When choosing to paint your walls, be sure to add the right floor color to them: light wood can be used to create an airy, spacious feel, while dark wood can make a small room feel even smaller and will require light-colored furniture to counteract this effect.
As a bonus, painting your walls can also save you lots of money, time, and effort, just as googling "write my essays" will save you precious time in terms of studying. If you have a tight renovation budget and this factor is crucial for you, choosing to paint walls can be the best decision.
Add wallpaper to get the proper textures
Wallpaper is an excellent way to enlarge a small room visually. It's also a great way to draw attention to architectural details. You can place it higher than normal to create the illusion of taller walls or use it as a feature wall to make a room look larger.
They can also add texture to a room. Textured wallpapers can mimic hand-painted finishes, which will help your room look larger, while geometric patterns will give your room a modern look and add playfulness to the space. With the right color and texture combination, you can make even the smallest room in your home look luxurious and cozy.
When deciding whether to add wallpaper to your small room, there are several factors to consider. You should pay attention to the furniture in the room, the layout, and the room's visual goals. For example, for a more formal style, you'll want to choose a wallpaper with traditional themes or a neutral color.
Patterned wallpapers can add character and charm to a small room. However, be careful when choosing patterns because smaller patterns tend to make the room look smaller, so you should select large patterns with large negative spaces between the motifs. Also, you'll want to avoid patterns that clash with the furnishings in the room.
Adding wallpaper to decorate a small room can be tricky, but it can make the room look more spacious. The good idea is to use darker wallpaper on one wall and lighter on the other. When choosing wallpaper for a small room, you should remember to balance the colors and textures for a cozy feel.
Add a floating desk to save more space
Adding a floating desk is a great way to spruce up a small room. Floating desks are a great choice for small rooms because they blend seamlessly into the rest of the room's design. Moreover, they can include a small shelf at the top that can be used for storage or displaying items.
The floating desks are available in many designs and sizes, and having at least one such desk is a must for small spaces. They are great solutions for small rooms as they take up very little space while still providing you with the workspace you need. Furthermore, they can be used for many other purposes, such as a makeshift vanity table or a TV console, depending on your creativity, imagination, and needs. The best thing about these floating desks is that they can be hidden when not in use, thereby minimizing visual clutter.
You can install a floating desk in an empty bedroom corner to create a more functional and beautiful workspace. This can also help you increase your productivity. With shelves on the top of the desk, you can display your personal items and favorite decor. In addition to that, a floating desk can even be used as a mini bookshelf, if desired.
You can add a floating desk and matching hutch to transform an empty wall into an appealing workspace. Moreover, this type of desk is easy to maintain. All you have to do is wipe it down with a dry cloth or a carpet shampoo solution. Just make sure not to use abrasive detergent or other cleaning products, as they may damage the desk's surface.