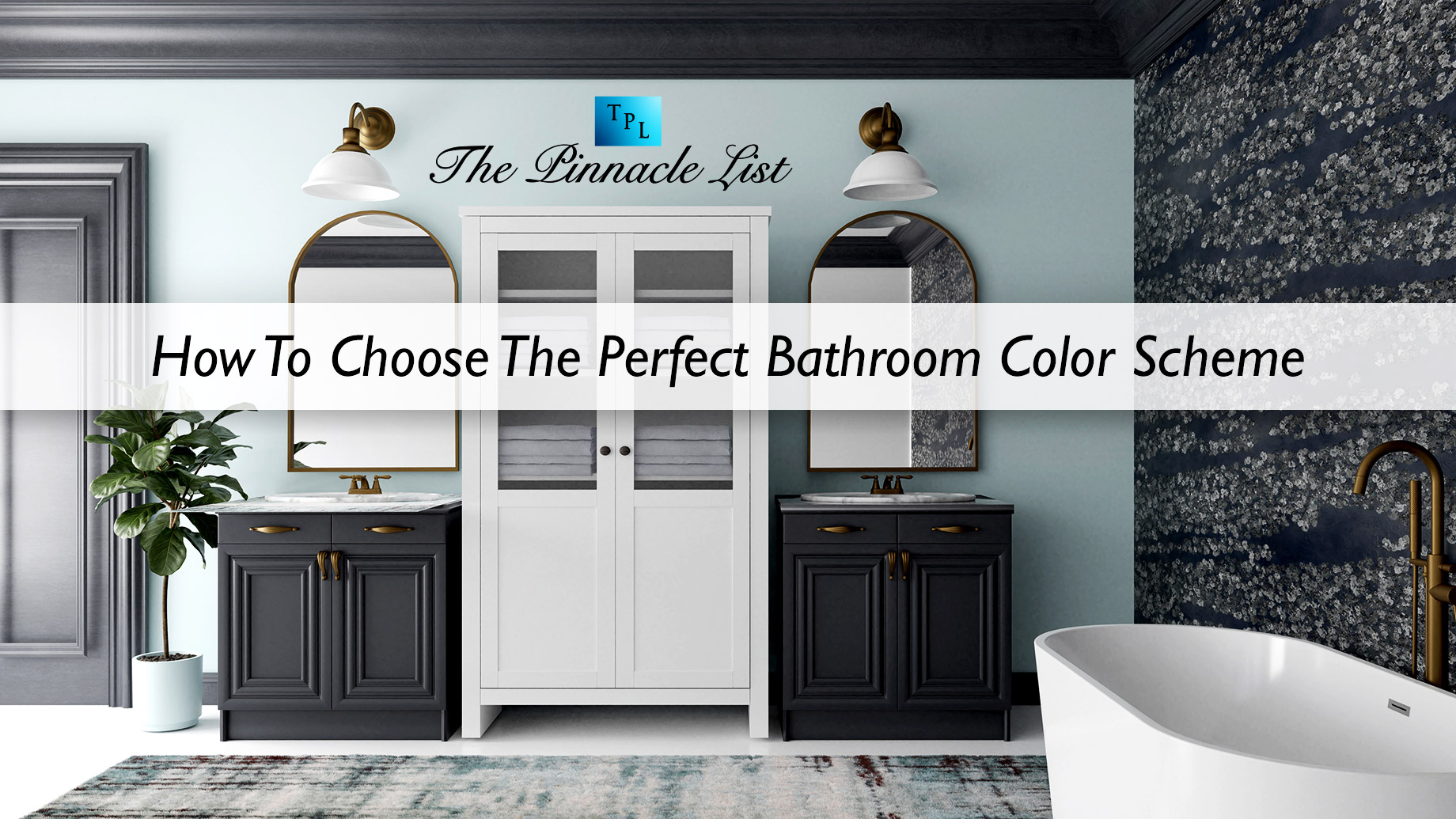 You want the process to be as stress-free as possible during a bath remodel. The last thing you need is stress from the many factors that go into planning your project.
Choosing a suitable color scheme can be tricky—but it doesn't have to be. Below are a few tips to help you find the perfect color scheme for your bathroom.
Determine the Feel of Your Bathroom
You may want a very bright, cheery, relaxing, serene space.
Or, you may even want to make your bathroom a place where you can unwind after a long day at work or chill out before bedtime.
Whatever you're trying to accomplish with your bathroom design, ensure that your color scheme fits that goal.
Pick Your Color Scheme
If one of your ideas for the bathroom is to create a space that makes people feel calm, try imagining bright yellows and greens—specifically pale yellow and pale green—or even blues, purples, and reds.
These colors tend to be calming because they're so muted: they're not so bright but also not so dark that they become overwhelming.
Consider the Impact of Natural Light
It is best to consider the impact of natural light. If your bathroom has a lot of natural light, choosing a color scheme that works with the other parts of your home will be easier. 
Think about how you want the room to feel and what kind of mood you're going for.
Look at Your Bathroom Space
The size of your bathroom and its layout will help determine what kind of scheme works best for you.
For small bathrooms, lighter shades work better than dark ones because they create the illusion of more space.
On the other hand, you can decorate large bathrooms in any color scheme.
But remember that darker shades tend to give off an enclosed feeling, so they are better suited for spaces where you want this kind of effect.
Coincide with Your Bathroom Furniture
Choosing colors that coincide with the rest of your home is essential. If you do not want to repaint the entire house, it may be best to stick to neutral or warm colors like orange and yellow.
If you want a bolder look, try using bright colors such as red or blue.
Consider Your Bathroom Storage
If you have many items you need to store in the bathroom, you might want to use a neutral color scheme so that it's easy to match the decor with other items in the room.
Now, if your bathroom has a small or narrow space, consider using pops of color or patterned wallpaper to break up the monotony of white walls and trim.
Think About What You Like and Don't Like
If you've got a favorite color, start there. Or maybe you love the look of beige and white together, and whatever floats your boat, it's the best place to start.
Use a Paint Sample First
A paint sample is a small amount of paint that comes in a little vial.
You can get them from any major hardware store or online retailer.
They are cheap and easy to use, allowing you to see how different colors look on your walls before committing to them.
Final Thoughts
Choosing a color scheme is essential to make your bathroom remodel go as smoothly as possible.
Expressing your personality and style is fun, so don't be afraid to experiment.
So go ahead and use the information above to help you choose the perfect color scheme for your bathroom and other rooms in the house.