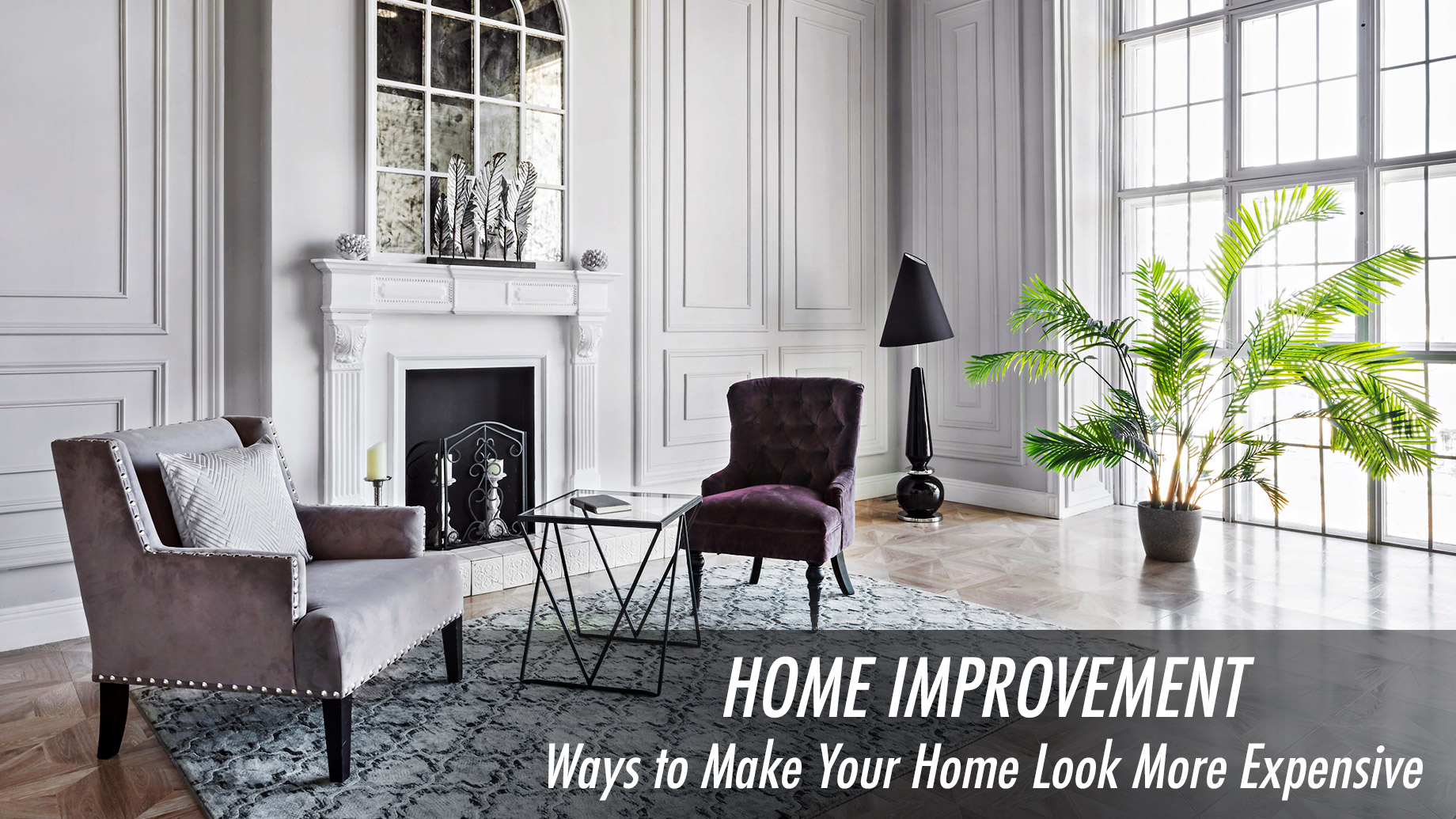 Are you looking for a way to make your home look more lavish? Stuck in a rut and need to take back control of your own space? Are you tight on money? If so, we've compiled some handy tips to make your space look more expensive so you don't have to spend a fortune to enjoy a luxurious-looking home. We've also included some tips on how you can access quick cash to pay for those upgrades.
Renovate
A bigger project to make your house look higher priced is to renovate. Starting with the bathroom and kitchen can be a great way to revive your whole property and increase the value should you decide to sell. If your budget allows it, building an extension is a great way to extend your living space whilst adding a huge amount of value to your home. You could also think about landscaping the outdoor space or adding a new garage.
How to Pay for Major Renovations
If you have a good credit rating, you may be eligible for a large personal loan. If you're an undergraduate student, a graduate or a parent, you may be eligible to take out a student loan. Student loans are an investment for the future and you should only borrow what you need. Use all the money you need to pay tuition fees etc. and invest whatever funds you have leftover into your home. You may even decide to take a few interior design courses in order to get additional inspiration. Whatever your financial situation, getting access to funds and using them to make major upgrades to your home will pay dividends over time so don't be worry about not getting a good ROI.
You may even decide to take a few interior design courses in order to get additional inspiration.
Open Up Your Space
Not sure what color to paint a room? When in doubt, go with white. This will open up your space and attract natural light, giving your room a clean and minimalistic feel and making it easy to add a focal point. Accent this with furniture in neutral tones and add texture with accessories. Accessorizing with throws and rugs can be a cheap way to make your home look that bit more expensive, or try large velvet or silk cushions to add that luxurious feel. To make your ceilings look higher, giving your room that luxurious feel, hang fabric curtains as close to the ceiling as possible. This will make your room look bigger and colored curtains could add that sophisticated focal point that you're looking for. To open your room even further, hang a mirror on the wall across from the entrance. Match the metal frame to your photo frames for a super-sophisticated style.
Update and Upcycle
A quick and inexpensive way to make your home look more luxurious is to update your light fixtures. Make sure to check all wiring before you buy a new fixture and always buy extra mounting brackets to ensure a quick and easy change. If you've found the perfect chandelier but it's hanging too low for your room, why not invest in a pair of chain pliers to remove a few links and make it the perfect fit? Chandeliers always give that wow factor that prospective buyers love. If you're looking for a bigger project, why not upcycle some old furniture? All it can take is a switch to more ornate doorknobs or giving furniture a fresh lick of paint to move the ordinary to extraordinary. Make sure to give your furniture a wipe down and sand down all surfaces if you're thinking of re-painting.