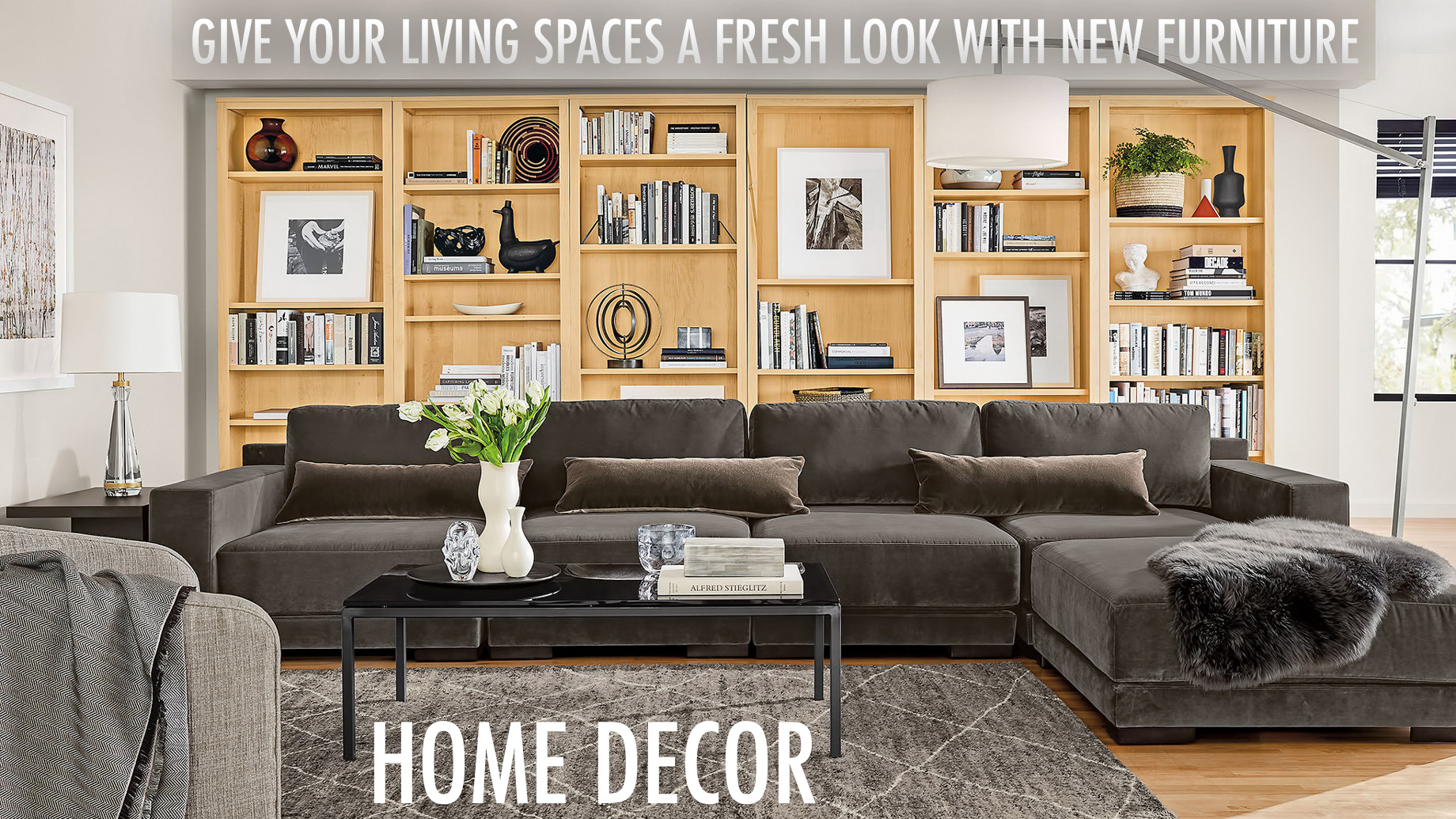 Did you know furniture store sales in the U.S. total about 53.89 billion a year? Without a doubt, the furniture industry is a very important part of the retail sector in the United States. After all, we all need a bed to sleep in and a couch to sit on. However, if you are moving into a new place or are getting a bit tired of the stale décor you've been living with forever, you might want to consider visiting one of those stores to upgrade your furniture and give your living spaces a fresh modern look with new furniture.
Here are 5 tips to consider before you get started on your shopping spree.
1. Measure the Space
When you were a young adult living alone or with roommates, you probably weren't concerned if you had furniture that is too small or too large for a space. After all, you probably didn't care how it looked in a space because it just had to work. However, now things are different. Before buying anything new, you need to ensure that the furniture fits properly. Imagine bringing home a modern sideboard and it doesn't fit the space. So it's very important that you have your room measurements available with you when you go furniture shopping. 
2. Purchase Statement Pieces
Deciding you need new furniture doesn't mean that you have to break the bank with every single piece you purchase. In fact, when people buy furniture, they often invest in statement pieces. These statement pieces are those items that you will be able to keep for years to come. A modern sideboard, for example, can be a perfect furniture statement piece. Or you might want to purchase a classy wingback Victorian-style chair to showcase in your living room. Regardless, adding a single statement piece might be all a room needs to create a fresh new look.
3. Invest in Comfort
You will probably spend more time on your couch than anywhere else in your house besides your bed, so why not invest in a new set of modern couches. Not only will this make a big impact on your living spaces, it will also no doubt add a new level of comfort for you and your family to enjoy for years to come. You will probably want to invest in a quality set of couches so that they last for a long time and don't look worn out after a few months.
4. Add Some Artistry
Home furniture can be so much more than just a functional item. While you don't have to bring home a real first edition piece to make an impact, adding some artistic furniture to your home is a great way to add a unique sense of style and ambiance to any space in your home. Whether you choose a modern work of art in the form of a coffee table or a natural wood wall bookcase design that is superbly functional, artistic furniture is a great way to personalize your space and keep you inspired.
5. Don't Rule Out Your Bedroom
Although you might think at first that every piece of new furniture you buy needs to be on display for house guests, don't get trapped in that logic. Don't forget that you spend more time in your bedroom than in any other room in the house. So, giving it some much-needed furniture attention can be more than just a self-indulgent pleasure. Getting a new bed and mattress set can be just the perfect piece of furniture you and your home are in desperate need of. After all, sometimes all we really need is a good night's sleep to wake up with a fresh look.