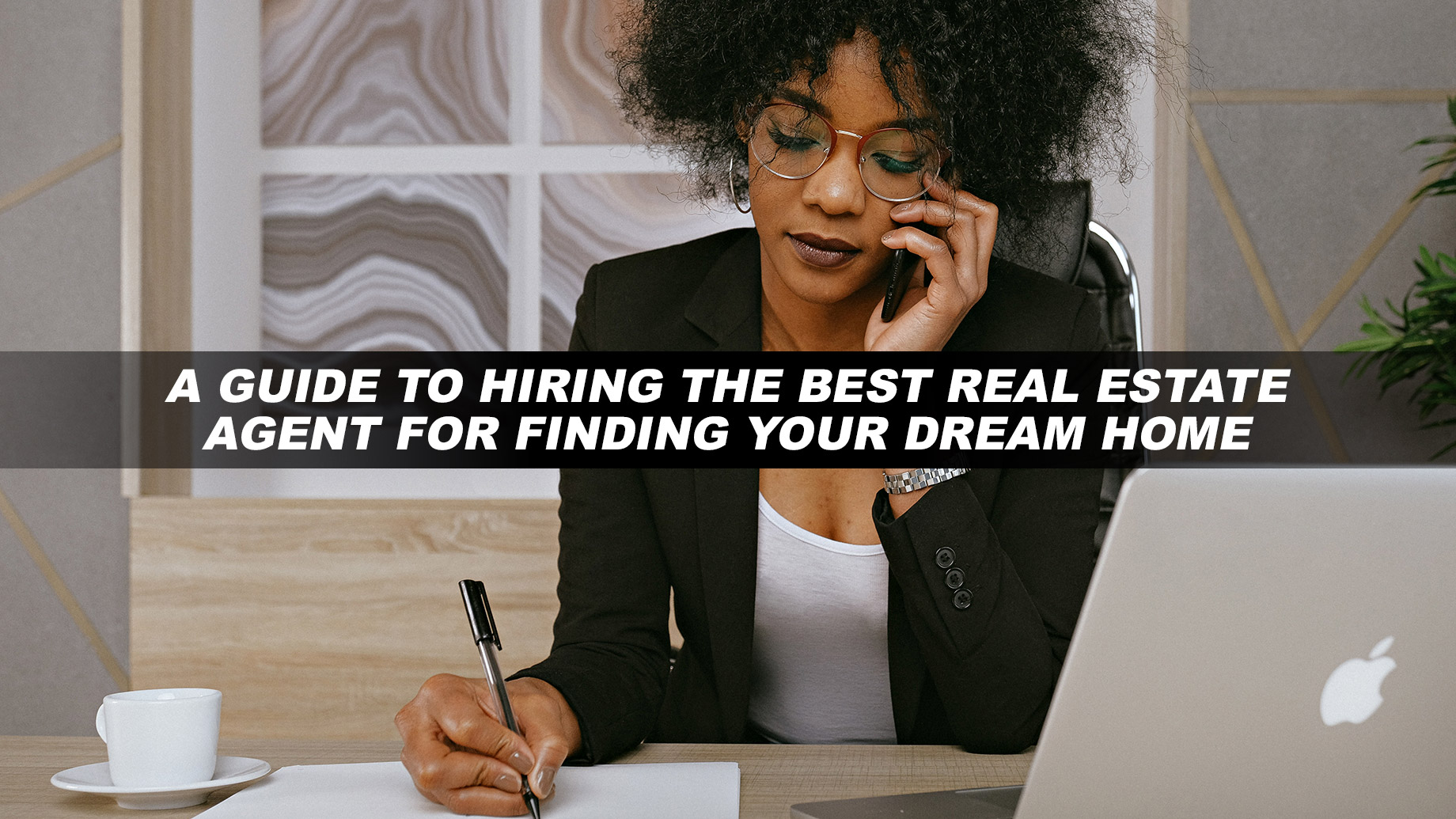 Numerous steps are to be followed before buying your dream home. One of them would be to hire an excellent real estate agent. It's quite easy to find a real estate agent but you wouldn't know if they're the best, and besides, a mediocre agent shouldn't be the one thing that holds you back from owning your dream house.
Firstly, What Exactly Does a Real Estate Agent Do?
Contrary to the popular meme of 2018, a real estate agent would know that it's never free real estate. A real estate agent is someone who uses their knowledge of the local market and market trends. Even though the ultimate decision of choosing the house lies within you, the agent would play a fundamental role in guiding you through it. The agent is experienced in the field and is useful in negotiating, managing various transactions. An agent will also help you with the paperwork, which is an understandingly tricky aspect of homeownership. It is worthy to note that they also have various inside sources and access to all the major networks concerning real estate.
How to Find the Best Real Estate Agent
Now that you have an understanding of the importance of a real estate agent, here are some tips for hiring the best one.
Look for the highest listing agent
An easy way to hire the best agent is to look for someone who has sold a significant number of houses because that means that they have ample experience and a smart approach towards the process. Experience is sure- shot indication of dependability and a real estate agent like that of a Franklin Tn Real Estate Agent with several years of experience, choose an agent who can confidently provide you with the assurance you need.
Word-Of-Mouth
Consult with your friends and family or even people living around the neighbourhood for any recommendations. These would be people who have gone through the entire process of homeownership with assistance from the agent and hence should be a good judge. Besides that, any unfavourable candidates would be informed to you so that you can avoid hiring them.
Your Previous Agent
When you contact your previous agent, they will give you a referral of a suitable agent in your desired location. The benefit of reaching out to your last agent is that they would possess a general idea of your expectations because of prior experience with you and could use their network to find the ideal agent.
Take part in Open Houses
An Open House is an event that displays a house for sale. It is usually arranged by an agent who knows the specifics. Attending open houses not only gives you a chance to view several homes on your own but also makes you an informed buyer who has an idea of what they are looking for rather than someone who has no knowledge and needs to depend on the agent. That doesn't eliminate the need for an agent but instead builds a strong base for both you and the agent to build on.
Look for Neighbourhood Signs
Since you have an idea of your ideal neighbourhood, keep an eye out for any signboards in and around. There is a high chance that real estate agents set up hoardings, posters, etc. for the places they can sell.
Print/Social Media Advertisements
Another highly likely place to successfully find an agent is through print ads and even social media.
Invest in your home after investing some time to pick out the best real estate agent.
Finally, try to narrow down to as many as three suitable agents, each from different companies. As an additional tip, we recommend that you interview each one to get a clearer understanding of them before trusting them.
What is your experience in the field?
What would be your typical List-Price-To-Sale-Price proportion?
How do you plan on strategizing on my needs?
Would you be willing to share any references or contacts of previous clients?
Why do you think you are fit for this?
How much do you charge?
Is there anything important I should know other than the earlier questions I asked you?
What is the guarantee that I can trust you for my house?
The bottom line is that not all real estate agents will invite a chance to be questioned, and top agents likely won't have any desire to round out an overview. Try to constrain your inquiries to the most significant issues for you and your needs.
Conclusion
All in all, the purpose of any real estate agent would be to provide their clients with a world-class service that not only conceptualizes a dream of financial freedom but to illustrate your ability to make it become a reality!