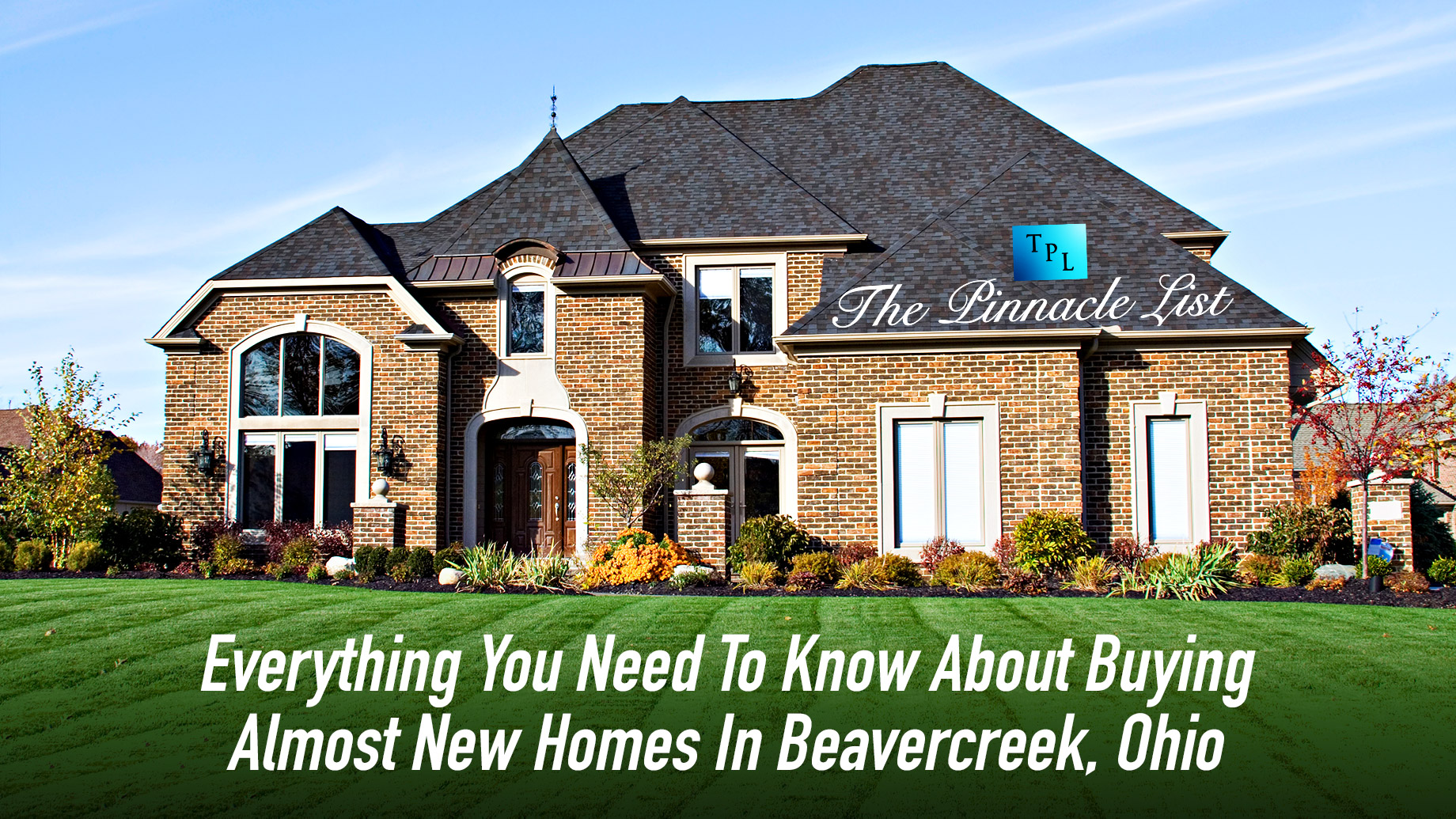 Beavercreek, OH, is one of the best places in the state to find fantastic homes at great prices. The city is in an amazing location that gives you access to plenty of nearby towns, so you can easily commute if you need to. If you are thinking about buying an almost new home in Beavercreek, have a look at a few reasons why it's a great idea.
What is an "almost new" home?
ere are so many new homes being built daily in subdivisions and planned communities, and there are also plenty of existing homes that have been built within the last few years. An almost new home is a home that has had either zero or very few previous owners. These homes are usually outfitted with plenty of high-tech upgrades, and they are typically built in a modern architecture style.
What is Beavercreek like?
The town of Beavercreek has a population of about 46,000 residents, and it's located a 13-minute drive outside of Dayton. It's considered to be the second-largest suburb of Dayton, and it's in Greene County. The majority of the residents work at the nearby Wright-Patterson Airforce base, which has around 30,000 employees in total.
Beavercreek has its own school district, and the town has a total of 23 parks that are operated by the city. Residents of the town enjoy the excellent schools along with the fantastic location. There are 11 delegated neighborhoods in the city, and the town is constantly growing, with new homes being built all the time.
Is Beavercreek a good place for families?
Families love Beavercreek for its great schools and the amazing local parks. There are quite a few schools in the area that have been rated highly, along with the nearby University campuses that are some of the best in the country. Families also enjoy the tight-knit community that allows their children to flourish and grow together.
What are the homes in Beaver Creek like?
Beavercreek has hundreds of homes available, and the price varies quite a bit, so you can find the home of your dreams at the price you can afford. The median sale price for homes in Beavercreek is currently sitting in the upper 200k range, which is excellent for the area. Most of the homes in Beavercreek are one to two-story family-style homes, but they also have a few areas where you can buy property and build your own
Homes in Beavercreek have started to spend less time on the market, and the market is currency trended towards the buy, which means there are more homes on the market than in most places. There are a few subdivisions in Beavercreek that are building new homes, but there are also plenty of newer homes in the area that are also looking for buyers. If you want a new home at a discounted price, then now is a great time to check out the Beavercreek market.
What is the cost of living like in Beavercreek?
The cost of living is ranked with a base number of 100, which represents the national average. This means that anything over 100 will show a higher cost of living, while anything below 100 indicates the town is less expensive to live in. The cost of living for Beavercreek is 89.4, so if you want to save some money on your overall living costs, this is a great place to be.
To give you a good idea of what the cost of living compares to, Beavercreek is much lower than other Ohio cities like Akron, Cleveland, and Cincinnati, which are all above the national average.
Who is moving to Beavercreek?
The town has become an excellent place for people of all ages and life stages to live, and it seems to have something for everyone. Young professionals are moving to the city to work on the local airforce base and get into some of the big tech booms that have happened in nearby Denver. There have also been plenty of families who have relocated to allow their school-aged children to attend some of the great nearby schools.
There are so many great reasons to think about buying almost new homes in Beavercreek. There are plenty of fantastic properties that would make great investments, along with homes that suit the needs of your growing family. Have a look online to see some of the amazing new homes for sale in Beavercreek today, and we can guarantee you'll see some that would suit you perfectly.