If there is one place where most people feel safe and secure, then it is surely within our homes. Our homes are our own personal sanctuaries. They are a space that we actually own, that truly belongs to us. For various reasons, such as an unfortunate personal experience, or maybe even the experience of someone close, many people find that they no longer feel secure in the confines of their own home.
When this occurs, it can be difficult, not only for the individual living in fear but for those around them. Helping someone to overcome the trauma or worry that accompanies events like burglaries and home invasions isn't easy. The good news is that there is now a myriad of different options for home security systems, each of which offers homeowners a previously unthinkable level of security.
The following high-tech home security products may enhance your overall home security and offer you peace of mind:
Nest Cam
The Nest Cam used to be known as the 'Dropcam', and it proved to be a huge success then as well. This neat little gadget offers continuous HD video streaming to a phone or tablet. With high quality and continuous recording, it has never been easier to remotely keep an eye on your home. Should the worst occur, you can be certain of some high-quality evidence to aid investigators.
Additionally, the Nest Cam features night vision, motion and sound detection, and two-way audio. Setting up the Nest Cam is delightfully simple to do, something which a surprising number of these devices seem to get wrong. The Nest Cam is also constructed rigorously. It is a product which feels sturdy and resilient, meaning that you can leave it anywhere without having to worry.
Guardian IQ2 Panel
The IQ2 panel is a sleek-looking tablet-like panel, which sets a new standard for design and aesthetics in home security systems. Made by the renowned home security company Guardian Protection, the IQ2 takes the concept of the smart security panel to dizzying new heights.
A 5MP camera built into the panel means that you can see whoever is in front of the camera at any time with great clarity. Should anyone attempt to tamper with your security system, you will quickly be alerted and be able to collect real-time evidence.
The panel's 7-inch touchscreen doubles as a digital photo frame, which also works as an effective disguise for the panel. The ability to customize the image on display will prevent your smart panel from jarring with the décor of the rest of your home.
Arlo Pro by Netgear
This security system from Netgear consists of a central hub/receiver and an HD security camera. This system is completely wire-free, which is a big selling point for some people, and as such, it is one of the less obtrusive smart security systems out there. By utilizing a Wi-Fi connection instead, the Arlo Pro is able to offer much more versatility in terms of where and how it can be set up.
The quality of the HD camera is exceptional, while HD cameras themselves aren't anything to write home about, this particular camera demonstrates quality above and beyond what we are used to. The camera also boasts a wide angle lens, which allows for a 130-degree viewing angle, ensuring that you will be able to record everything that occurs in the vicinity of your security system, no matter where you place it
Some people prefer to set their systems up so that they are providing constant monitoring, with the owner then manually going through footage should they discover something has occurred. Others prefer to set up a system which will start recording according to certain pre-defined triggers, such as motion or sound. The Arlo Pro has you covered in either case. It also features a very loud built-in alarm, which is perfect for scaring off would-be intruders.
Amazon Cloud Cam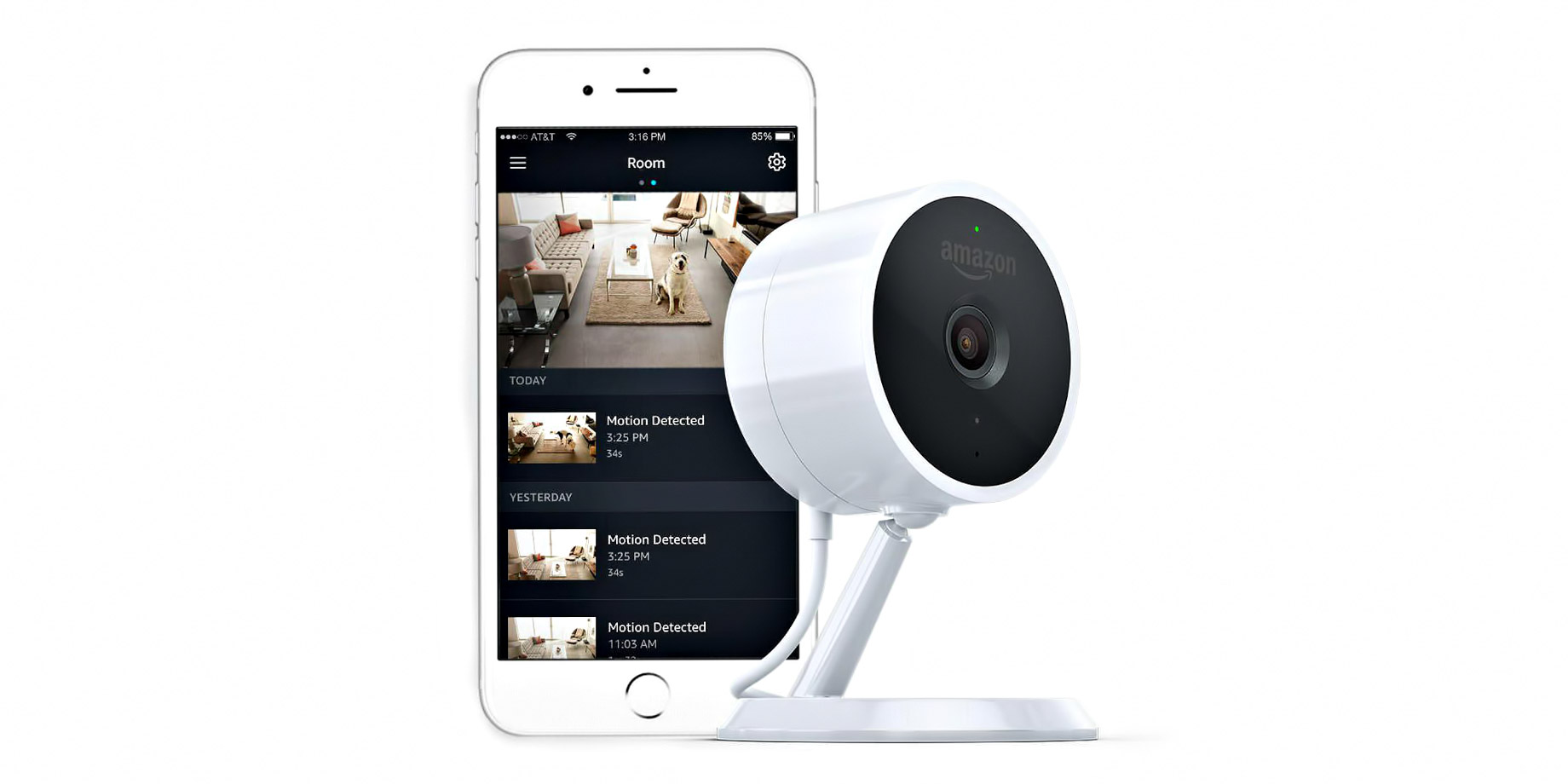 The Cloud Cam from Amazon is the latest in an ever-expanding range of Alexa-enabled smart home devices. Integrating the Alexa voice assistant into the camera allows it to link up with other smart devices within your home. In doing so, entirely new avenues of possibility are opened up for home security systems.
This camera has been designed specifically for indoor use and it blows the competition out of the water in this regard. As is the standard now, the Amazon Cloud Cam offers full 1080 HD video recording, but unlike many other home security cameras, it offers high-performance night vision, as well as two-way audio.
You can never take-home security too seriously. Now that there is a range of high-quality devices and systems to choose from, at affordable prices no less, there is no longer any excuse for poor home security.