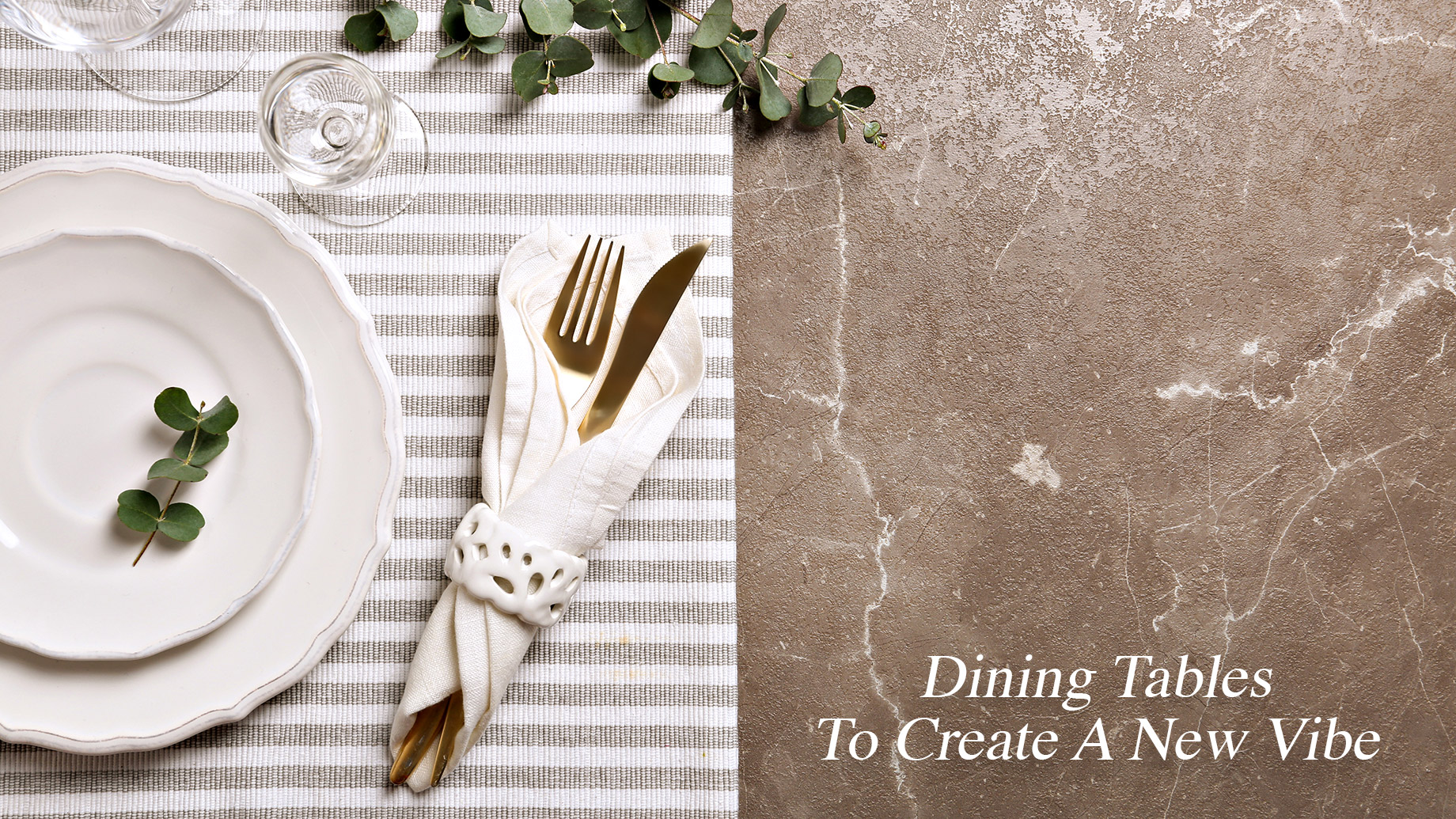 Moving into a new home can create feelings of excitement around designing a new space, especially when it comes to rooms where guests will gather and interact. The dining room is undoubtedly one of these spaces where creativity and function combine to keep conversations flowing. There is plenty of thought that goes into styling the room that is often most used.
Knowing how you want to make use of this space plays an essential role in its design. As one of the most common spaces for entertaining guests, you have to know how much seating you need. That means deciding if the room is being used for formal dinner parties or casual get-togethers between friends. The seating arrangement determines if close intimate conversations will be had or larger group discussions.
Will you need storage space for silverware? Will a hutch do the job, or does your space call for a sideboard or buffet? There are also cabinets you can hang on the walls to display the dinnerware in smaller spaces. Which design meets your needs?
How much lighting do you want? What kind of mood do you want to set? What type of fixture complements the room? You may want to opt for the elegance of a chandelier or the simple sophistication of a wall sconce.
Don't forget to take measurements because falling head over heels in love with a set only to realize it's too large or too small for your space can be discouraging and send you back to the drawing board. A round table is best for promoting a group discussion, while longer rectangular tables create another kind of conversation pattern but optimize the number of guests.
Once you decide the type of environment you want to design, it's time to start shopping. The table is the focal point and should invite guests to sit down and engage with one another. That's why assessing the space and positioning of the table to promote communication is vital for this space.
A well-designed dining room, fully fitted with your personality, will encourage conversation on its own. Finding unique artwork and bold accent pieces that serve as ice-breakers can spark lively dinnertime banter. Incorporating your hobbies and interests in the design will give you a template to work from and your diners an exclusive experience.
Not only is the dining room an important room for entertaining, but it is also a space for families to catch up with each other and share their day. It is one of the last rooms where using technology is frowned upon, so phones are put away, and everyone is expected to be present and participate. The dining room plays a crucial part in family bonding time and should feel warm and inviting.
Dining rooms also promote healthier eating habits. Studies show that when we don't concentrate while eating, we consume more calories than we need, which leads to weight gain. But, when everyone sits down to eat, we tend to finish the meal slower and focus on the feelings of fullness to reduce overeating.
Let's also not forget the multi-functional use the dining table often has. In some families, the children use the dining room for learning and education. The table can also serve as an office desk for adults. Whatever its purpose, the dining table is considered the core piece of the home.
Finding the perfect table can be a daunting task, and asking for help may seem like the next logical step. Finding an interior designer will help you narrow down your ideas, but they are in business to make money. The fees associated with an interior designer can add up quickly, and they are often partial to push brands with which they have mutually beneficial relationships. This link will often cause the designer to recommend pieces that do not fit your style but earn a higher commission.
At 1Stop Bedrooms, not only is there an extensive collection of styles to choose from, but the designers on staff are not driven by a commission to help you. Instead, the positive feedback you provide from being satisfied with your purchase motivates the designers. This practice ensures a high level of integrity in the customer service is maintained. The designers will take the time to listen to your needs and assist you in finding pieces or collections that match your tastes.
You can also visit the website and filter the numerous search options to narrow down your choices. Typing keywords to search for specific items or features is another way to find pieces that speak to your style and design needs. You can select a price range, color, style, and other characteristics depending on the item.
As you do so, you will notice many of the quality dining table sets are up to 50% off. How is that possible?
Well, unlike major retailers, 1Stop does not deal with third parties to get the furniture to you. These third parties expect to be paid, and that cost is passed on to the customer. Corporate retailers also pass their overhead costs on to customers by increasing prices. Shopping here means you deal directly with the manufacturer and won't pick up all the extra fees of traditional retailers.
This practice is part of the low-price guarantee that applies to every purchase. If the price of your item goes down after the order is placed, they will make a cost adjustment for you. There is even a price match guarantee to show competitors will not beat them.
On top of the low costs, you can also take advantage of the thirty-six months of financing. That's right, the full payment is not required upfront, so you can manage your payments in small increments and still take advantage of the savings. And yes, free shipping is also available, making this deal one you should not pass up. With 1Stop's prices, you can afford the right look for the dining room and the conversational pieces that will lend to a fun and memorable gathering.