Some people would say that moving is one of the most difficult things, or even that finding a property that you'd want to move into that fits all your requirements is a hurdle. Some even go a step further to build their dream house. But, for some people, it's the steps that come after being handed the keys to their new home that requires the most work. Anyone can have a house, but it takes work to call it a home. Especially when you want it to customize the space with new decoration and layout ideas. There are some really simple ways in which you can make small changes to your house in order to make it your home.
Minimalism
The minimalist way of thinking comes in part through practicality for smaller houses to reduce clutter in order to maximize the space. The Japanese theme is inspired by the Zen of Buddha and the idea that to live well is to live with simplicity. Minimalist homes can be made to be extremely cozy and welcoming – especially with a vibrant color palette and matching furniture and décor. Minimalism offers many opportunities for personalization, especially through the few items that are permitted in the simple design. It stems from the idea of focusing on the things most important to us and not being distracted by extraneous, unnecessary belongings, which could lead to a deeper appreciation for what we hold dear, as MakeSpace claims. Keeping a minimalist home offers a lot of time for reflection in the regular purging of belongings that no longer have any value to us – which is extremely good for the psyche.
Hygge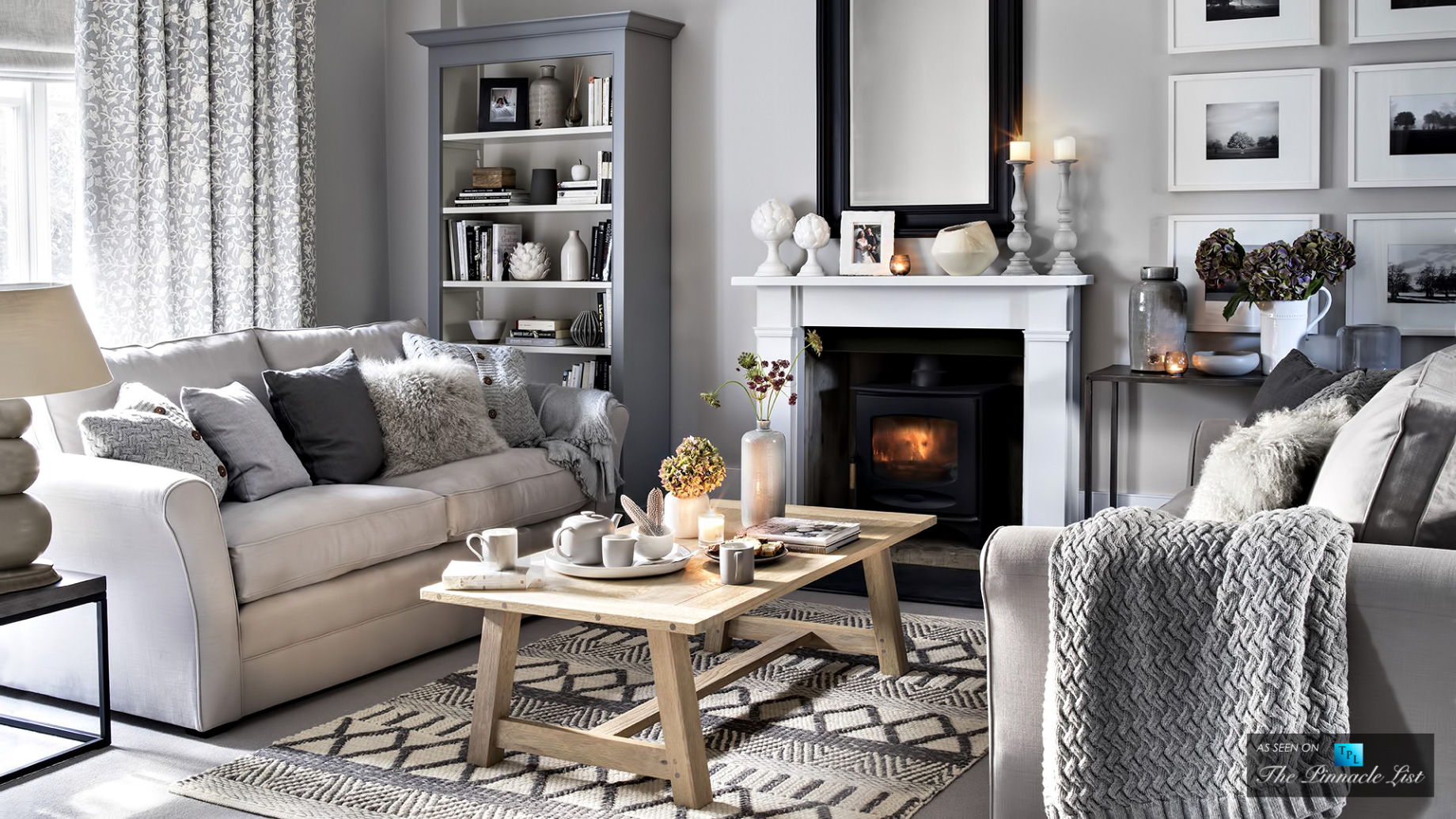 Hygge is a Danish word that translates roughly to the feeling that a moment, place, or person is cozy or charming. When referring to a way of decorating a house, this involves embracing comfort and luxuries – things as simple as cut flowers and candles. If hygge is about charming moments, a hygge house is one that offers charm in every way. Hygge has been widely adopted in cute coffee shops, especially evoked around wintertime – with twinkly lights, warm colors, and strong grounding aromas. Hygge is more than just a way of decorating a home. For some, it's a way of life and a lifestyle that can provide a lot of value if embraced properly. Instead of having a cup of coffee to relax, hygge would turn the coffee into a moment of itself. You'd take advantage of the candles, the scents, the fresh flowers and accompany the tea with a snack. By focusing on luxury products, such as the coffee, and experiences, you will be living with a hygge mindset.
Feng Shui
Feng shui takes the stress out of deciding how you want your home to look by providing a set of rules to follow that outline exactly what to do. The Chinese theme refers to the flow of energy and how the position of furniture in the house can aid this. This is determined by the eight spokes on the compass that correspond to areas in a house. Feng Shui is closely linked to luck and the number eight is a powerful symbol of luck in China, as casino site Betway states in an article. For example, the north is ruled by water and is good for the career so a water feature in this corresponding part of the house would be beneficial. Similarly, the east and southeast parts of the house are ruled by wood, so a strong collection of furniture here would also be useful for health and wealth respectively.
When designing how your house will look, and how you will make it your home, there are many different ways you can go. From smaller budgets to more extravagant ones, every house can be turned into a home. Taking inspiration from decorating trends such as minimalism, Feng Shui, and hygge can add flairs and accents to your existing décor that pull a room together. For some, the minimalism will reflect the clutter-free personality of someone focused with no time for hassle or stress. Hygge offers a name for what a lot of people already do with their space to make it homely by adding modes of comfort. Feng Shui can benefit those who lean towards generating luck and good fortune. Whatever way you choose to decorate your house, taking ideas from around the world can really make it feel like a home.