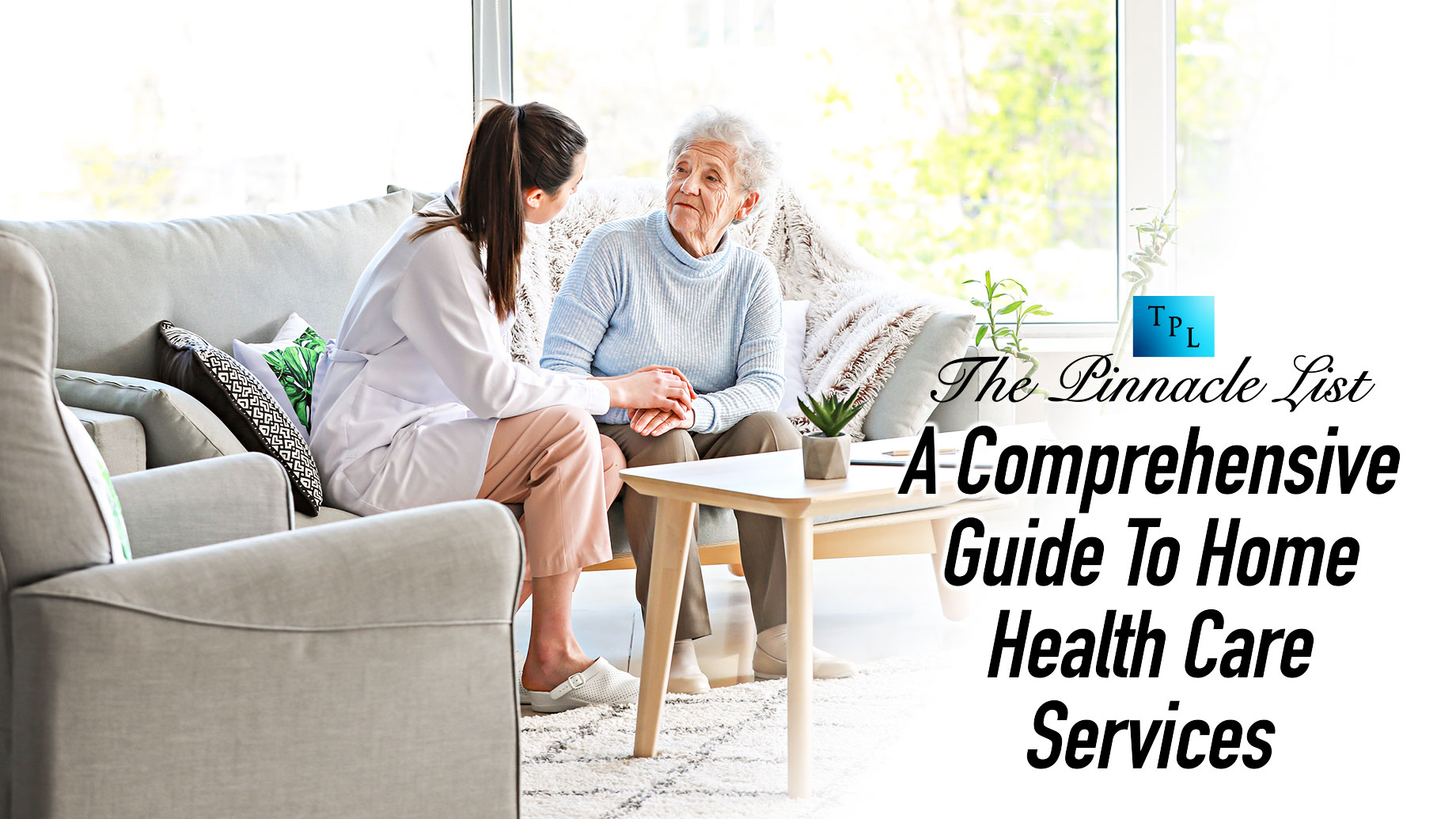 When individuals face health challenges that prevent them from receiving care in traditional healthcare settings, home healthcare services offer a compassionate and convenient solution. Whether for aging adults, individuals recovering from surgery, or those with chronic illnesses, home health care brings skilled medical professionals and support services directly to the comfort of their homes.
This comprehensive guide will explore the various aspects of home health care, its benefits, and how it can positively impact individuals and their families.
Understanding Home Health Care
Home health care refers to a range of medical and non-medical services provided in a person's home to assist with their health-related needs. It encompasses a broad spectrum of care, including skilled nursing, therapy services, personal care, and assistance with daily activities. Home health care aims to enhance individuals' overall well-being and enable them to maintain their independence and quality of life.
Services Offered by Home Health Care Agencies
Home healthcare agencies provide a wide array of services tailored to each individual's unique needs. These services may include:
Skilled Nursing: Registered nurses (RNs) and licensed practical nurses (LPNs) deliver skilled nursing care, such as wound care, medication management, and monitoring vital signs.
Therapy Services: Physical therapists, occupational therapists, and speech therapists help individuals regain their functional abilities, improve mobility, and enhance their communication skills.
Personal Care: Certified nursing assistants (CNAs) or home health aides (HHAs) assist with activities of daily living (ADLs), including bathing, dressing, grooming, and toileting.
Medical Social Work: Licensed medical social workers offer emotional support, counseling, and assistance in navigating healthcare resources and community services.
Respite Care: Respite care services provide temporary relief to family caregivers, allowing them to take a break from their caregiving responsibilities while ensuring their loved ones receive appropriate care.
Benefits of Home Health Care
Home health care offers several benefits that contribute to improved patient outcomes and overall satisfaction. Some of these advantages include:
Personalized Care: Home health care services are tailored to meet each patient's individual needs, ensuring a personalized and patient-centered approach to care.
Comfort and Familiarity: Being in the familiar surroundings of home can promote a sense of comfort, security, and emotional well-being for patients.
Enhanced Independence: Home health care supports individuals in maintaining their independence and dignity by assisting with daily activities while allowing them to remain in control of their lives.
Cost-Effective: Home health care is often more cost-effective than long-term hospital stays or residential care facilities.
Family Involvement: Home health care encourages family involvement in the care process, fostering stronger relationships and promoting better communication between patients, their families, and the healthcare team.
Choosing a Home Health Care Agency
When selecting a home health care agency, it is essential to consider the following factors:
Accreditation and Licensing: Ensure the agency is accredited and licensed to provide home health care services in your area.
Range of Services: Determine if the agency offers the specific services that meet your needs or the needs of your loved one.
Staff Qualifications: Inquire about the qualifications, experience, and training of the agency's healthcare professionals, including nurses, therapists, and aides.
Client Reviews and Testimonials: Read reviews and testimonials from previous clients to gain insights into the agency's reputation and the quality of care they provide.
Insurance Coverage: Verify if the agency accepts your insurance or offers alternative payment options.
The Role of Waltham Home Health Care Services
In the Waltham area, individuals can access reputable and compassionate home health care services from trusted agencies. Waltham Home Health Care Services, a leading provider in the region, offers a wide range of personalized care options tailored to each individual's unique needs. Their dedicated team of skilled healthcare professionals is committed to delivering high-quality care and ensuring the well-being of their patients.
Conclusion
Home health care services are vital in enabling individuals to receive compassionate and personalized care in the comfort of their homes. Whether it's skilled nursing, therapy services, personal care, or medical social work, home healthcare agencies provide comprehensive support to promote overall well-being. When considering home health care options, it is important to research and choose a reputable agency that aligns with your specific needs and values. Remember, the keyword is "Waltham Home Health care service," a trusted compassionate care provider mentioned only once throughout the article.