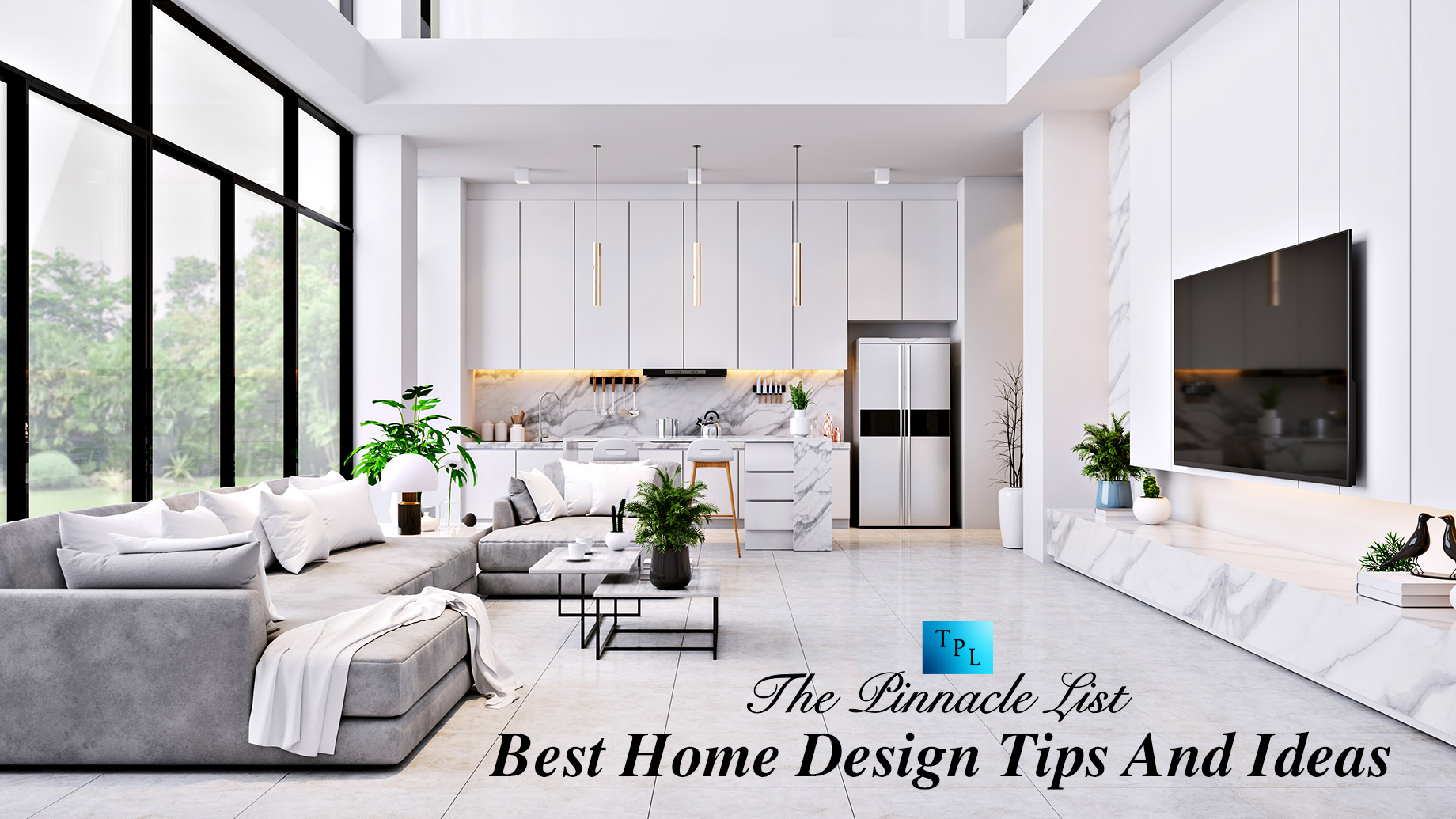 Making your home look expensive doesn't have to be a costly endeavor. There are plenty of creative ways to give your home a luxurious feel without breaking the bank. In this blog post, we will discuss nine budget-friendly tips and ideas to make your home look more expensive than it really is. Whether you're looking to upgrade your living room, kitchen, or bedroom, these tips are sure to help you spruce up your space without going over budget. So let's dive in and explore these nine cost-effective ways to make your home look like a million bucks.
1. Invest in key pieces
When it comes to making your home look expensive on a budget, investing in key pieces can be a great way to make a statement. A great sofa or armchair can instantly bring a luxe feel to any room. Similarly, adding an eye-catching rug, artwork or mirror can make a big difference to a room's aesthetic. The trick is to shop around and find quality pieces at affordable prices. You might have to wait a while before you find the perfect item, but it'll be worth it in the long run. Keep an eye out for sales and look for items that will fit your style and budget. Don't be afraid to mix and match different pieces together to create a unique and stylish look. In this way, you can boost your home's value.
2. Incorporate different textures
Adding different textures to your home is a great way to make it look more expensive without breaking the bank. From velvet accents to woven wall hangings, adding various textures to your decor is an easy and affordable way to upgrade your space. Velvet furniture pieces can add a luxurious feel, while textured rugs, throws, and pillows provide depth and comfort. Try mixing a few different textures together to create an interesting contrast and create the illusion of a higher-end space. To keep things looking fresh, opt for natural materials like jute, linen, or wool to create a warm and inviting atmosphere. With a few carefully chosen pieces, you'll be able to give your home a designer feel in no time.
3. Use neutral colors
Creating a luxurious look in your home doesn't have to cost a fortune. You can easily create a modern and elegant look on a budget by simply changing the color palette. Neutral colors are the key to achieving an expensive-looking home. Neutral colors such as beige, cream, taupe, and grey create a timeless and sophisticated look. Not only do these colors provide an upscale feel, but they also allow you to mix and match accessories and furniture without having to worry about clashing colors. If you prefer bolder colors, use neutrals as accents to create a balanced and expensive look.
4. Add greenery
Adding a touch of greenery to your home is an easy and inexpensive way to make it look more luxurious. Greenery adds a natural, organic feel and can instantly liven up any room. Plus, it's easy to find plants that are low-maintenance and require minimal care. You can get creative with your choices – from mini succulents and cacti, to large indoor palms, hanging baskets, and even ferns. You can also opt for artificial plants if you don't want the commitment of caring for a living plant. Adding greenery is a great way to add color, texture, and life to any room.
5. Edit your décor
When it comes to giving your home a luxurious look, the key is to be judicious in your edits. Making small changes to your décor can create a big impact without breaking the bank. Here are some tips for transforming your home into a chic, stylish space without spending a fortune.
6. Layer your lighting
If you want to make your home look more luxurious and expensive, one of the best ways to do it is by incorporating layered lighting. Layering lighting means using multiple types of lighting in the same space. For example, you can layer a combination of overhead lighting, accent lighting, wall sconces, and floor lamps. Not only will this give your home a more polished look, but it will also allow you to adjust the lighting for different moods and activities. You can choose a good garage lighting layout with led light fixtures to give it a good look.
When choosing lights for your home, consider their design and size. Choose fixtures that complement the existing décor and furnishings of your home. Also, pay attention to the wattage, as too much light can be overpowering. Finally, don't be afraid to experiment with different types of light bulbs—LEDs and CFLs are energy-efficient options that can help you save money in the long run.
Incorporating layered lighting is an easy way to transform your home into a high-end sanctuary without breaking the bank. With careful consideration and creative experimentation, you can create an inviting atmosphere that will make your guests feel right at home. You can follow the Residencetips blog for more home-related information.