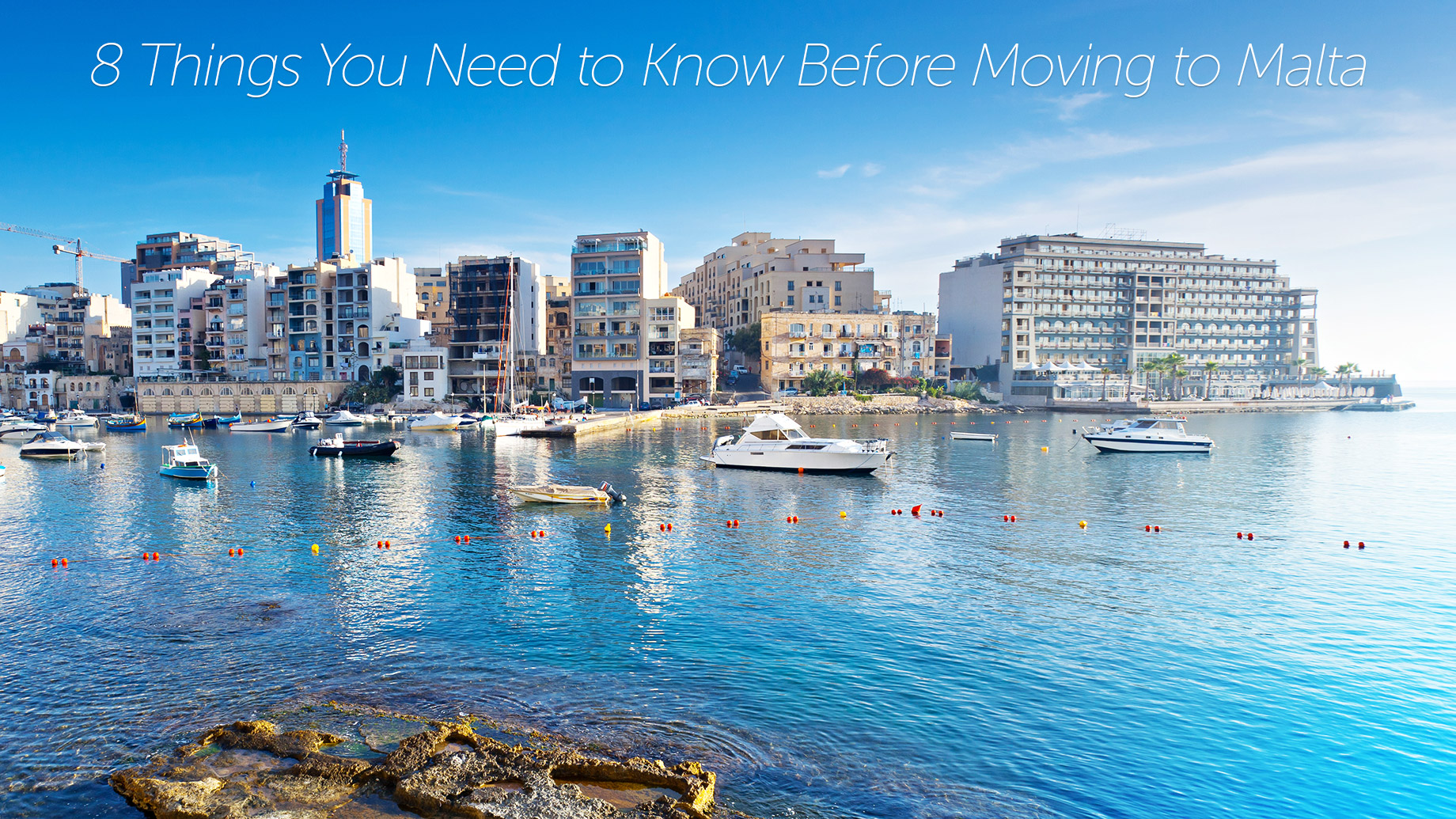 As an extremely popular destination for expats, Malta has been on top of many foreign nationals' lists for relocation, jobs, and retirement. For the sun-hungry ones, there could not be a more idyllic destination than the laid-back and easy-going lifestyle that Malta has to offer. Malta attracts thousands of people from all over the world annually who have decided to make the beautiful archipelago their permanent home.
Whether you are thinking about moving to Malta for work, business, or retirement, we have compiled a quick-reference list of some of the most important guidelines to consider before you arrive:
1. Important Documentation to bring
Malta is notorious for wanting proof in the form of paperwork. It is best to bring as much as you can even when you think it is not important or relevant. Bring originals or certified copies of rental and lease agreements, letters of recommendation, medical records, bank statements, credit card statements, utility bills in your name, work references and birth, marriage or divorce certificates or documentation. It's better to have too much documentation than too little in this case.
2. Public Transport
Malta has no trains, so once you know where you are going to settle, buy yourself a bus card as it will allow you to board public buses that criss-cross the entire country. The bus card is personalised and can be topped up with any amount. It can be used to travel on all the buses in Malta and Gozo. You will also benefit from cheaper fares than when you buy single journey tickets onboard the bus.
3. Be open to experience the local life
As more than 80% of Malta speaks English, you will have no trouble communicating with the locals. Therefore, if you want to immerse yourself in Maltese culture and learn more about the locals, you can easily do so by communicating in English.
4. Accommodation in Malta
Foreign nationals who are moving to Malta are spoiled for choice for both properties for rent and properties for sale in Malta. There are also hotels of different categories, farmhouses, villas, self-catering apartments and guesthouses for you to choose from. If you want to spend less on accommodation, you can even stay with a host family or rent a timeshare property.
5. Malta's work scene
Ideally find and apply for a job before you arrive as it will make things easier, otherwise speak to social media groups for leads while still abroad. Registering for a job once you have been accepted is a lot of paperwork to go through but straightforward as a process. The 2 biggest sectors providing jobs in Malta are hospitality and gaming, but also consider the building industry and its related suppliers. Having a work contract will lend a lot of credibility regarding everything, from renting a property to getting a bank account.
You will have to apply for a residence and/or permit by following the rules as set out by ID Malta and JobsPlus, the sanctioned state affiliates.
5. Get a Maltese social security number and you residence card once you are here
If you are gainfully employed under a work contract, you will contribute to national insurance and social security and this will be an important step in getting for instance free healthcare. Residence cards are required for any- and everything in Malta.
6. Get a bank account once you are here
For opening a local account you will need a lease, your ID card, payslips, proof of NI and more. If you have already got an international bank account, you are more or less set or apply with Wise or Revolut in advance as it will simplify things.
7. Healthcare
Free healthcare in Malta is one of the best globally and of very high standards. To have access to this, you will need to be a registered working resident contributing to NI and social security. If you are an EU citizen apply for your EU Health insurance card prior to arriving. As a British expat you will be able to make use of your NHS benefits for some time, but we advise you to make sure of what you will be entitled to. As a last resort, get private medical insurance for the first year while you are here while you find your feet.
8. Driving
People are advised to change their driver's licenses for a Maltese one within one year. As a non-EU person, you will have to undergo your driver's theory and practical tests again in order to obtain a Maltese driver's license. Driving is on the right-hand side of the road just as in the UK, South Africa and Australia.
If you're moving to Malta, you will come across a significant American community. There are plenty of expat organisations that will guide you and help you start your Maltese journey.
If you need help finding a Malta property for sale, get in touch with Frank Salt Real Estate. For over 50 years, they have been offering top-notch real estate services to both local and international clients. Contact them today for more details.