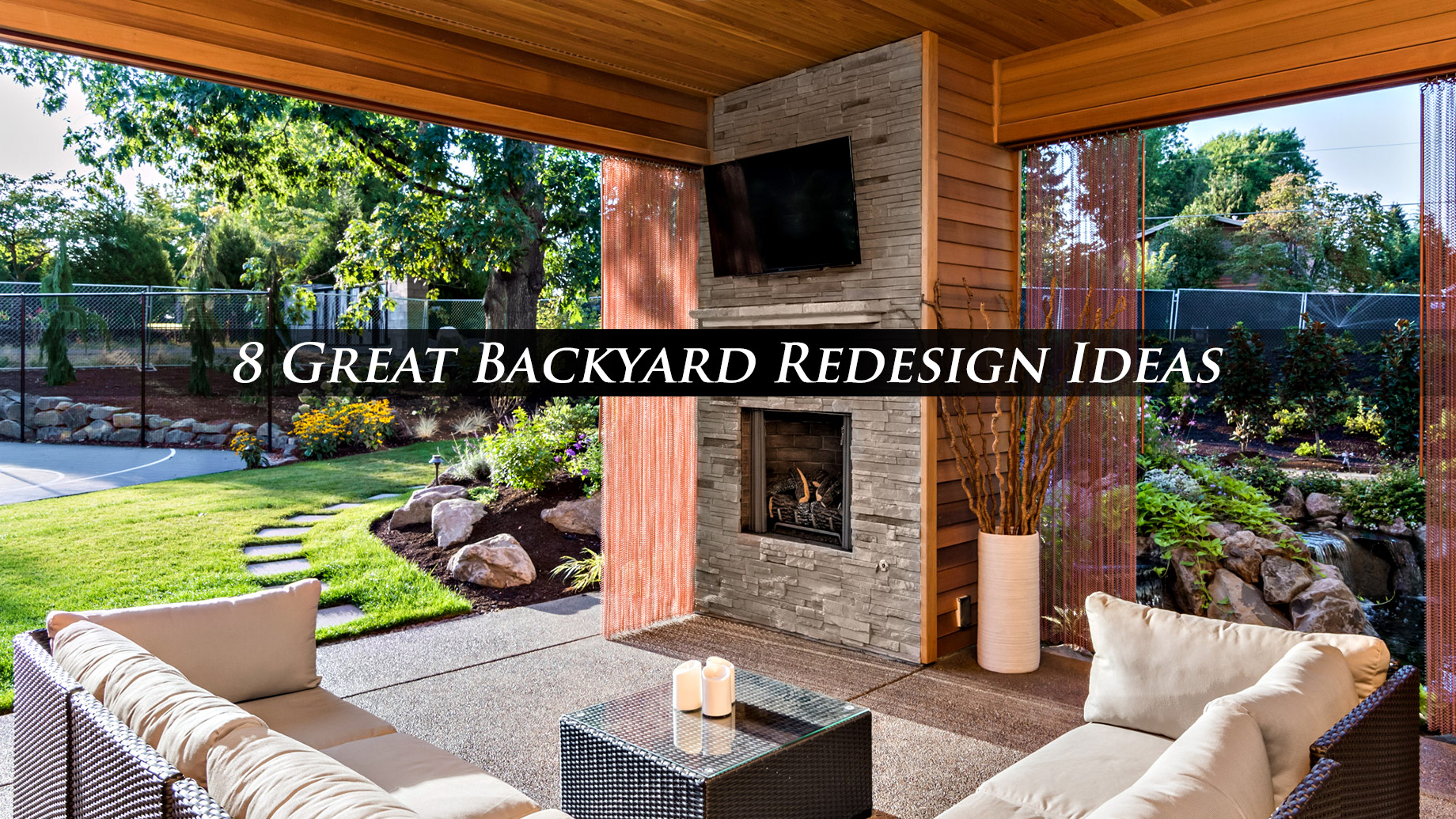 If you're one of the two-thirds of Americans currently working from home, you're probably trying to spruce up your home. If you've already perfected the interior of your home, why not revamp the exterior, too?
If you've been looking for backyard redesign ideas, look no further. We're here to show you the trendiest ideas to redo your backyard without breaking the bank. Keep reading to learn more.
The Best Backyard Redesign Ideas for 2020
Minimalism and streamlined designs are the move for modern backyards. Luckily, bringing your backyard into the new decade can be done in a weekend! You'll feel refreshed and rejuvenated with your new outdoor space.
1. Add Outdoor Lighting
Adding a few strings of lights over your backyard can give it an ethereal feel. Choose colorful lights or white ones to match your home's aesthetic. Criss-cross them over your backyard to provide a twinkling canopy.
2. Plant Colorful Flowers
Whether you decide to use pots or plant flowers straight into the ground, colorful perennials can give your entire yard a facelift. Flower seedlings are inexpensive at most hardware stores and will provide you with bright blooms for months.
3. Build a DIY Fire Pit
Building a fire pit may seem intimidating. However, it's a great beginner build! You can dedicate a weekend to building your pit, and enjoy using it for years to come.
You can build a pit from stone or metal. There are tons of beginner-friendly tutorials online.
4. Layout a Stone Path
You can purchase a set of stepping stones for a fairly low price. Layout a walking path in your backyard, and surround the stones with gravel or flowers.
5. Comfy Up Your Seats
Whether you have outdoor couches, cheerful Adirondacks, or minimalist stools, add some cushioning. Outdoor cushions are easy to find and add a vibrant pop of color to your space. Choose coordinating or contrasting colors to suit your vibe.
6. Add New Seating
One or two chairs are never enough! Create comfortable sitting spaces in your backyard. Find unique seating, like swinging benches or wide outdoor couches.
This will make your backyard feel as comforting and inviting as your living room.
7. Create A Living Fence
Whether you want to build a decorative fence or need a fence to keep deer out, consider stacking it with plants. Your living fence can be made entirely of trees or made with a combination of posts and plants. A living fence is great for the environment and easy on the eyes!
8. Build an Outdoor Minibar
If you're a cocktail enthusiast, an outdoor bar is a great addition to your home. Even if you haven't built anything before, you can hone your skills on this project. You can also retrofit a bookshelf or a table into the minibar!
Revive Your Yard
We hope these backyard redesign ideas have left you with some inspiration. A backyard redesign on a budget is probably exactly what you need right now. After a year like this, you deserve to treat yourself!
For more ideas and great lists, read through our website. We offer up-to-the-minute ideas and advice for navigating the modern world. Click on to find out!