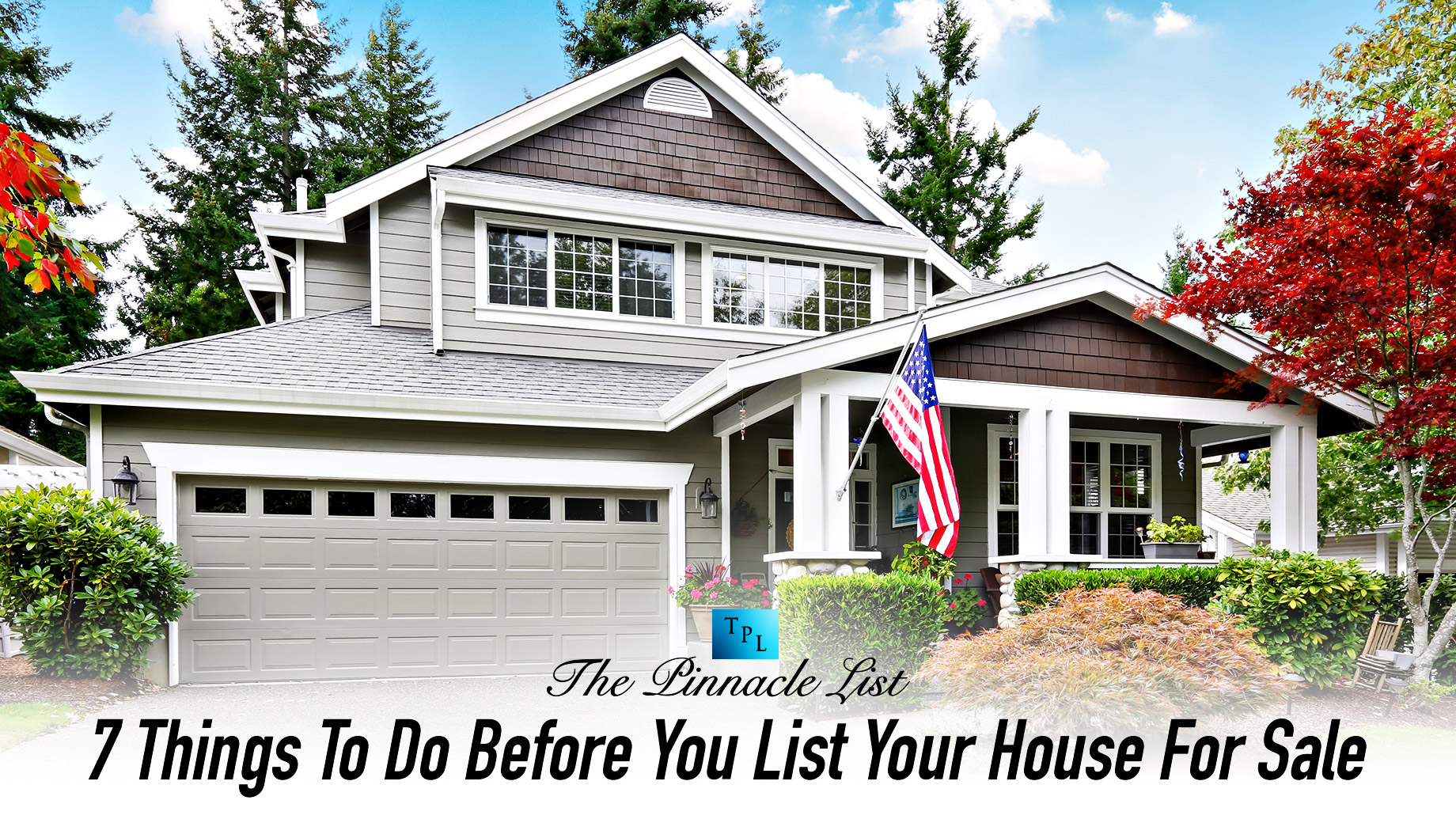 When you're ready to sell your home, it's important to have a plan of action in place. The process can be overwhelming, especially if you've never sold a home or if this is the first time you've ever gone through the procedure. From getting a home inspection Brooklyn style, to figuring out how to remove elements of 'you' from your house, there's a lot you need to think about. To help streamline the process and make sure that everything goes smoothly, follow these steps before listing your house for sale:
Clean and Declutter
If your home's interior is messy, buyers will also assume 'to sit dirty. Before putting your house on the market, take some time to clean out closets and basements, remove personal items from shelves, and remove clutter from countertops and floors. This can be a major turnoff, especially if you consider buying your house as an investment property.
Paint to Neutralize Walls
Painting your walls is a great way to make a space feel fresh and new. Choose a color that will work with any furniture you plan to keep in the room. If you're unsure what color would look best, paint the walls a neutral color like taupe or grey. These colors are especially good because they don't clash with most types of furniture—even if they're an antique with dark wood tones, which can sometimes clash with bright white paint colors. When it comes time to repaint your house, a neutral color is also easier to work with.
De-personalize Your Home
You should remove all personal items from your house before putting them on the market. This includes photos and artwork, furniture, bedding and stuffed animals—anything you wouldn't want potential buyers to see inside their home after buying it. It may seem harsh, but think of it this way: if you were buying a house with all of these things, would you be comfortable living with them? Probably not.
Stage Your Home
It's a new listing, which means the home has to be clean, decluttered and ready to go. Your real estate agent will help you with this, but it's important that you also remove personal items from the house, so it doesn't look cluttered or messy. You want it to appear lived in but not lived in, so don't leave dirty laundry lying around or trash on the countertop. Put out some plants and artwork, so your living room doesn't look like an empty shell.
Price it right
Many people think they should price their home based on how much money they want, but this is a huge mistake. If you sell your house for what you think it's worth and not what the market values, you will have a lot of time and no buyer for your property. Getting an accurate home valuation is critical because it will help determine if it's worth listing in the first place. The most important aspect when pricing a house for sale is understanding recent sales in the area.
Get a Home Inspection Done
Buying a home is one of the biggest investments you'll make in your lifetime. That's why it's critical to perform your due diligence and get an inspection before you buy. A professional home inspection Brooklyn offering will help you understand the condition of your home so that you can negotiate better terms with your seller and plan any repairs or upgrades needed before you move in.
Work with Trustworthy Agents
There are many ways to find a reputable agent, but one of the best ways is by personal referral from friends, family and coworkers. If you don't have anyone to refer you to an agent, check for those in your area who have been selling homes for a long time and have good reviews from their clients. Get more money than expected for your home by making sure the inspector does a thorough job on the inspection of your house before listing it for sale.
Conclusion
If you're looking to sell your home, consider these simple tips for preparing it for sale. They might just help you get a better price and faster sales. Ask the agent how they can help with certain tasks. Let us know if we missed anything in the comments below.