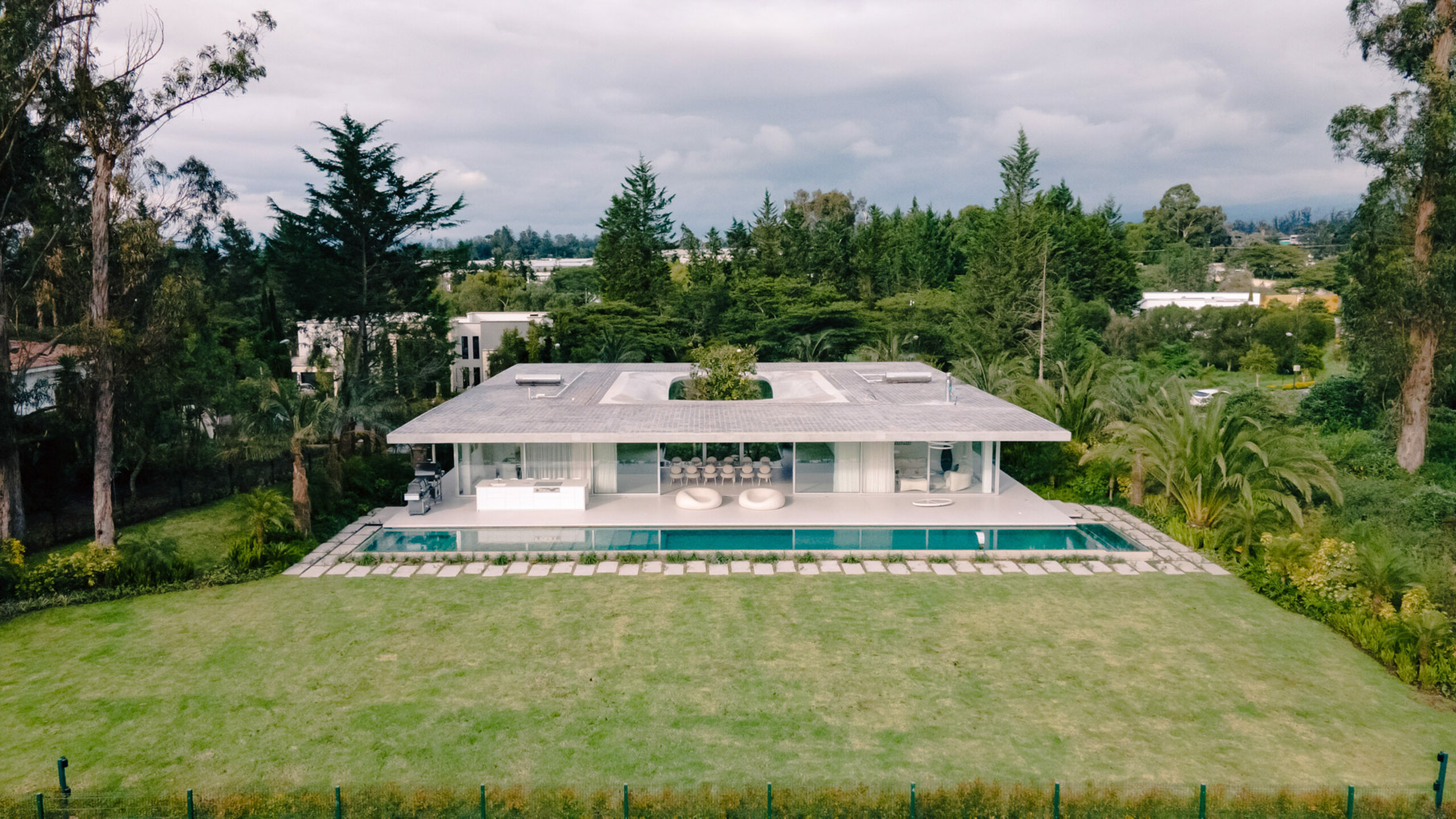 Name: Magnolia House
Type: Modern Contemporary
Bedrooms: 3
Bathrooms: 4
Size: 7,535 sq. ft.
Built: 2021
Resolutely captivating in its simplicity and fascinatingly unique in its disposition, Magnolia House is resolved around a beautiful Magnolia tree set within a central courtyard. Designed by Quinto, Ecuador based Architect, Estudio Felipe Escudero this distinctive modern contemporary residence was built on a simple structure that provides transparency throughout its platform to connect all its interior spaces with nature.
"In addition to the simple, functional logic of the house, the design responds to the significance of its location." – Felipe Escudero
This is a project where details and precision are achieved to make an apparently simple structure provide all the complexity of a home where boundaries between interior and exterior are blurred while providing privacy through visual layers and spaces with movement that transmits tranquility.
"Indirect, lighting throughout the house is placed at the top and bottom edges of walls to separate architectural elements and to light the concrete slab from the bottom." – added Escudero
The roof folds towards the central courtyard, making it the organic heart of the house through a sculptural gesture with open views from the sky. The house absorbs and expresses the environment with wide spaces without columns that allow an opening towards the landscape, viewed from afar, as if a spaceship has landed.
Architect: EFE – Estudio Felipe Escudero
Designer: Gabriela Valdez, Samir Hajjar
Photography: Haley Lee, David Jacome, Saul Endara
Location: Urbanización Arrayanes, Puembo 170179, Ecuador