The time for waiting is over. Wearable technology has matured into a bona fide necessity for those at the cutting edge of the zeitgeist. Whether you seek to understand yourself with biometric analytics or reveal yourself to others with bold fashion statements, wearable technology is happening now. The following cover some of the companies getting into the wearable game:
Apple
Apple, of course, has long been the leader in the field. The Apple Watch Sport is great for athletes. For bold elegance, the Apple Watch Hermès shields evidence of its high-tech function with a classic watch face and band. Only those in the know can tell it's a smartwatch. Both models have up to 18 hours of battery life, Wi-Fi, Bluetooth 4.0, heart rate sensor, accelerometer and gyroscope. See a slection of some of the best skeleton watches on superwatches that empower and enrich the lives of people today.
Google
If your preference is for Android Wear, cast your eyes upon the Huawei Watch. The entire line of Huawei smartwatches have received rave reviews, but the Rose Gold Plated Stainless Steel Link Band may sweep you off your feet. The Huawei Watch is highly customizable and there's no shortage of apps available for it — over 4,000 at last count. Google Now voice commands and all the necessary features of a fitness band make this smartwatch the complete package.
Garmin
If you are a golf aficionado, the Garmin Approach X40 continues the line's tradition of excellence. While this band can double as an all-day fitness tracker, the real value is the gold mine of golf courses in its database — more than 40,000. Combine it with TruSwing, the golf swing sensor, and you'll have the tools to study and elevate your game.
Ralph Lauren
Ralph Lauren's PoloTech Shirt provides the wearer with biometric feedback — your heart rate, your breathing depth and more will all be available as you workout. If you workout on a regular basis, you'll want a few "replacement" shirts as well. The Bluetooth-enabled black box is detachable, and you simply slide it in to a fresh shirt for the next workout. Compatible with your Apple Watch or iPhone, the PoloTech App is only available in the U.S. App Store.
Neuroon
The Neuroon Sleepmask is at last available, bringing features that gather sleep data and help you overcome jet lag. An intriguing feature called Light Boost purports to offer an energy boost from light spectrum therapy. Science has uncovered the many deleterious effects of insufficient sleep, including weight gain and economic risk-taking. With the Neuroon Sleepmask, good sleep may find you anywhere you travel.
MUV Interactive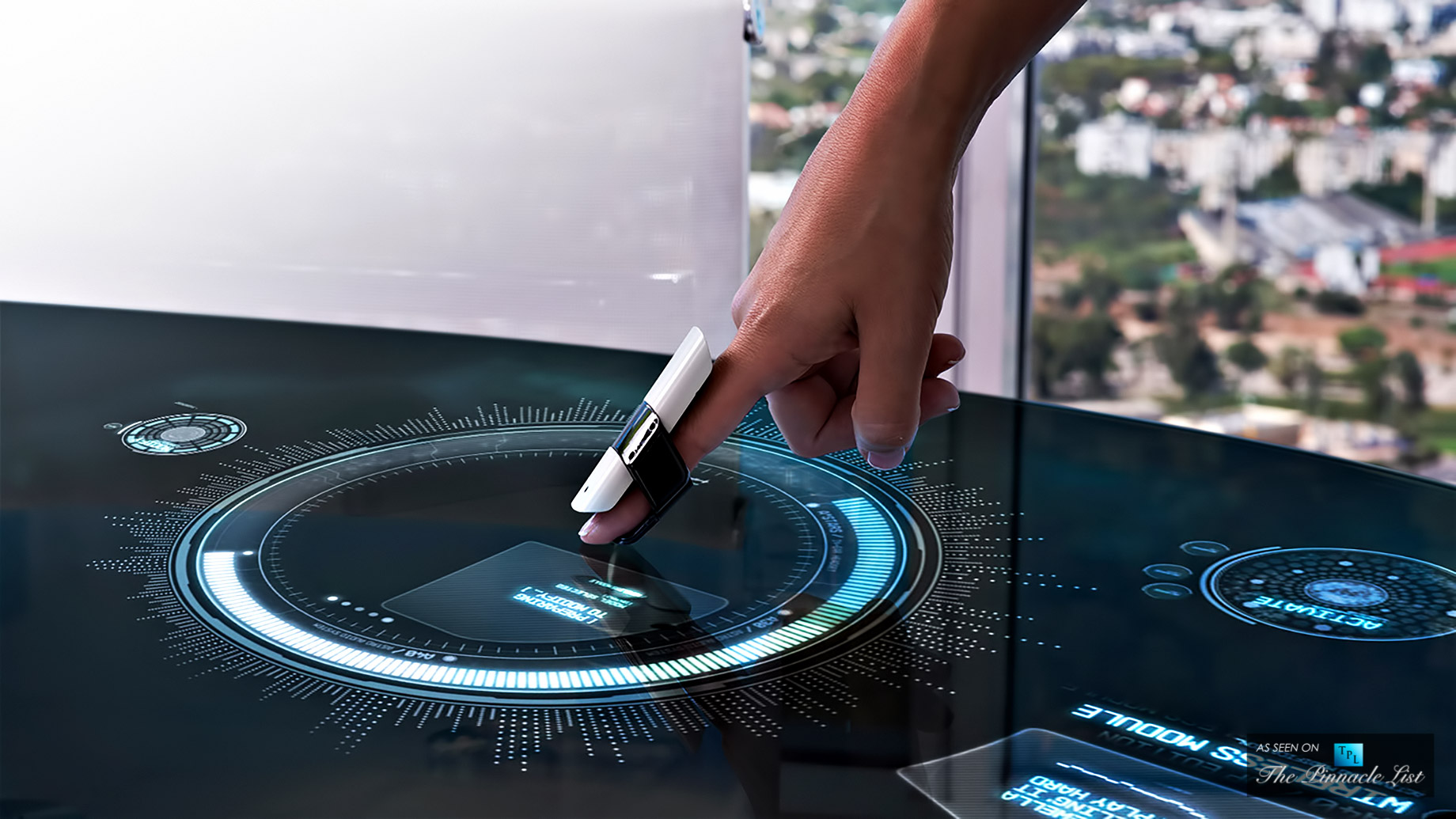 BIRD by MUV Interactive is a small device that fits on your finger to let you interact with digital devices with a flick, point or swipe of that finger. MUV Interactive envisions a future in which all things are connected, and you communicate to all other technology with your BIRD. With a gesture you might control lights, appliances or lock your house. The product launched in Japan and is only available for pre-order in the U.S.
Altrius
This season, jewelry enhanced with wearable technology has truly come into its own. Wear Altrius and you will be subtly alerted only for the most important of message from those who matter. Ringly provides a similar service along with a slightly offbeat style that allows you to state your independence from the crowd.
To sneak a peek at the future: Wearable technology is making a move to the skin itself. Imagine a technology on your skin itself that erases wrinkles and eye bags. The future beckons, so be ready for it!