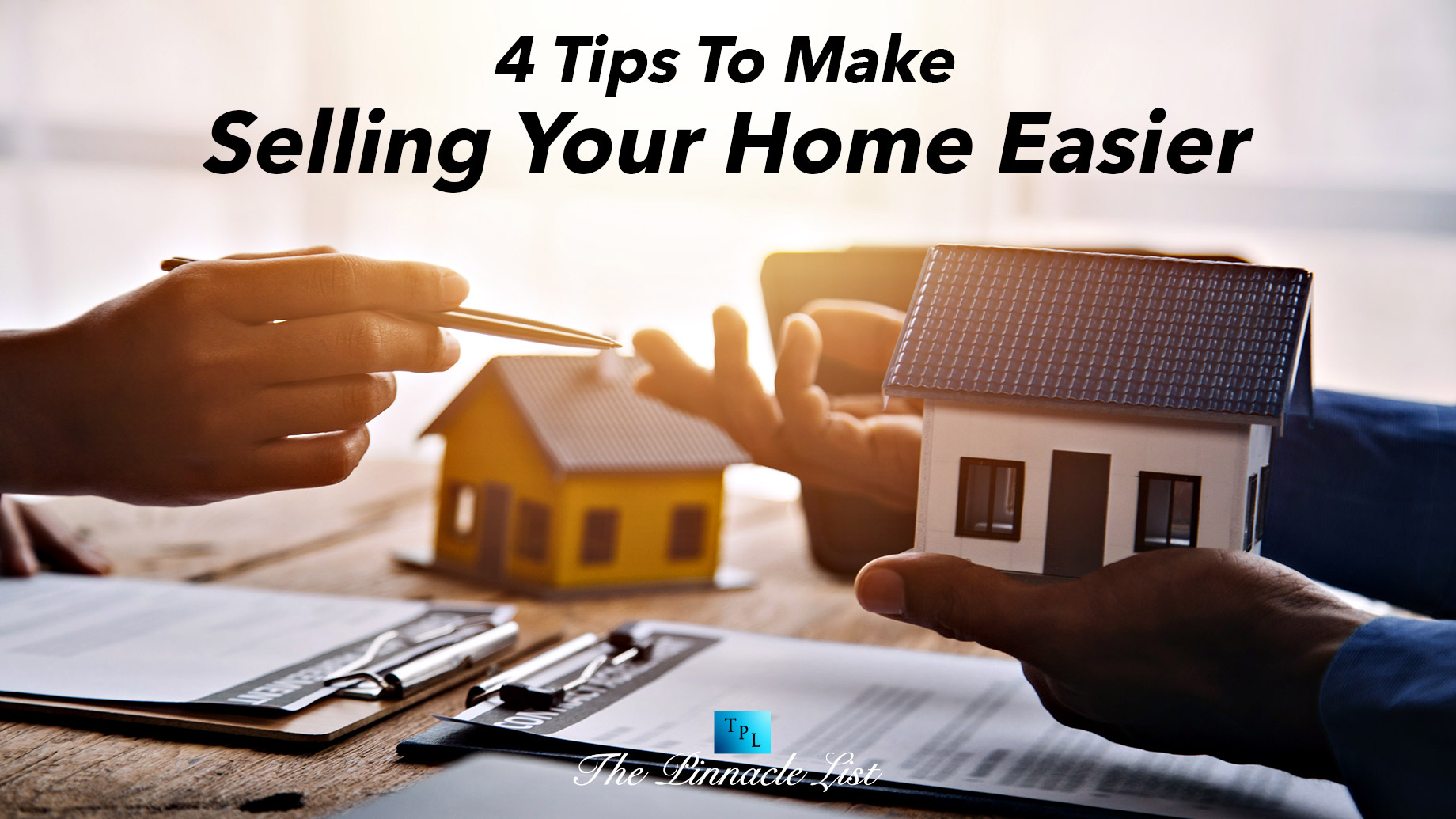 If you plan to sell your home, the process can seem overwhelming. From pricing and preparing your house for sale to setting up showings and negotiating offers, it's easy to get overwhelmed by all the necessary tasks.
Fortunately, there are plenty of ways to make selling your home easier for yourself so that you don't have to feel so much stress every step of the way. In this blog post, we'll discuss four tips for selling your home a breeze so that you can start enjoying life in your new home as soon as possible.
Hire a Real Estate Agent
The first tip to make selling your home a much easier experience would be to hire a real estate agent. When people sell their homes for the first time, they assume that it is a simple process and all that's required is to post advertisements of their house in the newspaper or on various online websites. However, the process can be quite complicated as well as frustrating.
Since East London estate agents, for example, not only sell homes but help people buy homes, they most likely already have a few people in mind who might be interested in your house. In addition, real estate agents will also deal with all the paperwork involved, meaning a less stressful experience for you. Real estate agents will also negotiate for the best price for your home, as well as recommend potential renovations that need to take place.
Take Your Time Getting the House Ready
While you are probably very excited to sell your house, one of the most helpful tips, if you want the process to be easier, would be to take your time when getting the house ready. You need to do many things to increase your home's price and make it more attractive to potential buyers.
With that being said, rushing to get your house sold and getting it ready will only add to the pressure and stress. Did you know that people who have sold their homes have said they wish they had more time to get the house ready, specifically 30% of people in a survey? The more time you take to get the house ready, the more that can be done, and the less stressful it is.
Set a Realistic Price
One of the most important tips if you want to make selling your home easier would be to set a realistic price for your property. This doesn't mean that you should set an extremely low price so that the house can sell faster; it means that you should not overvalue the price of your home. A few things happen if you overvalue the cost of your home, which you should avoid.
First, overvaluing your home will result in its sitting on the market for an extended period since people will simply avoid coming to the viewing. Second, if the house sits on the market for an extended period, home buyers will think that something is wrong with it. So, consult with a real estate agent or do your market research about the prices of homes in your area to price them competitively.
Repairs and Landscaping
There are a few simple things that you can do to make selling your home a more effortless experience. First, if you plan on selling your home within the next year, you should give yourself ample time to get ahead of repairs. As you are probably well aware, your house gets damaged over time, and many things probably need repairing.
Second, you should also take your time and begin much earlier regarding landscaping. Why? Because as it turns out, curb appeal actually matters a lot since it sets the first impression for potential home buyers, and, more importantly, there is a lot to do. If you leave it until the last minute, you will enter the stress of selling your home.