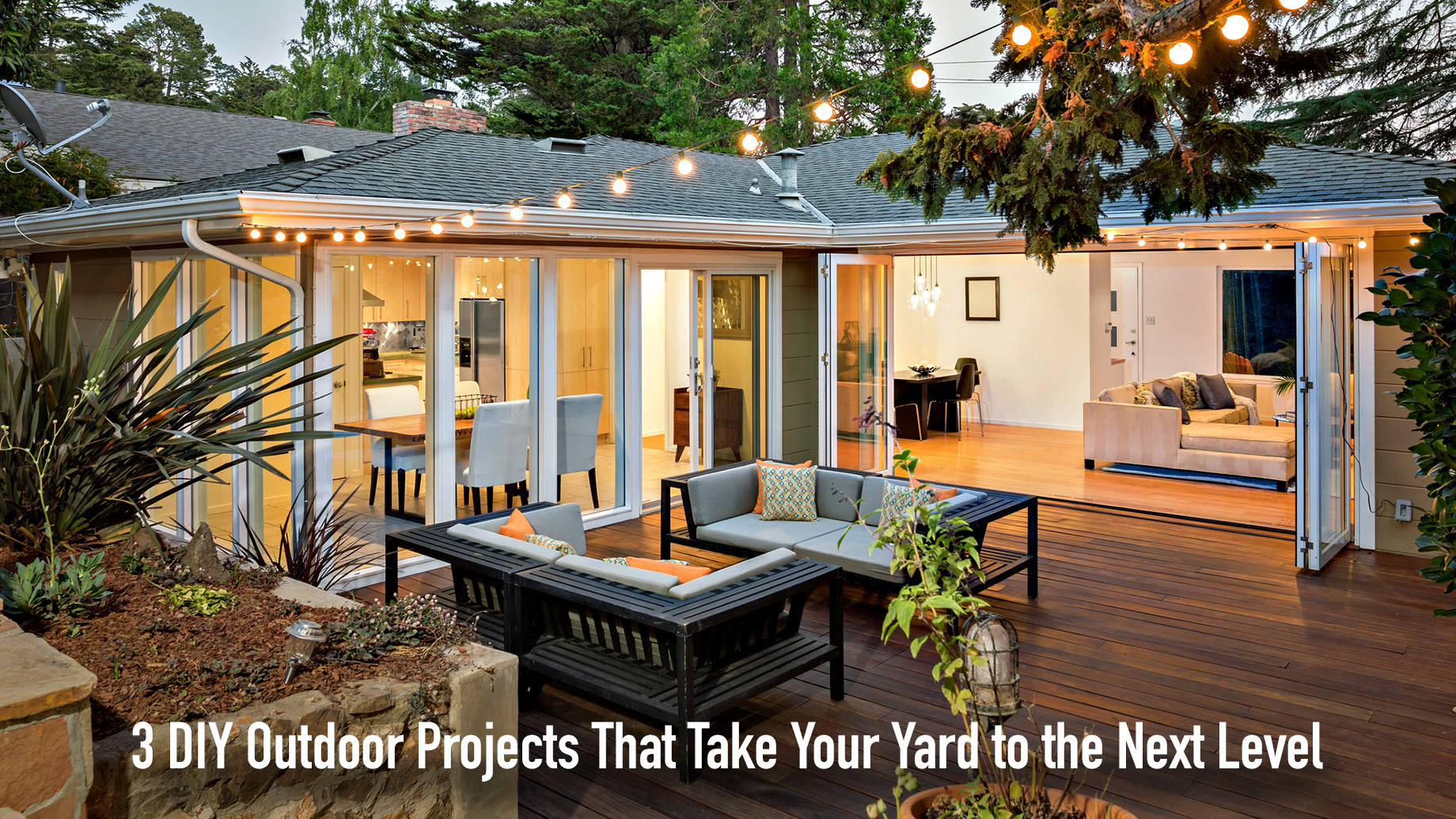 Does your backyard need a little pick me up? There are plenty of easy DIY outdoor projects that you can do to add some charm to your outdoor space.
If you're looking for some great DIY ideas for your front or backyard, keep reading. With these ideas, there is something every homeowner can love.
1. Work With What You Have
If your lawn furniture is looking a bit beat up or outdated, it doesn't necessarily need to go in the trash. Outdoor furniture can be expensive, so working with the furniture you already have may be best. There are some simple things you can do to make your lawn furniture feel like new.
If your lawn furniture is looking a bit rusted, worn or sun-bleached, a fresh repaint can help to make it look brand new. Before painting, scrub your furniture down, and use sandpaper to file down and rust. You can also buff rusted metal clean with steel wood for a smoother surface.
If you feel that your lawn furniture is an outdated color, give it a brighter, more modern hue. Pops of color like turquoise can be a great way to make your furniture appear lively and new.
If you have vinyl cushions that are looking dirty, clean them with dish soap, borax and warm water in your tub. Let them sit for 15 minutes, and then rinse them for cushions that look brand new.
To take your seating area to the next level in your yard, consider adding a pergola. This structure can be easily assembled with pergola kits.
2. Lead the Way
If you want to make your yard entrance a bit more inviting, consider adding a garden path. There are tons of different pathway material options depending on your budget and backyard style. Consider using mulch, bricks, gravel, or bluestone for your pathway.
Plant greenery along the pathway, and add other decor details such as a birdbath, or colorful flowers. Decorative stone can help break this area up, giving it dimension.
3. Swing Away
Not only can this be a fun addition for all ages, but a tree swing can add a sweet, homey, and personalized detail to any yard. You can create a tree swing with ease with a sturdy board, some rope, and a drill. Find a sturdy and shady branch in your lawn that could work for your tree swing.
Simple sand your wood plank, drilling holes for the rope at all four corners. Secure the rope through the plank holes with knots. Use a ladder to loop your rope over the branch of your choosing.
Click here for a complete tutorial.
DIY Outdoor Projects
If you are looking for some easy DIY outdoor projects to help you add some character to your space, try these ideas out today. There are easy and affordable things you can do to take your outdoor space to the next level. Make your home's exterior all your own with some projects you can do on your own. For more inspiration when it comes to home improvement, head to the "design" section of our site!