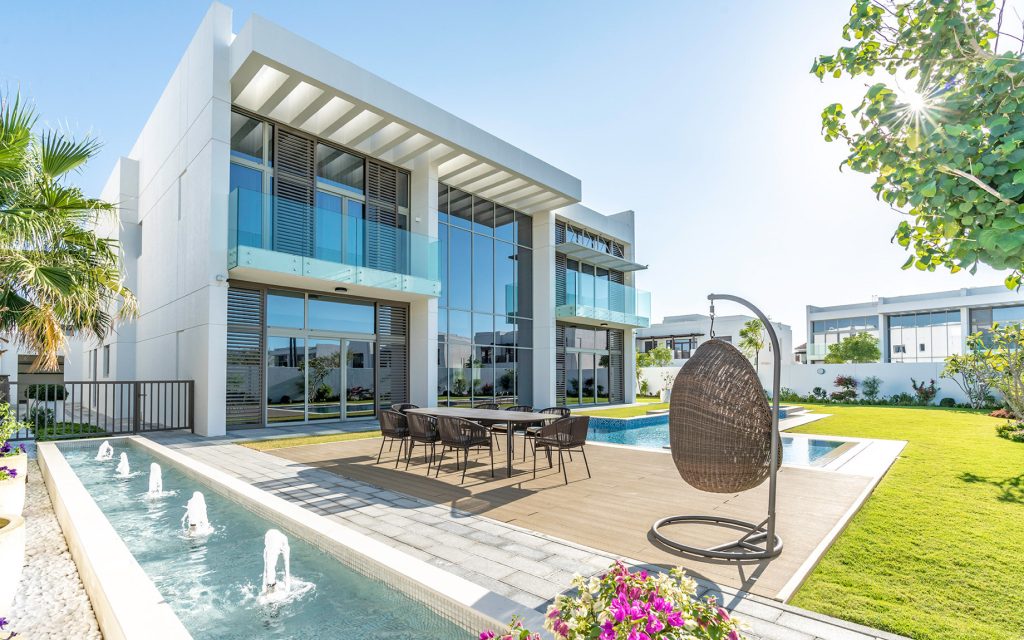 Name: District One Villa
Type: Modern Contemporary
Bedrooms: 6
Bathrooms: 6+
Size: 8,611 sq. ft.
Built: 2020
Located in one of Dubai's premier luxury residential enclaves, District One of the visionary Mohammed Bin Rashid Al Maktoum City, this ultra-modern take of a contemporary Mediterranean Luxury Villa was designed by Silvia Ceccarelli, founder of Dubai-based Innova Italia.
The expansive interiors were beautifully realized and carefully curated in close collaboration with the owners. The sophisticated, yet minimalistic design, incorporates clean airy spaces combined with luxe Italian elements such as large Statuario marble slabs which are one of the most precious and rare marble types found in Italy.
The inspiration behind the interior design was to create a luxurious, but warm environment while showcasing a beautifully expansive interior that resonates a Modern Arabic experience of lavish living in elegant surroundings that instantly evokes thoughts of days spent relaxing on the shores of the Mediterranean.
Designer: Innova Italia
Photography: RealEyez 360
Location: Mohammed Bin Rashid Al Maktoum City District One – Dubai – United Arab Emirates