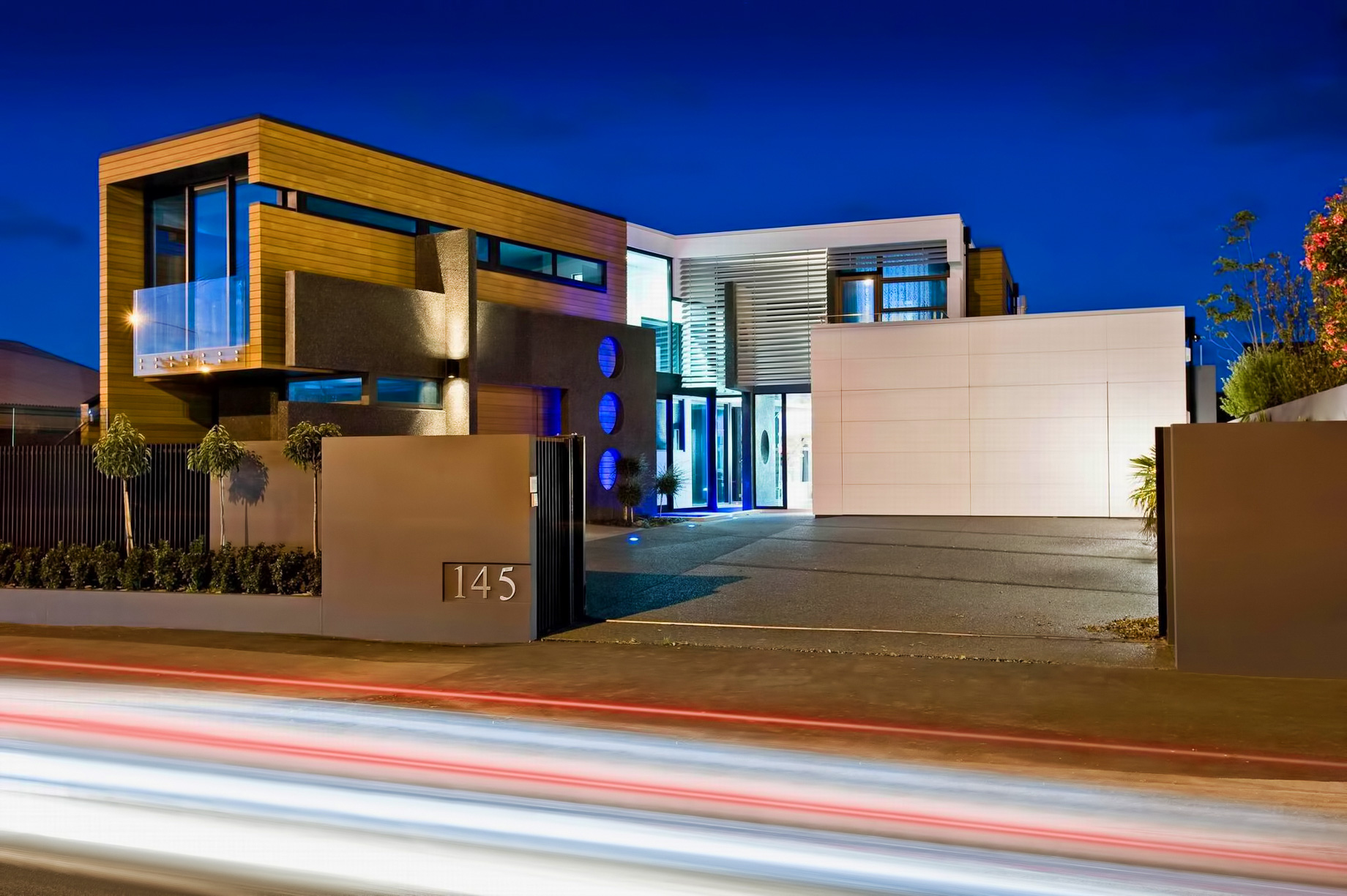 Name: Vanaalst House
Type: Modern Contemporary
Bedrooms: 4
Bathrooms: 5
Levels: 2
Size: 8,740 sq. ft.
Built: 2010
Epitomizing a cutting edge modern contemporary design that delivers on a promise of calm and clarity this exemplary luxury residence is composed of three separate buildings joined by transparent links wrapped around an open courtyard. The living pavilions can be totally opened to encourage airflow, and to provide views from the courtyard through to the sea.
The house is notable for the way in which it explores the process of arrival and movement throughout its spaces in a deliberate and sequential way with indoor/outdoor flow. The use of a limited natural palette of materials throughout including walnut timber veneer, timber flooring, exposed aggregate concrete walls, frosted glass and simple white interiors, creates a timeless, modern building, contextually appropriate to its urban location.
The striking home design incorporates a commitment to contemporary architectural language with a variety of high-tech passive and heat recovery systems to reduce energy consumption and increase occupant comfort levels. The media lounge on the ground floor is a soundproof room with a mixture of solid and transparent walls, which encompass a feature air-conditioned wine store. Automated solar blinds are augmented with carefully concealed localized air-conditioning and double-glazing to achieve high levels of comfort in warm afternoon sun conditions. The result is a superbly executed relaxed informal modern contemporary residence with pavilions encompassing a serene courtyard that provide and exclusive luxury living environment with a richness of space and volume throughout.
Architect: Stufkens + Chambers Architects
Photography: SNAP Architectural Photography
Location: 145 Main Rd, Redcliffs, Christchurch 8081, New Zealand