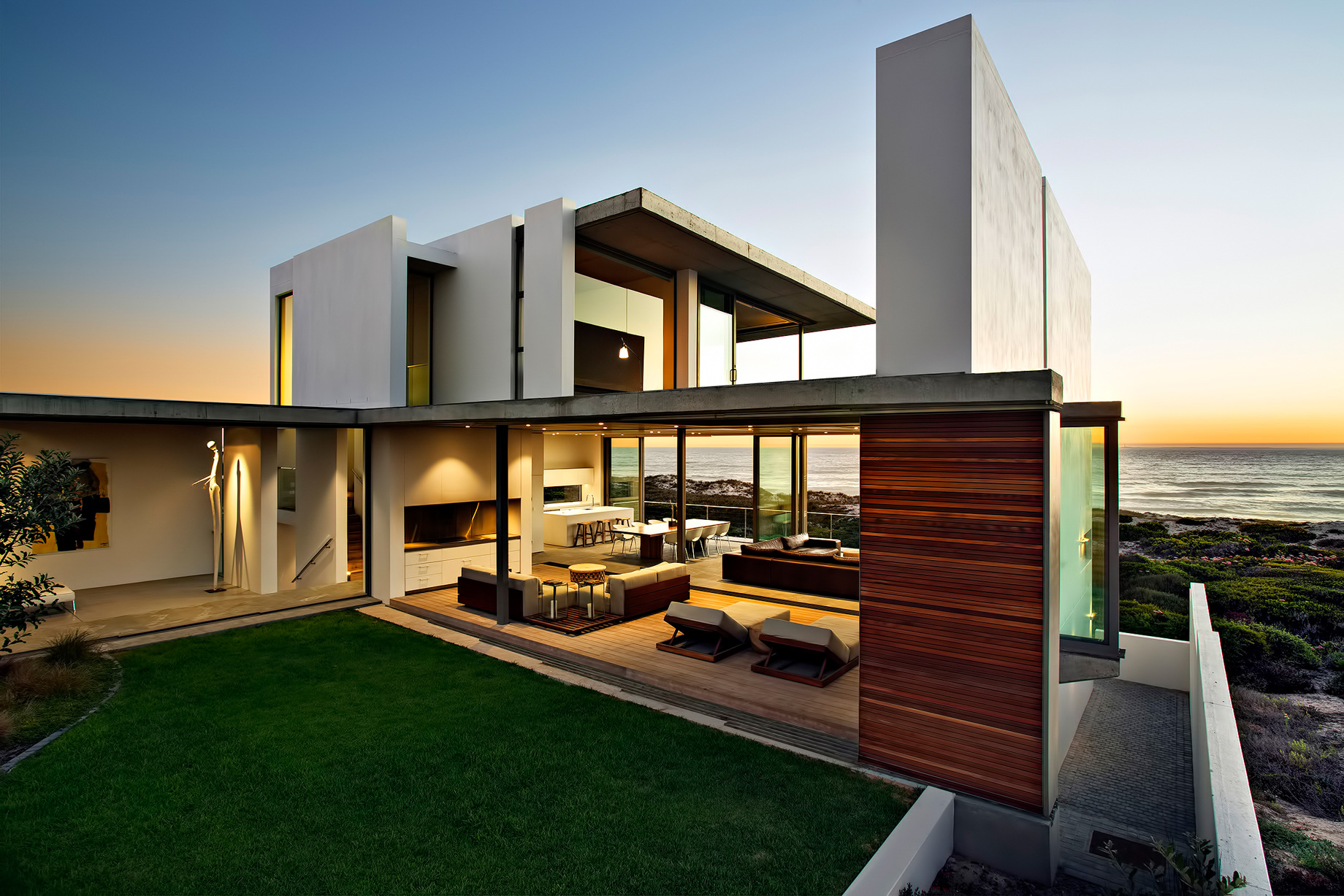 Name: Pearl Bay Residence
Type: Modern Contemporary
Bedrooms: 3
Bathrooms: 4
Levels: 2
Built: 2014
This sophisticated and elegant luxury residence is a pristine contemporary architectural statement of concrete and glass exemplifying serene modernist geometry reconciled with the majesty of its spectacular natural oceanfront setting. Every single layer of space within the residence has a view out to the expansive landscape that breathes life within the living spaces.
Striving to reduce the structure to its minimum, so as to maximise views, there are no framed views throughout the structure. The panoramic canvas of the landscape looms large before the residence yet the design provides exclusivity and privacy with a determined layer of shelter from the elements. Using strategically placed columns, the opening of the structure was stretched to the maximum addressing the ocean. To achieve the lightness of the space, proportion and height were essential. Oversize ceiling heights ensured this result along with full height sliding doors that open the living areas allowing them to flow seamlessly out towards perfectly orchestrated panoramic Ocean vistas.
Not a singular space within the residence is confined or sheltered from the splendour of the Ocean. There is a seamless flow between the volumes and spaces within the residence that create a sense of uninterrupted connection between inside and outside. The purity of form and function are evident with a vernacular of minimalism in which architecture details coexist seamlessly with modern materials of white walls and concrete and the natural elements of wood. The result is a breathtaking living experience where a sense of place rules supreme.
Architect: Gavin Maddock Design Studio
Photography: Adam Letch
Location: 190 Dassen Island Dr, Yzerfontein, 7351, South Africa