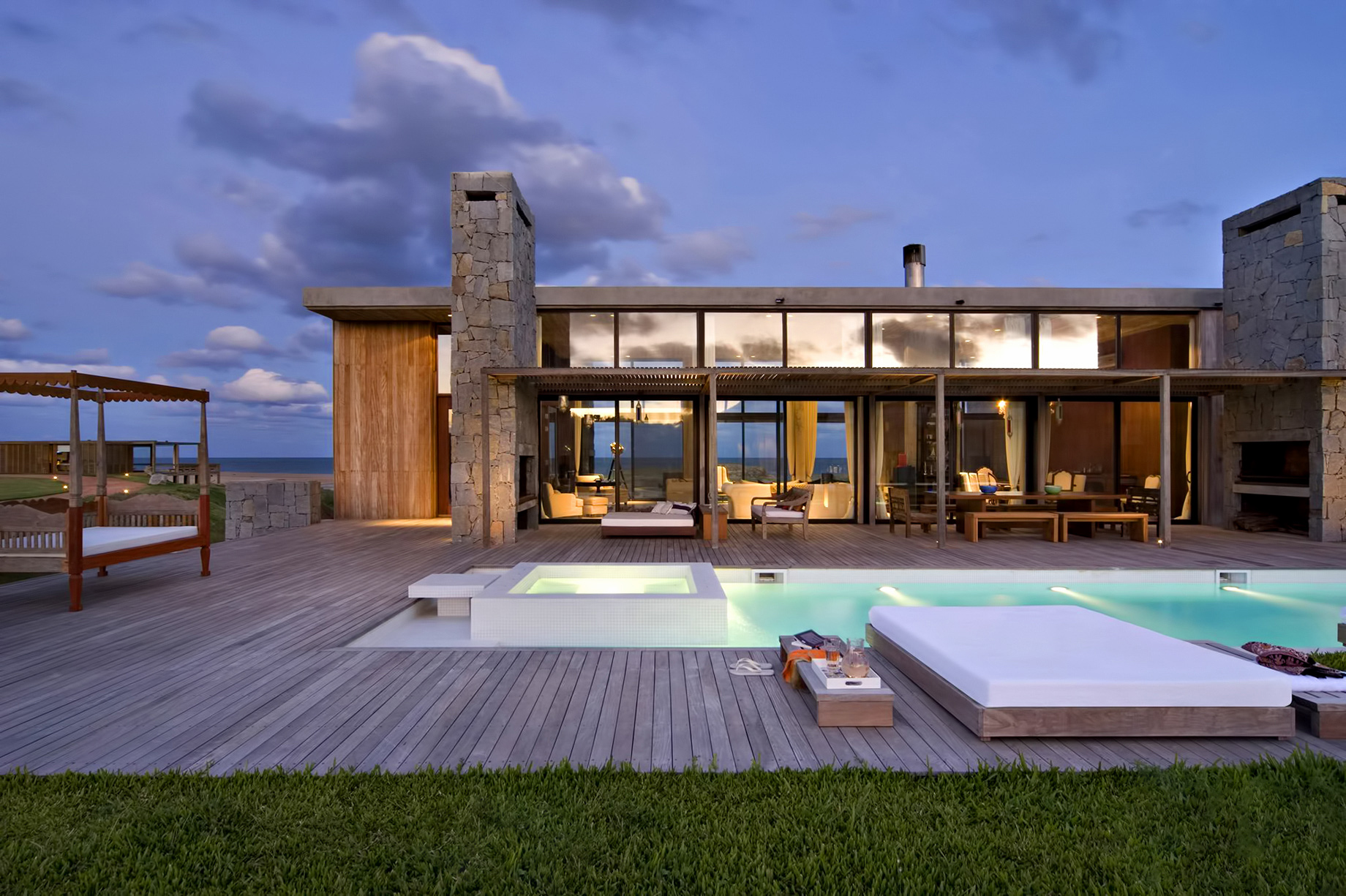 Name: La Boyita
Type: Modern Contemporary
Bedrooms: 5
Bathrooms: 6
Size: 6,458 sq. ft.
Built: 2007
Sublime and casual, La Boyita is a luxury summer beachfront residence located on the effervescent southeastern Atlantic coastline of Uruguay. Composed and situated to enhance its views while protecting its outdoor areas, the residence exudes relaxation and peaceful privacy.
The home consists of five blocks, which contains a main block with a living and dining area with the best views to the sea and its swimming pool, which is completely protected from the wind placed in the center of the structure. The other blocks contain a service area and other guest room blocks. The independence and separation of the living areas was crucial for delivering the ambiance of being away from the busy world at the seaside.
The outdoor gallerias that surround these concrete blocks of the residence end up creating the idea of outdoor living spaces that creates a fluid transition between the interior and the exterior with the omnipresent panoramic view of the Ocean just beyond the sands of the beach.
Architect: Estudio Martin Gomez Arquitectos
Photography: Ezequiel Escalante
Location: Santa Mónica, Maldonado Department, Uruguay