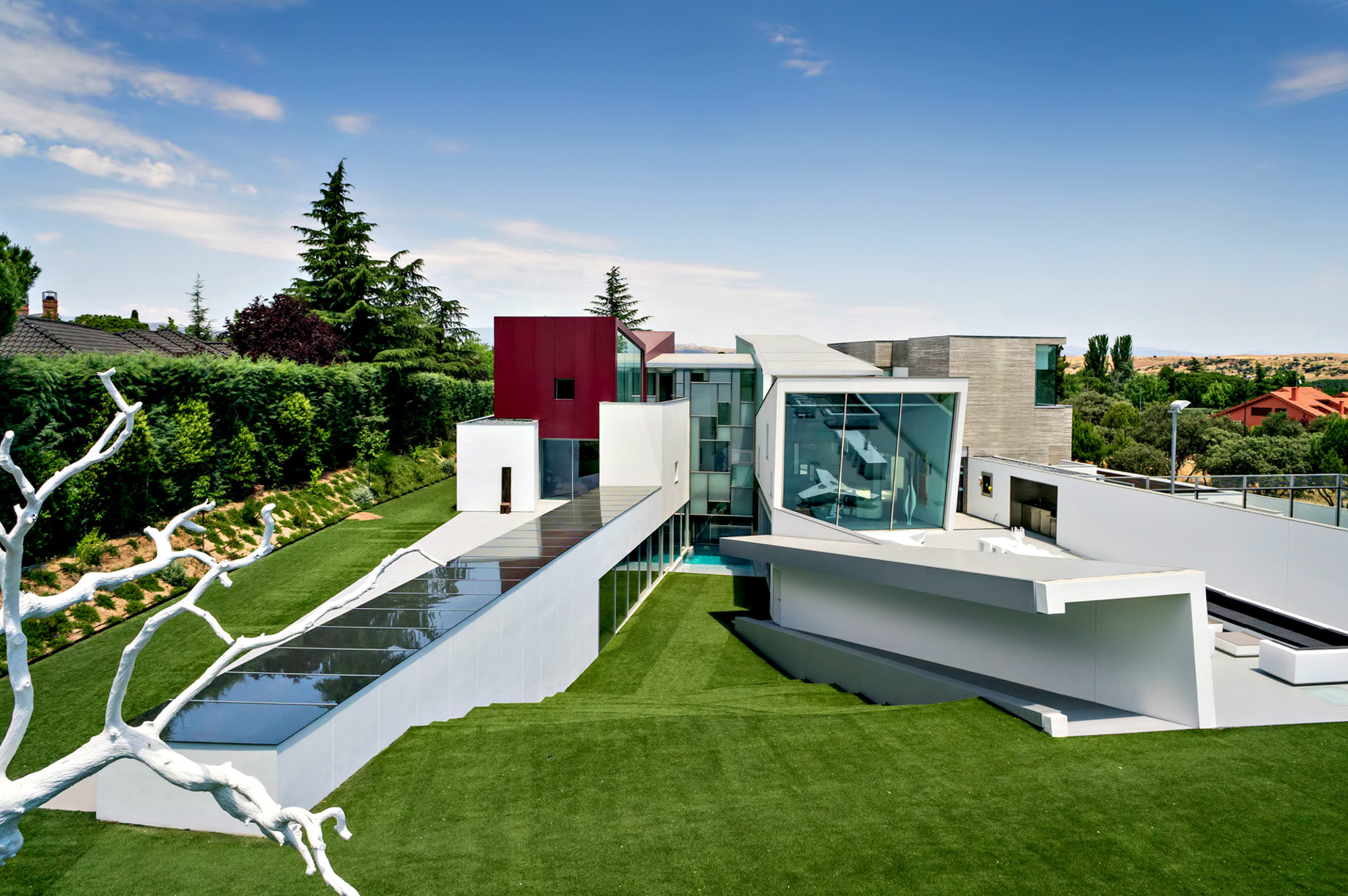 Name: Casa H
Type: Modern Contemporary
Bedrooms: 6
Bathrooms: 8
Size: 16,145 sq. ft.
Built: 2015
Design can be a haven of individuality and this remarkable luxury villa in Madrid, Spain is a prime example of that prose. Its dynamic non-hierarchical architecture delivers on the promise of an ultra-modern residence where each space has different characteristics but similar importance. The villa is designed as a sponge, with multiple micro-spaces designed especially in relation with sensorial experiences and inter-related programs that are in poetic harmony to each other.
The discontinuity expands from the inside to the materiality of the facades. The secondary areas are built with a façade in exposed concrete, while the day spaces in the center of the floor plan are in stucco and glass. Finally, the night areas are shown to the outside in a metallic ventilated façade that reflects the light and create a strong contrast between all the different materials used.
The ground floor of this exclusive residence has the typical sequence associated with a villa along with many patios that make the house look bigger due to its integration with the site. The first floor includes an office, guest rooms and a play area. The basement includes several unique spaces such as meditation rooms, gym, spa and a party area and lounge. The result is an interior environment that is as striking as the exterior resulting in a truly uninhibited luxury living experience.
Architect: ABIBOO Architecture
Photography: Joao Morgado
Location: Madrid, Spain